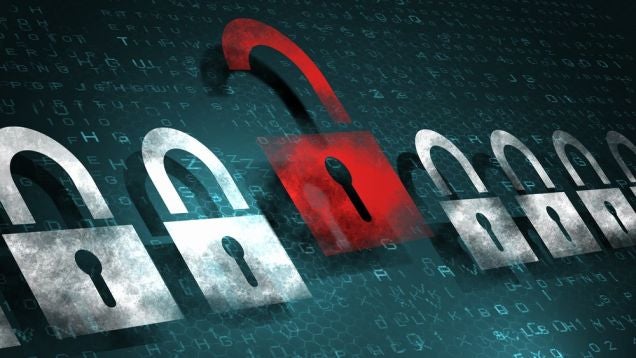 Last night, Apple head honcho Tim Cook announced that iOS 8 will encrypt all your personal data by default, making it harder for the NSA to root through your stuff. Now, in a totally coincidentally timed move, Google's announced that Android L will do the same.
According to the Washington Post, the latest and greatest version of Google's operating system — set to land in October — will turn on Android's encryption feature by default. The actual encryption protocols have been around since 2011, but are buried so deep within menus, sub-menus, and scary-looking warnings, that only the most tinfoil-hatted have actually enabled them.
That's set to change, with a company spokesperson telling the Post:
"As part of our next Android release, encryption will be enabled by default out of the box, so you won't even have to think about turning it on."
The main upshot is that thieves (and the government) won't be able to access data on your device — even with Google's co-operation, since the Goog won't have the key needed to unlock your phone.
All this marks a clear backlash from the wave of Snowden leaks: tech firms, unable to stop themselves from legally having to offer data up to the government, are choosing instead to make that data inaccessible to anyone but the end user. Just remember — any data that's been transmitted, or stored on a cloud server (which in this day and age is almost all of it) will have quite probably been intercepted by the NSA anyhow. [Washington Post]