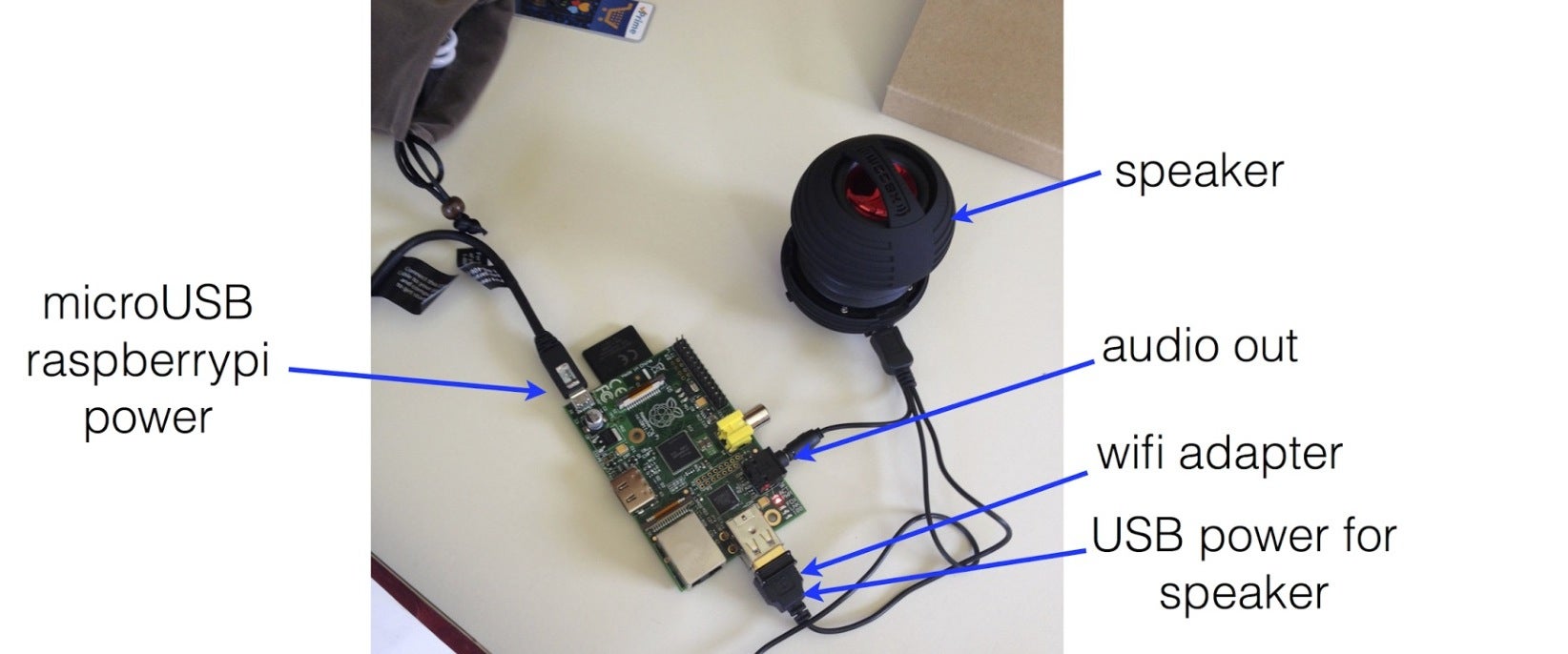 A large-scale early warning system for California earthquakes should be rolling out soon — at least, as soon as the government funding kicks in. Until then, one of the scientists working on the prototype decided to turn his seismic knowledge into an at-home science project, designing this DIY earthquake alarm for about $US110.
UC Berkeley professor Joshua Bloom is one of the beta testers for the ShakeAlert system which will someday become the statewide standard. The alert system is currently installed on handful of scientists' laptops and was reported to give Bay Area testers about 10 seconds of warning before the 6.0 Napa quake last month. Bloom decided to hack together his own version of the early warning system with the following tools: a Raspberry Pi single-board computer ($US36.39), a wired speaker ($US14.99), a mini-WiFi adaptor ($US6.71), and an SD card. He stores it all in a cardboard potato chip box from the Berkeley restaurant Gregoire.
It's not just for fun — although his first and third graders are very amused by the project — he tells Berkeleyside: Bloom hopes showing that an inexpensive earthquake alarm is as functional and reliable as the standard smoke detector might spur the state to financially support the project. "Knowing it's cheap to make will get the public excited and hopefully get the legislature to fund it."
Bloom has posted step-by-step directions on his blog for anyone who wants a weekend science project for their kids — or an at-home preview of what it might be like to get a warning before the next big earthquake starts. [Berkeleyside via 5 Intriguing Things]