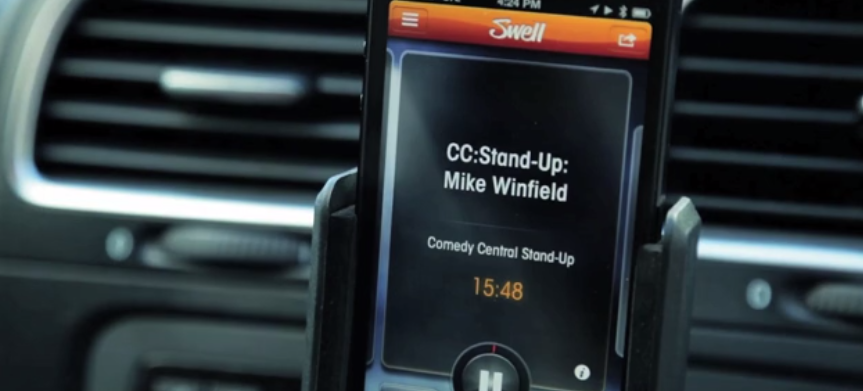 A report by Re/Code suggests that Apple is buying — and swallowing whole — the talk-radio app Swell for $US30 million. The report suggests that according to "multiple sources" Apple will take control of the startup, currently funded in part by Google Ventures, very soon. 1
Swell is an iOS app that compiles podcasts and other shows into a personalised talk-radio stream.
It's a neat idea, but it's one that's failed to gain traction. Despite high engagement among proponents, points out Re/Code, its absolute user count has failed to grow at a suitably respectable rate. The site claims that as part of the deal, the Swell app will be shut down this week and many of its staff will now work at Apple.
While Apple already has a Podcast app, it's worth pointing out that it sucks. Hard. (It gets an average customer review of 1.5 stars.) Perhaps then — and this is a very speculative perhaps — Swell is to talk-radio as Beats is to music for Apple: a shot in the media arm, to elevate its standing in a sector where it's currently not leading the pack.
We'll maybe never know for sure, but you can perhaps expect to see Apple treat factual audio content a little differently from now on. [Re/Code]