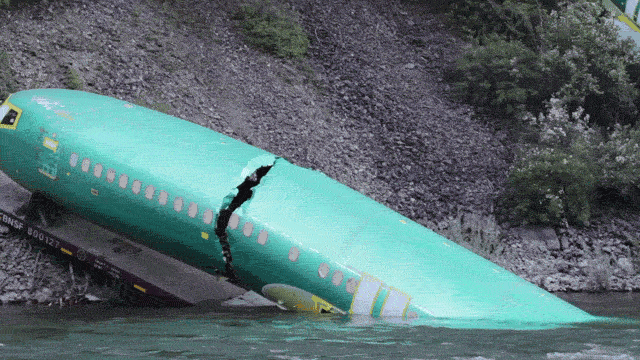 On Thursday, a freight train derailment near Superior, Montana sent three Boeing 737 fuselages tumbling into the Clark Ford River. Today, the cracked and scraped aeroplane bodies still litter the river's shores, and officials don't know how they're going to remove them.
The train, carrying six 737 fuselages along with various Boeing parts and some non-aeroplane freight, had 19 cars derail on July 3rd. Three of the six aeroplane bodies fell into the river, while the other three were scattered on the land at the accident site. The planes were being transported from Spirit Aerosystems in Wichita to a Boeing plant in Washington state for final assembly.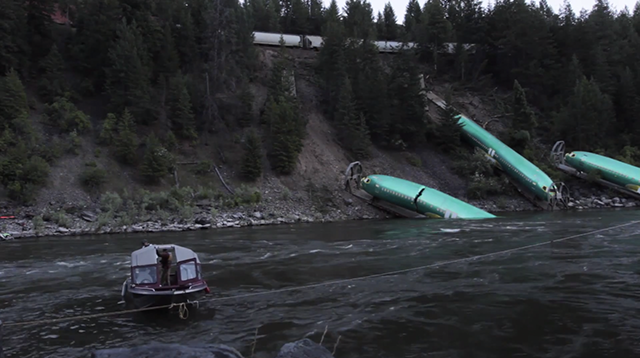 Crews will begin the task of recovering the aeroplane bodies today, though they're unsure just how they will accomplish it. A spokesperson for Montana Rail Line told local news outlets that the company has never faced such a challenge.
Poor aeroplanes. Born to fly, doomed to swim. [KWCH 12, Aviation Week, Kyle Massick]
Images and GIF via YouTube