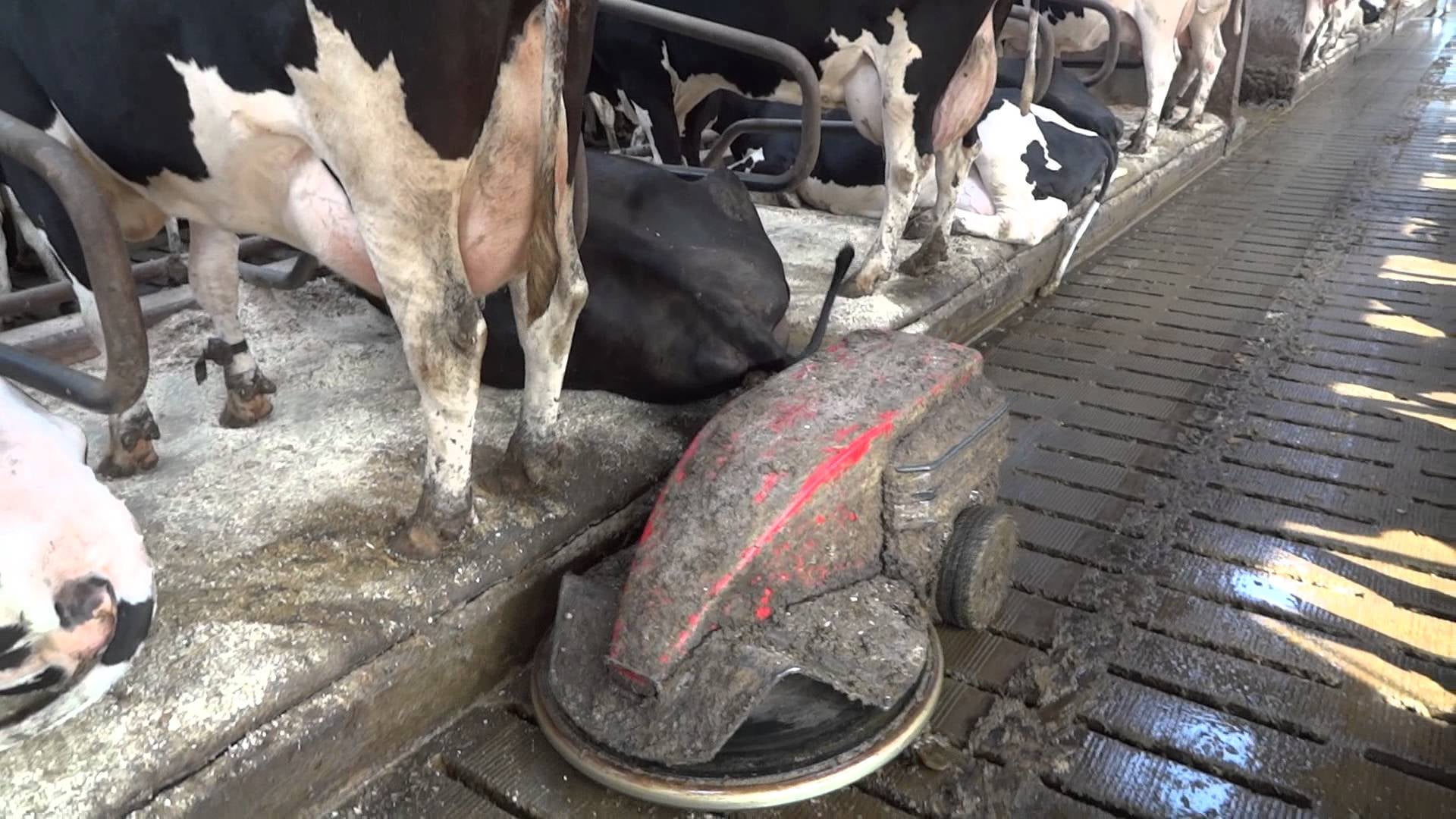 Cows, it turns out, can be pretty filthy, just pooping wherever and whenever it strikes their fancy. And when they let loose in the confines of a milking stall, the splattered mess becomes a source of infection for every cow that enters after. But rather than force a human to shovel shit nine times a day, Lely has introduced a robotic platform to do it for us.
First introduced in 2005 by Lely, the Discovery barn cleaner is a super-duty floor scrubber designed to keep cows as healthy and comfortable as possible while in the cow house. When moisture and manure build up on the floors of the house, they can quickly cause outbreaks of dermatitis, can cause cows to slip and fall on the slippery floor slats, as well as a number of other issues. Sick, unhappy cows produce less milk than unstressed bovines, which directly impacts the dairy farmer's bottom line, so keeping their pens clear of manure is a vital part of the job.
The newest Discovery iteration — the Discovery 90SW — measures 130cm long, about 60cm wide, almost 60cm tall, and weighs 340kg. An onboard 55Ah battery provides four hours of runtime between charges, which is enough to scrub 918 square metres per hour. The Discovery, much like iRobot's Roomba, requires a bit of initial route programming by the user but can be taught up to 16 different routes, which it will then execute autonomously. What's more, it includes an onboard 30 liter water tank which allows the Discovery to loosen the manure before its sweeper arms gobble it up. This sprayer also helps de-grease the floors, reducing the chances that a cow will slip and fall.
And, as you can see from the videos above, cows don't seem to mind the whirring of the Discovery — or even take particular notice that its there. It's a win-win for farmers and heifers alike. [Lely 1, 2]