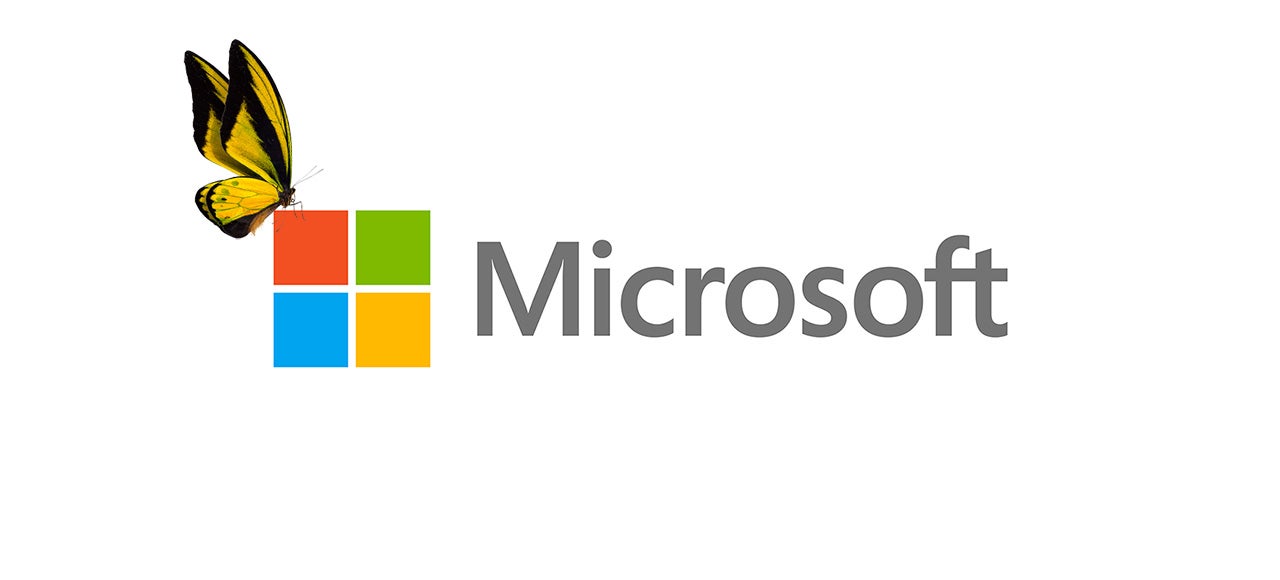 Microsoft has struggled to keep up in the device marketplace in recent years. So much so that the company is exploring some pretty insane inventions, including a robotic butterfly that talks to wearable devices and responds to its owner's mood. It's sort of like your own mechanical dæmon.
In case you're not up on your fantasy reading, a dæmon is the physical manifestation of a human soul from Philip Pullman's His Dark Materials trilogy. It's like a spirit animal in real life. The U.S. Patent and Trademark Office recently released a patent application that Microsoft filed a couple years ago revealing the plans for its own sort of spirit robot: a butterfly. (Kind of like the old MSN logo.) The patent explains that the device could fly around the user, sense its emotional state either through a wearable device or an app, and respond accordingly. It's supposed to be a health-related, mood-actuated device.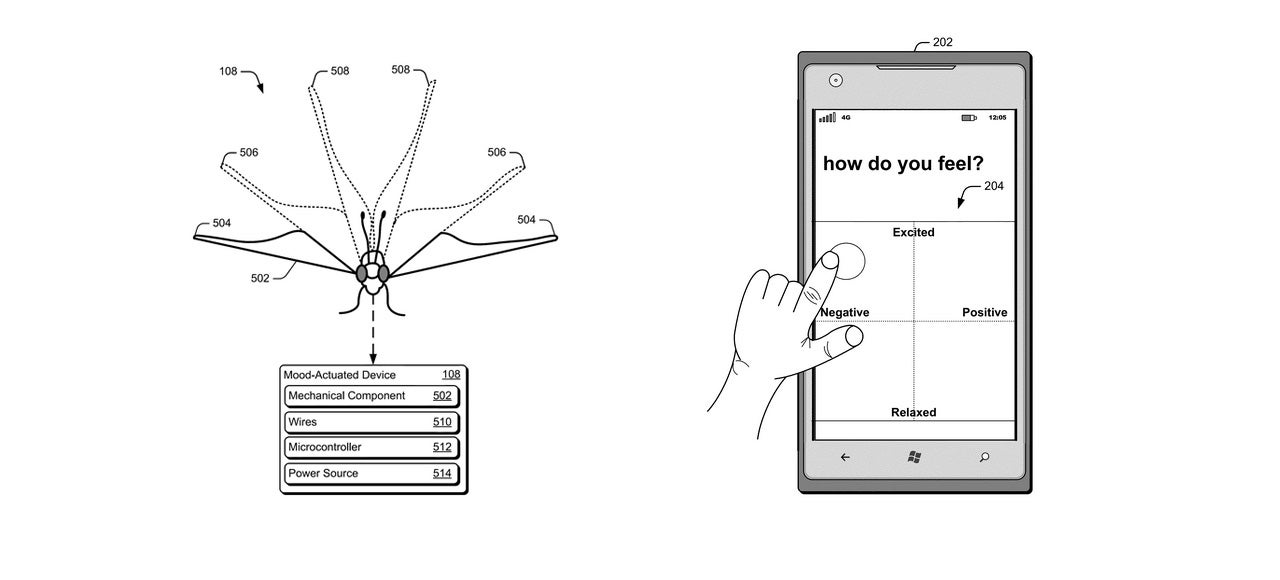 Let me give you an example. Say you're walking down the street enjoying the sunny day, when a big, black barking dog jumps in front of you. The butterfly-like Microsoft dæmon would notice your elevated heart rate, recognise it as a sign of stress, and immediately start fluttering gently in front of you. It would change colours and attempt to calm you down. The vicious dog might eat you in the meantime, but hey, that Microsoft mood bot would at least try to keep you relaxed during the attack.
No but seriously, it's hard to imagine any circumstance in which a flying robo-bug could actually help you regulate your mood. However, it's remarkable how out of touch with our own bodies we can be at times. This is part of the reason why the wearable market has taken off so rapidly. Collecting all that data — and, ideally, analysing it, too — makes us feel like we're taking better care of ourselves. Microsoft's patent also shows off the basic wireframes for a mobile app that would let you rate your mood, so that your new dæmon knows you better. These kinds of apps already exist and can actually be really helpful for people with mood disorders.
Obviously, this is a pretty pie-in-the-sky patent application, and who knows if the USPTO will actually approve it. It's nevertheless interesting to see how Microsoft's approaching the wearable market from a, uh, fantastical angle. They seem to be becoming experts in the technology of the uncanny. [USPTO, Patently Mobile]