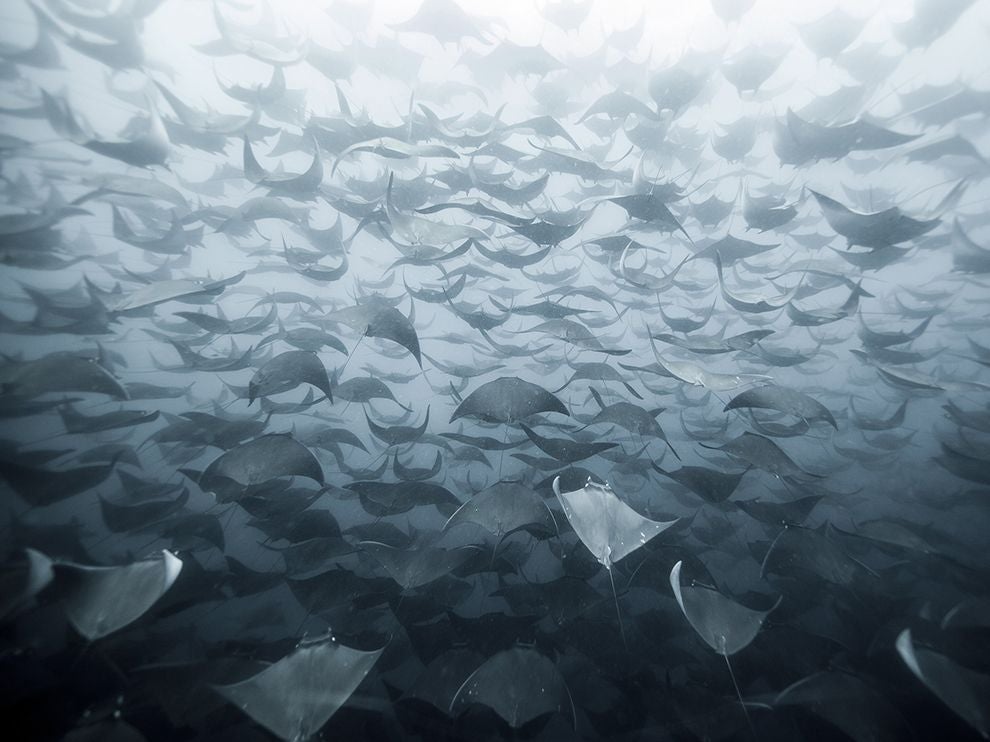 This photograph of a large school of mobula rays by Eduardo Lopez Negrete is one of the entries for the 2014 National Geographic Traveller Photo Contest. Keep in mind that these majestic creatures can reach a 5.2m wingspan and weigh over 1000kg. It may look like a nightmare, but they are harmless.
A large school of mobula rays fades into the waters of Baja, Mexico. "The rays were moving quite fast and it was hard enough keeping up with them from the surface, let alone diving down to take a closer look," writes photographer Eduardo Lopez Negrete. Mobula rays are often referred to as flying rays due to their fondness for breaching.
This is how it looks when they breach, sometimes as high as 6.5 feet (2 meters) up in the air.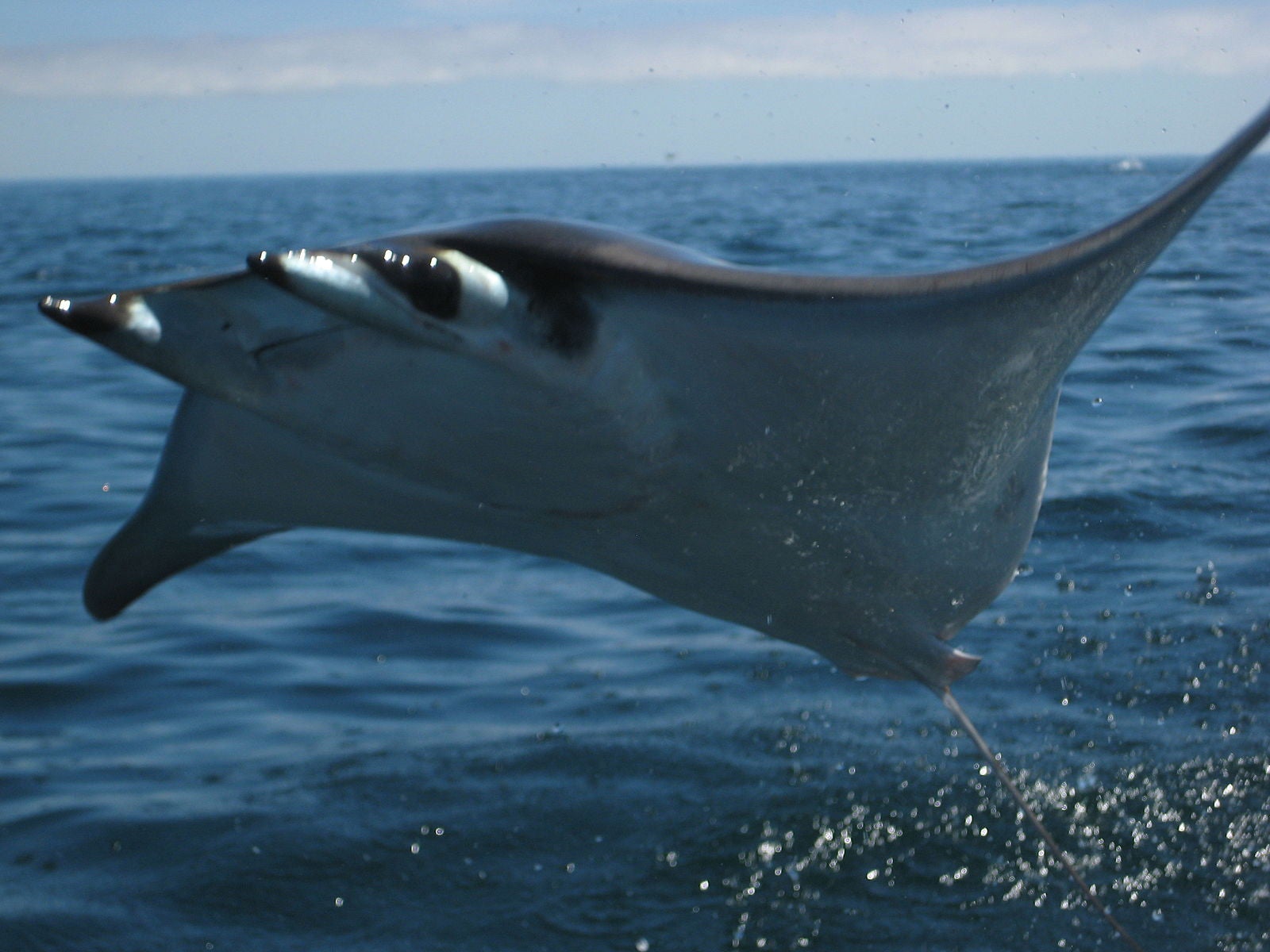 Winners of the contest will be announced July 31.