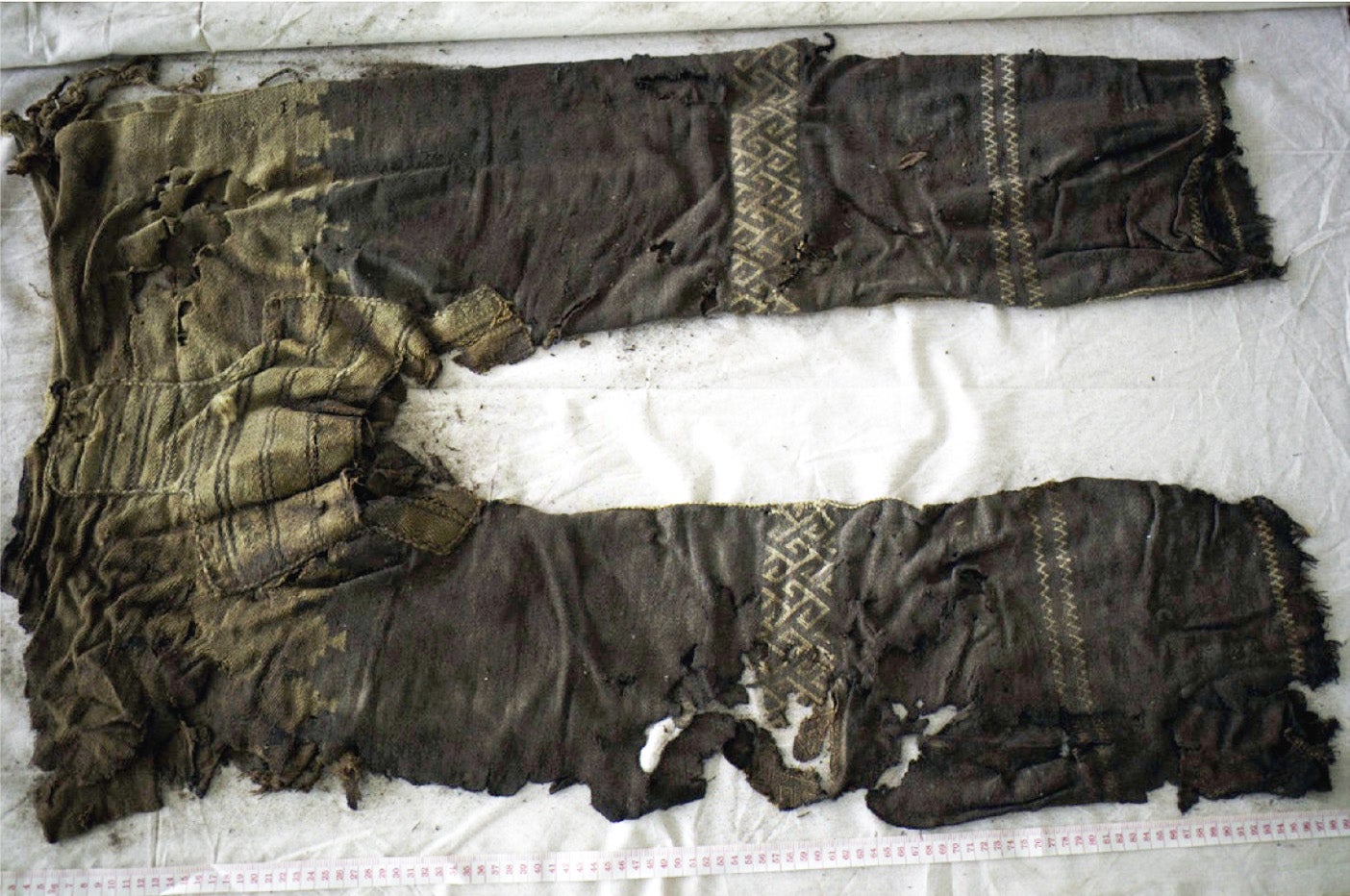 An international group of archaeologists have found these trousers — worn between 3000 and 3300 years ago — in a tomb in western China. The trousers were invented for horse riding by Chinese pastors and are the oldest known examples of this kind of apparel.
"This new paper definitely supports the idea that trousers were invented for horse riding by mobile pastoralists, and that trousers were brought to the Tarim Basin by horse-riding peoples," remarks linguist and China authority Victor Mair of the University of Pennsylvania.

Previously, Europeans and Asians wore gowns, robes, tunics, togas or — as observed on the 5,300-year-old body of Ötzi the Iceman — a three-piece combination of loincloth and individual leggings.
According to the The History Blog this is how they made it: