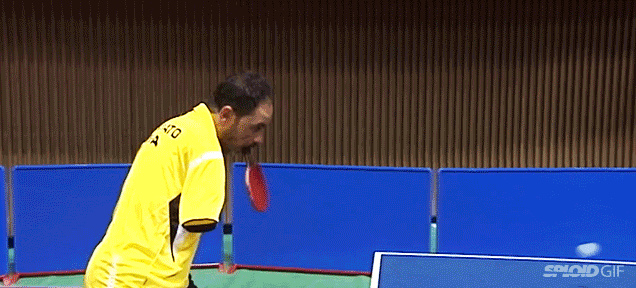 Unless you're an extremely good amateur or professional player, Ibrahim Hamato will probably beat you at table tennis. This Para Table Tennis player from Egypt has no arms and holds his paddle with his mouth.
Ibrahim shows off his unbelievable skills at the World Team Table Tennis Championships 2014 in Tokyo, Japan, where he was the guest of honour. Just check out his serve — it is incredible.
Ibrahim says: "My best thing in life is divided into two parts. The best thing in my life is my wife who is everything to me. The second part is table tennis where I find my biggest success being able to enjoy every point I win. I hope this shows people that nothing is impossible as long as you work hard."