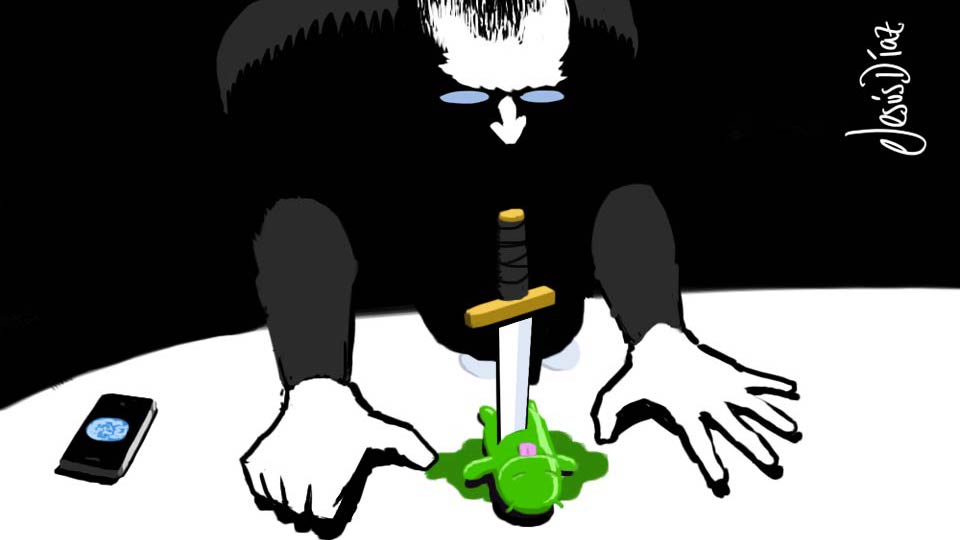 According to breaking reports from the Wall Street Journal, consumer electronics titans Google and Apple have just agreed to drop pending lawsuits against one another and work together to reform patent law. Wonder Twin powers activate!
Earlier this afternoon, Apple and Google informed a federal appeals court that they had agreed to settle all patent litigation between themselves relating to smartphone technology — specifically the dozens of suits and countersuits over whether or not Android copied elements of iOS sparked by Google's 2010 Motorola acquisition.
"Apple and Google have agreed to dismiss all the current lawsuits that exist directly between the two companies," read a joint statement issued by the pair. "Apple and Google have also agreed to work together in some areas of patent reform. The agreement does not include a cross licence."
While this effectively ends one of the industry's most vicious and high-profile patent spats in recent memory, the wording of the filing appears to only apply directly to Apple and Google themselves, not the hardware companies that use Android. Apple is therefore now free to focus all of its efforts on crushing Samsung in patent court. [WSJ - San Jose Mercury News]