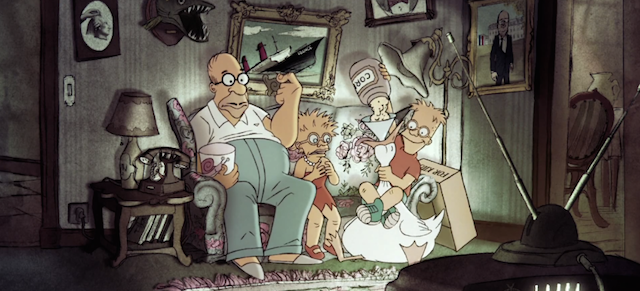 I would so watch a French version of The Simpsons that makes fun of itself as much as this couch gag. Hopefully, it could be just as beautifully animated as this too.
This couch gag was made by French director Sylvain Chomet and it has Homer eating snails, Bart brutally making his own foie gras and a few other French touches sprinkled about.
The gag is supposed to air this Sunday. Watch it below.