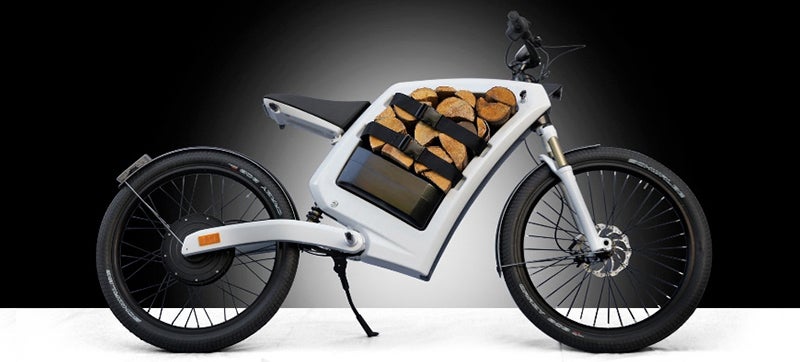 Unless you're on some giant Harley designed for a long cruise across the country, a backpack is probably the most storage room you've got on a motorcycle. But besides the savings on fuel, an electric motorcycle has other advantages, like a giant hole where the petrol tank and engine used to be — which this bike, the Feddz, repurposes as built-in storage.
Designed and built by Germany's Emo-Bike, the Feddz uses an electric motor built into the hub of the wheel, leaving a giant hole in motorcycle's frame. And with the addition of a few adjustable straps, suddenly you have 23 litres of storage that's not hanging off the front handlebars like a giant basket.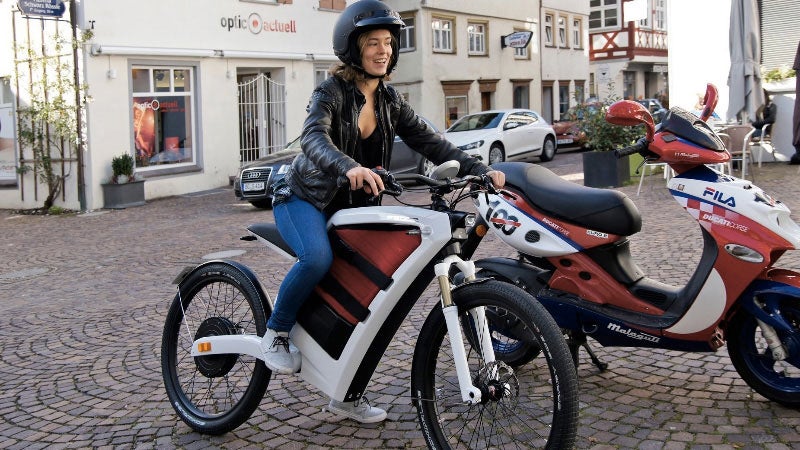 Two different 48-volt lithium-ion batteries are available for the Feddz, with the larger option providing up to a 110km range on a seven-hour charge, with a top speed of around 45km/h. That is, as long as you don't pack the bike full of lead weights that will obviously reduce its range. The Feddz starts at just under $US8400, which can probably also get you a decent used car.
But in the long run it's certainly cheaper to operate and much easier to park. And depending on where you live, you might not even need a licence to ride one. [Feddz via Gizmag]