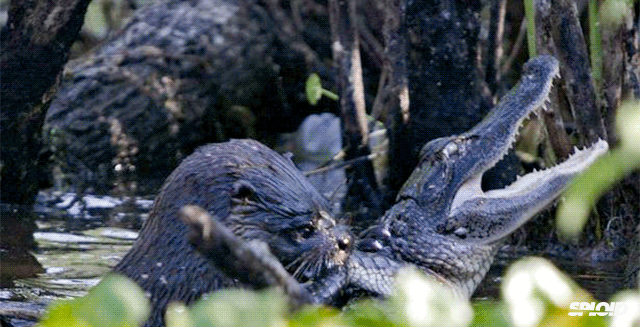 Thought crocodiles and alligators were the kings of the river? Otters and pythons don't agree at all.
This image sequence from the Lake Woodruff National Wildlife Reserve — spotted by PourMeCoffee — shows an otter killing a juvenile gator. Hell yeah. Otters are not that cute when they are pissed off, right?
Otter preying on alligator at Lake Woodruff National Wildlife Refuge taken by Geoff Walsh from refuge entrance road in 2011.