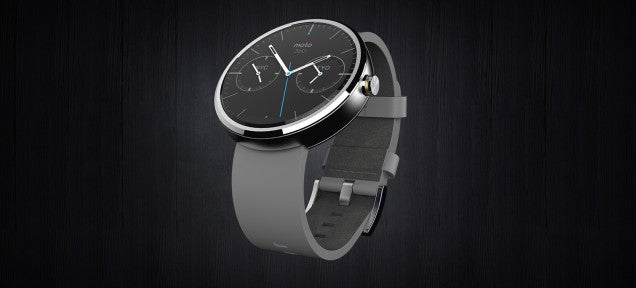 Motorola wowed us earlier this week with its sleek and incredibly watch-like take on the smartwatch. Now, Moto's design chief Jim Wicks has spoken out about the creative process that led to the new device.
Speaking to The Verge, Wicks has described the design story behind the new watch. Here are some choice cuts:
On Why They Binned the Idea of a Square Watch Face
"Every time you do one, no matter how awesome you might think it is, if it's square, everyone's just kind of like 'ehhh...' And you sit there and you think about making it a little bit thinner, or a little bit bigger, a little bit heavier — you work for all those things and you still get that kind of feeling. And then finally we realised we're not going to break through that ceiling, even with our peers, if we can't get out of the 'eh' zone."
On the Fact That Moto Didn't Know About Google Wear
"It was perfect timing. The cool thing was the area we were looking at and the approach we were taking actually resonated really well with what Android Wear was doing. So we were really quite surprised, when the time came that they started to communicate with all the potential vendors, that there was an opportunity there."
Which was... lucky. Wicks finishes up by explaining that "there's going to be a lot more that you see — we haven't laid out everything that we're doing yet," which is rather tantalising. [Verge]