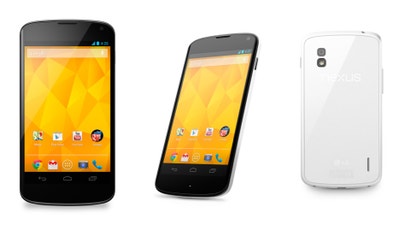 Anybody need a new smartphone? Google's cut the asking price of the Nexus 4 by a tasty $100 effective immediately.
A sign of a new Nexus to drop imminently? Probably. But at $249 for the 8GB version or $299 for the 16GB variant, it's an incredibly attractive proposition. Sure, you don't get 4G, and there may well be a new one along shortly, but for the pure Google experience at this kind of price, it's worth considering at least.
Google announced the price cut via the Google Play twitter account, noting that "We've lowered the price of #Nexus4. Get it for 25% off or more in Australia, Canada, Germany, Spain, Korea, US, UK."
[Google]