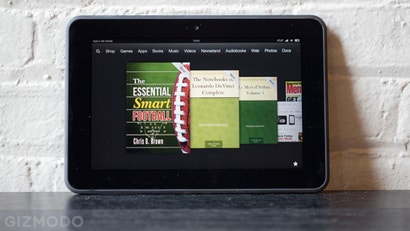 BGR claims it has exclusive details about the Amazon Kindle Fire tablets that will be released later this year. It's more or less what we could expect from a yearly iteration of a tablet. Here's the skinny.
First up, the basic 7-inch Kindle Fire will get a display spec bump from a 1024x600 screen to a 1280x800 screen, the same resolution as the existing Kindle Fire HD. That means the Kindle Fire HD is getting a spec bump too, huh? Why, yes it does. The new HD 7-incher will sport a 1920x1200 display. As for the new larger, top-end Kindle Fire HD 8.9, BGR's source says the new model will feature a denser-then-retina-iPad 2560x1600 display.
While these would all be industry leading resolutions today — especially at Amazon's fire-sale pricing — we can certainly expect to see more tablets in this vein later this year. Nothing all that surprising.