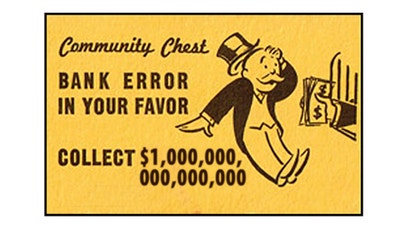 PayPal just made 56-year-old Chris Reynolds a quadrillionaire. Yes, a quadrillionaire. For a little while anyway.
When Reynolds opened his monthly email account update on Friday, he was pleasantly surprised with a balance of $92,233,720,368,547,800 — 922,337,203,685,478 times more than the $100 or so worth of transactions he usually does per month on PayPal. And very obviously some sort of mistake.
For the record, quadrillion is a real number. It's 1300 times more than the entire world's GDP, and trillions and trillions more than the $US73 billion fortune of Carlos Slim, the richest man in the world. And although there are random financial clerical errors all the time, this 17-figure sum is just about the biggest PayPal flub we've ever seen.
Unfortunately, Reynolds didn't get to keep any of his accidental quadrillions; by the time he logged into his account, PayPal had already corrected his balance. Back to the soup line. [UPI, Philly.com, IBTimes via Circa]
Picture: Michael Hession