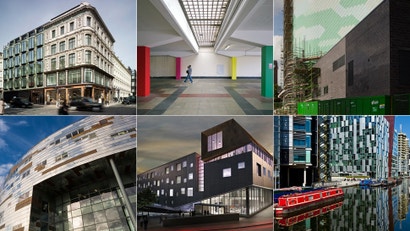 The Carbuncle Cup is the annual UK award for the ugliest buildings in the country. Above you can see some of this year's nominees, submitted by readers of The Guardian. It's fun to point out a blight on a skyline! But there's also a problem: ugly isn't a great way to discuss architecture.
Was the building irresponsibly planned? Is it a bad use of space? Those are a few of the totally valid criticisms leveled by the Carbuncle Cup against these buildings. But referring to them as "ugly?" That's a bit of a generalisation — and it's not adding anything to the conversation.
For example, the 2007 winner of the cup was the Liverpool Ferry Terminal. By itself it's not so bad, right?
But this is the Liverpool Ferry Terminal in context of its surroundings. It completely ruined the continuity of a UNESCO World Heritage site!
So a modern building might be really interesting on its own, but when dropped into a historic district, it just doesn't make sense. What do you think? What makes a building ugly? [Guardian via DesignTaxi]