Seems Telstra is in a plan-announcing mood this week. First, there was the whole no-contracts deal and now, the telco is looking to release new plans that'll allow customers to "share [their] data across a number of mobile devices".
Unfortunately, that's all we know right now, with the announcement little more than a tease. Here's the meat and potatoes:
You may have read today about some new plans we will be launching in the coming months, which will let you share your data across a number of mobile devices (such as your smartphone, tablet or Mobile WiFi).

We believe these plans will be perfect for people who want to streamline and make the most of the data they pay for, without complication.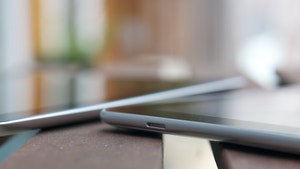 It's interesting to know, but there's not a lot of information to go on. Actually, there's no information at all, leaving us with speculation.
As Ausdroid's Daniel Tyson points out, Verizon provides data sharing plans, but you have to pay for each device you use. So while you might get convenience, it could end up costing more than separate plans.
Telstra states more info will be forthcoming in the "next few months", so let's see what eventuates.
[Telstra Exchange, via techAU and Ausdroid]