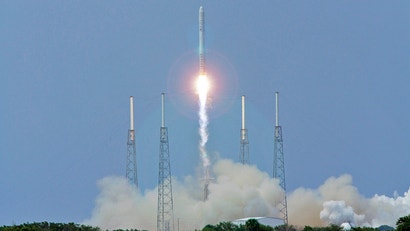 NASA may have shuttered its Space Shuttle program, but we knew that wasn't the end of manned trips to space. Today, NASA shelled out $US1.1 billion to three private firms who have been working on spacecrafts of their own: Boeing, Sierra and SpaceX.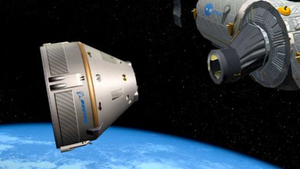 Boeing has been working on its CST-100 space capsule for a while now, even putting out an open call for potential pilots. But NASA pilots will also take the helm, as NASA has given the aerospace company $460 million to further develop the craft for use as early as 2016.
SpaceX will be modifying its Dragon Capsule — you know, the one that docked with the Interntational Space Station — to seat seven crew members, and will use the Falcon 9 rocket to send it up into orbit. Space X says that their craft is the safest ever. And judging from the $US440 million in funding, NASA seems to agree.
Sierra Nevada is not as big or well known as the other two companies, but its positively futuristic-looking Dream Chaser craft will be outfitted for seven NASA astronauts to blast off in. It seems the least complete of any of the projects, but Sierra Nevada still expects to complete the project by 2016 and NASA will still throw $US213 million at the company to get it ready.
It'll still be a few years before we get to see NASA return to the skies in these crafts, but this is an exciting first step in the partnership between NASA and the private sector. [NASA via The Verge]
Image via Matt Stroshane/Getty