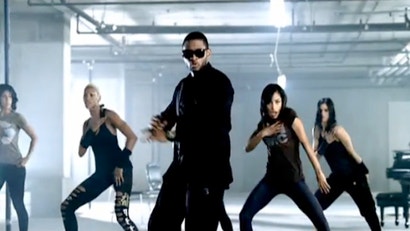 One hologram performance is enough for the year, and we've already put that behind us with Tupac's Coachella reincarnation. Now Usher is jumping on the virtual performance bandwagon — he'll be appearing with digital backup dancers in a concert next month in London.
Brush off your Harlem Shake and ready your Roger Rabbit, because you can be one of them if that's what you really want. Concert director Hamish Hamilton told the New York Times:
"Literally, people will be able to create their own avatar and have it dance on screen with Usher."
Literally, Hamish, most people are awful dancers. Usher, on the other hand, has amazing moves, so this squad of holograms will make him look even better by comparison. You can tune into the show on June 11 at 4pm EST (June 12, 6am AEST) on Usher's YouTube page. [New York Times via @Slate]