IKEA constantly manages to churn out innovative, affordable products. The latest, however, is seeing it move directly into the technology sector: it's launching its own TV, which comes integrated into a piece of furniture to completely banish cables from your home.]
Don't hold your breath: devices won't hit markets outside of Europe (ie Australia) until 2013.
It looks pretty sleek. Built in co-operation with China's TCL Multimedia, the unit houses an HDTV and Blu-ray/DVD player. It also features 2.1 surround sound, with the subwoofer being a wireless unit that you can place anywhere in your living room. Elsewhere, it features Wi-Fi connectivity to get you online, supports DivX HD, and comes with a raft of USB and HDMI inputs so, um, you can clutter the thing up with wires. All of which sounds great, but a lot will rest on the quality of the electronics.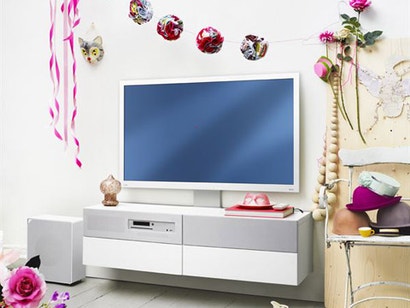 Regardless, it will probably end up in many homes as a sleek, one-stop solution. It's not due to be available until 2013 in Australia, but, when it is, it should retail for around $1000 with a five-year guarantee. [IKEA via Engadget]