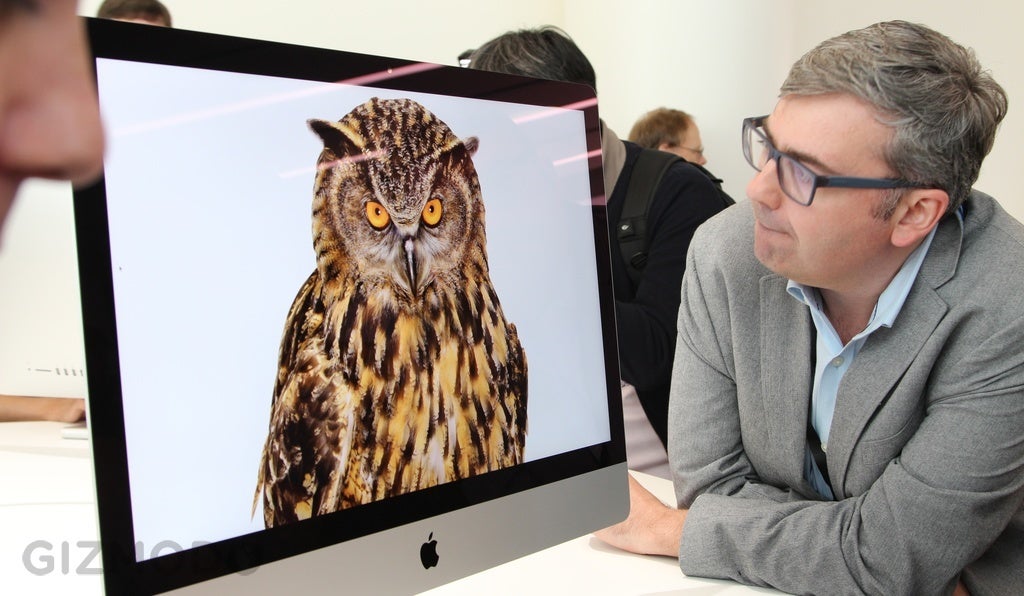 The Apple iMac with Retina display looks brilliant. I mean, of course it does: There are just too many freaking pixels here (and too much of Apple's reputation for excellence) for it to be anything but stellar.
---
Thanks to an $US80 million lawsuit between Hotfile and the MPAA, a judge just ordered Warner Brothers to unseal records that explained the inner workings of their super secretive system to takedown pirated content. Now, the secret's out, and the secret is "robots."
---
With the arrival of iOS 8, the iPhone finally — finally! — gets access to custom keyboards, liberating your thumbs from the tyranny of Apple's tepid offering. Here's a guide to some of the best keyboards coming your way today or in the near future.
---
Apple's reversible Lightning connectors are a great little convenience, but you've still got to plug them into your wall wart or computer the right way, because USB connectors are horrible and out to get you. But according to accomplished Apple leaker Sonny Dickson, Apple's new Lightning cables could get reversible superpowers on both ends.
---
Kurzgesagt sums up all you need to know about our planet Earth in this nice animation explainer that's much more easy to understand than school ever was. It shows how fascinating and unbelievable Earth is and makes you realise how seemingly impossible it is for us to be living here. But we're here!
---
In a move that will probably backfire instantly thanks to the always lovely denizens of the internet, Yelp is now allowing you to send messages directly to business owners. All of your questions, comments, and trolls can now directly filter into the inbox of the restaurant or plumber or day care you would like to express your appreciation or hatred toward.
---