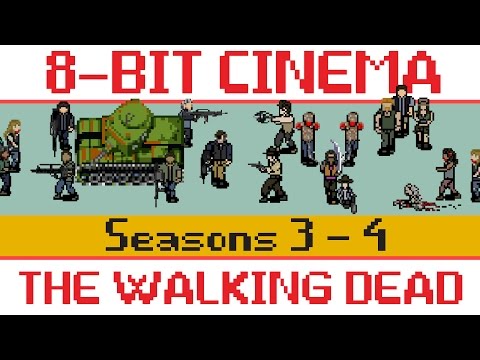 Video: CineFix is back with more 8-bit zombie deaths of The Walking Dead, this time focusing on season 3 and 4 (aka when the show left the farm and actually turned semi-decent for a little bit), and they sum up the story quite nicely. Zombies die, people die, a prison is taken over and Rick's gang fights a tank and a crazy person and somehow wins.
---
Indie zombie movie Wyrmwood: Road Of The Dead has had a limited release around Australia, and has enjoyed a pretty positive reception from critics and moviegoers alike. The film was released onto iTunes in the US over the weekend, but it's getting much more attention on the internet from illegitimate downloads on torrent sites.
Here's the thing — you shouldn't pirate Wyrmwood. It's pretty much indefensible.
---
Everyone had that favourite, heavy, feather-stuffed pillow that was their not-so-secret weapon during a sleepover battle. But a pillow doesn't come anywhere near being as awesome as Factory Entertainment's new line of Zombie-battling stuffed toys that includes what could be the world's first plush chainsaw.
---
I was zombied-out after Dawn of the Dead and Night of the Living Dead, the seminal horror movies by filmmaker George A. Romero, but apparently you kids keep loving those dumb walking corpses. You will like this fantastically crafted 3D animation short, which feels like the beginning of a full feature.
---
Video: The Walking Dead shows us what the zombie apocalypse would do to America; 28 Days Later shows us how Britain would cope, and now we have a horrifying vision of the undead taking over Australia with Wyrmwood: a new Aussie zombie movie.
---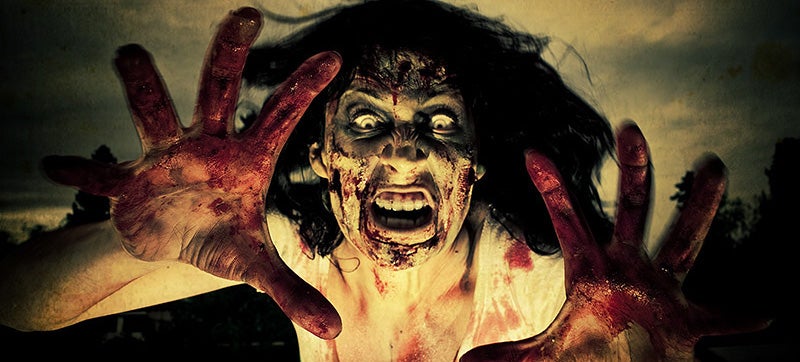 Zombies have been a pop culture staple for decades, and in that time the concept of the dead coming back to life somehow to feast on the living has proliferated virtually every form of media that exists. One trait that is seemingly synonymous with zombies is their apparent need to feed on the brains of the living. But why is this idea so intrinsically linked with zombies and where did it come from?
---
Don't listen to the naysayers. The zombie apocalypse is real — and imminent. Fortunately, Tiger Log Cabins is on your side with a state-of-the-art, high-tech Zombie Fortification Cabin. Because those goddamn zombies never stood a chance.
---