---
In a blog post, YouTube announced that it's launching a pilot program that will allow some of its partners to charge subscription fees for channels starting at $1 per month. Pay-to-view YouTube channels have been rumoured in some form or another for a while, and payments themselves certainly aren't new to Google's video service. You've been able to pay for video rentals and season subscriptions since last year.
---
Here we go again. After Robin Thicke's "Blurred Lines" video was pulled from YouTube last month, David Bowie's latest video from his new album "The Next Day" has been pulled from YouTube for violating the site's Terms of Service as pointed out by Billboard. But it's unclear why.
---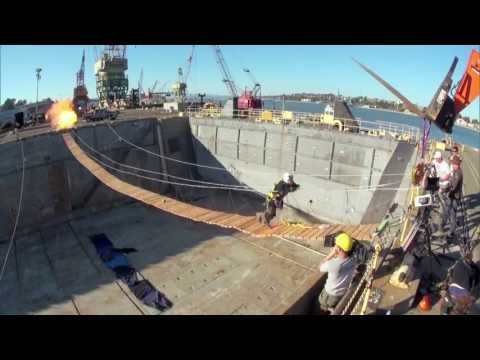 In January, we celebrated the 10th anniversary of Mythbusters — the show dedicated to busting scientific stupidity through a variety of means. Every episode, you'll see a goddamn-huge explosion guaranteed to put a smile on your goofy dial. Here's an awesome compilation of 10 years of Mythbusters' explosions made by one very talented fan.
---
The Financial Times is reporting that YouTube will launch a paid subscription model for specific, specialist video channels — as soon as this week. The report, which cites an anonymous source, suggests that the site has been developing the system for months, in order to help channels fund more content.
---
Releasing an album is a brutal, labour-intensive process, rife with sleepless nights and self doubt. For Dale Earnhardt Jr Jr, the Detroit indie pop band whose latest EP, Patterns, came out on April 16, stress relief came not from cigarettes or sizzurp, but from an 8-bit plugin.
---
It's YouTube's eighth birthday! Since then it has given us viral smash after viral smash, but what was the first video uploaded onto the video site way back in April 2005? Interestingly, a trip to the zoo.
---