---
You're about to watch a video via YouTube. Hell, you watch dozens of videos every day on YouTube. But do you have any idea how it works?
---
According to Billboard, YouTube is aiming to make its own Spotify-like subscription music service. There will be a free streaming service (which, uh, should differentiate from free YouTube) and a premium tier that will be like Google Music's All Access streaming service. Basically, every company wants its own music streaming service!
---
YouTube: you know it as a land where even the most adorable video of a puppy can devolve into a thread of racist, sexist, homophobic gobbledygook in an instant. But would it help if the site's notoriously awful comments were sung by an angelic choir?
---
Ever read the comments on a popular YouTube video? There is no faster way to strip yourself of faith in humanity. It's a cesspool. And this is coming from someone who writes for the Gawker network. We know a little something about rowdy comments sections. YouTube's is worse, but it's finally about to smarten up.
---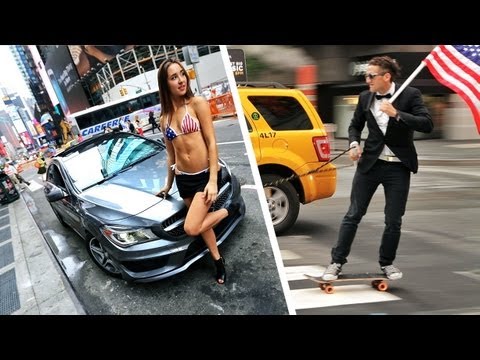 Filmmaker Casey Neistat and Mercedez-Benz don't pair easily in people's minds. One's a YouTube renegade, the other is the manufacturer of cars you can't afford. And yet! They teamed up and made an ad. The result is as surprising and weird as you'd expect it to be.
---
Simon Pegg is an evil, evil genius, and Benedict Cumberbatch should watch what he signs.
---
There is some fantastic art on YouTube. There are also some hideous comments on YouTube. Probably more of the latter than the former. But at least there aren't YouTube comments on all art.
---