The Power Glove was the quirkiest little peripheral ever devised for the Nintendo Entertainment System. Although if found only limited use on that platform, modern day tinkers with access to cheap and simple microcontrollers can now turn these 25-year-old video game artifacts into futuristic wearables.
---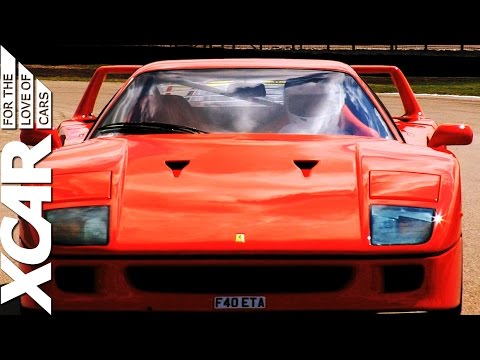 Cars these days are safe. They can still be very fast, but they're also constrained by stringent crash regulations and emissions regulations and pedestrian safety standards. In the late '80s and early '90s, most of those restrictions weren't in place. That's why the world was blessed with vehicles like the Ferrari F40.
---
Musician and YouTuber Kutiman is a mashup master of sorts. However, he doesn't deal with the common music fodder that most Frankenstein-type musicians use. Instead of stitching together popular verses and choruses from mainstream music, Kutiman pulls from an entirely different source — amateur YouTube videos.
---
According to The Information (paywall), Amazon is in "late-stage talks" with Twitch over a possible acquisition. This is particularly shocking since it's been previously reported that a YouTube and Twitch team-up for $US1 billion was pretty much a done deal.
---
Manta rays are just amazingly cool. This GoPro footage of a school of giant oceanic manta rays off the coast of Maui proves that in mesmerising detail.
---
Internet services want users, and much like religions and smartphone ecosystems, it's best to convert them when they're young. But a string of federal regulation, including the last year's overhauled COPPA rules, provide necessary restrictions and protections for youngling web surfers. But Google isn't giving up and is working on a legal and kid-friendly solution.
---