Video: YouTube is celebrating 10 years of cat videos and Downfall parodies this month, and to celebrate, The Daily Conversation put 101 of the site's most important, funniest and worst viral videos into this supercut.
---
The original skeumorphic iOS was designed to make digital stuff more tangible and physical — but I'm not sure these amazing magic tricks were exactly what Jobs had in mind.
---
Burning ants with a magnifying glass is a long-accepted childhood pastime and possible indicator of sociopathy. But when Kevin Moore and Grant Reynolds at the Science Channel got the idea to more effectively harness the sun's destructive heat, they decided to go big…like 800 degrees Celsius.
---
In the digital age, it's pretty simple to understand how green screens work: anything of a certain colour in the image is replaced with the background. But green screens were around for decades before digital photography, and the old technology was impressively crafty.
---
I keep watching this video and it keeps blowing my mind.
---
---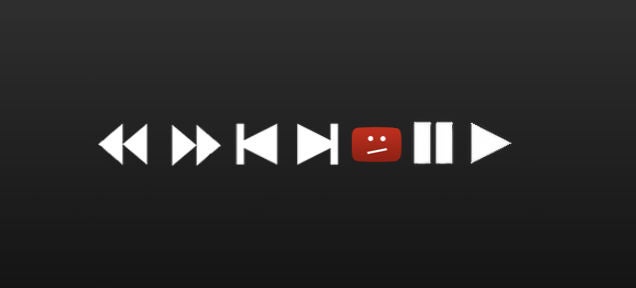 Cello rock n' roller Zoë Keating is really upset that Google is trying to force her to sign over the rights to her music for its new streaming service, YouTube Music Key. If she won't play ball, she'll lose all of YouTube's monetization options, and her account will be demoted to a third-party account just like any other jerk on YouTube. In other words, YouTube will no longer treat her like a musician.
---
There's an awful lot of content out there on YouTube and sorting the wheat from the chaff can be a serious undertaking. One way of making your video browsing smarter is to install the unofficial Ratings Preview extension for Google Chrome; it rather handily shows the rating for a clip right alongside every thumbnail, making it easier to pick out videos from search results.
---
If you own a drone, you have to be responsible about where you fly it — and that means respecting the existing rules in place from the Civil Aviation Safety Authority. Uploading footage of your less-than-legal drone antics might see you copping a fine from the boys in blue.
---
Tweens! What are they thinking? What apps are they using? What drugs are they doing? Who are they voting for? Technically no one, because that's illegal — but Obama doesn't care. As with everything else in life, he just wants the tweens to like him. And to accomplish that, he's going to be interviewed by three tween-approved YouTube stars in the days following his State of the Union address. Really.
---