A bicycle. An old jailbroken iPhone. Maybe used furniture. Some free dirt. Those are the type of things you expect to buy off Craigslist. You definitely don't expect a mum to offer up her three-year-old son on the seedy but useful classifieds website. But that's just what Stephanie Redus did. She used Craiglist to get her son adopted by a new family.
---
Look at all the stupid people. I mean, there's probably more to say here, about responsibility or exhibition of reckless behaviour brought on by the wired age, but really, like… look at all these stupid people.
---
In your horrific bulldozing news of the day, a construction company found it to be a good idea to destroy one of Belize's largest Mayan pyramids just so they can use its materials for crushed rock in a road-building project. The 2300 year old pyramid survived Mother Nature but fell to idiot man. Nice.
---
Holy crap. You know in Grand Theft Auto when you're trying to destroy everything — cars, homes, the entire street — in your way while racking up as many police officers on your tail just for giggles? That actually happened in real life. A 51-year-old man went on a ridiculous rampage on his bulldozer destroying four homes, smashing cars and cutting power to thousands of people.
---
"Here at Gingrich Productions, we've spent weeks figuring out," ponders Newt Gingrich. "What do you call this?" It's a phone, Newt. "But think about it. If it's taking pictures, it's not a mobile phone. If you can get Wikipedia or go to Google, that's not a mobile phone." Sigh. Newt is clearly puzzled by the shiny black rectangles that we all carry around with us.
---
WebMd, the hypochondriac's wet dream turned digital, is notorious for convincing invalid hopefuls that their pounding headache is actually just a tricky little combination of diabetes and cyanide poisoning. But crippling neuroticism apparently isn't the only negative side effect of our dependence on the site.
---
---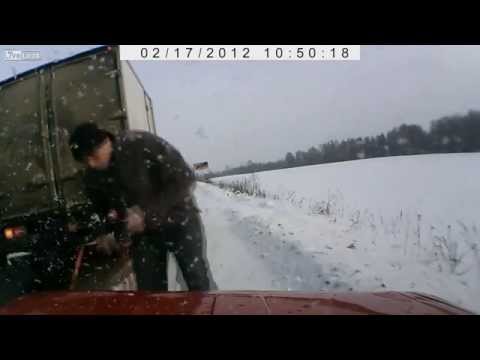 When you think Russian dash cams, you think of low-flying fighter jets, random gunfire, and giant freaking meteors. We see so much of it that we think this is normal in Russia. But for all the weird, there is even more good that occurs. Here's a feel-good compilation to start your week.
---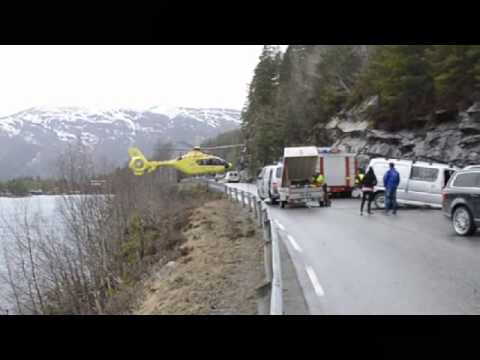 Helicopters aren't supposed to do this. I know this because I've seen too many military movies (Black Hawk Down, Zero Dark 30) where the chopper nosedives into destruction. They're sensitive machines. You need a clear landing pad! You need an open target! You don't land a freaking helicopter on a freeway guard rail. Or do you?
---