Loading page
The written instructions from the company hosting the international phone hook-up were brutally specific. Dial in on a landline, they said, because using a mobile would result in "the clarity of the call" being "severely impacted". There was a considerable irony to this, given that the bloke on the other end of the line was Steve Wozniak, co-founder of Apple, the company that transformed telephony and much else when it launched the first smartphone in 2007.
---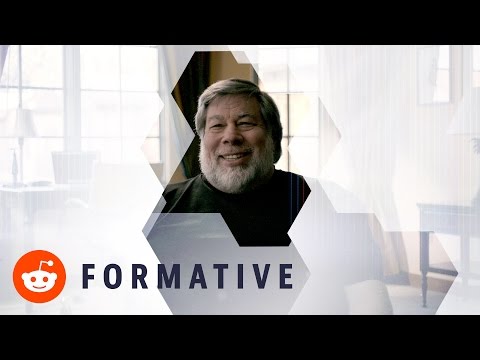 Lesser-known Apple cofounder Steve Wozniak recently sat down with Reddit for a video interview, and a more traditional AMA. Among the nuggets of wisdom: the Apple Watch lineup is "too complicated", and Apple's garage origins is partly a myth.
---
---
The day is almost here: When America gets to witness Seth Rogen as Woz. In preparation for the Steve Jobs theatrical release on October 23, Woz himself has been doing a lot of publicity for the film, including making this featurette that juxtaposes his real-life commentary with snippets from the movie.
---
It's almost hard to believe it's actually happening, considering Sony's Steve Jobs movie seemed like such a total clusterf**k. But there they are: Michael Fassbender and Seth Rogen as Apple co-founders Jobs and Wozniak. Someone snapped shots of real Hollywood actors on the set of a real Steve Jobs film that you might actually see in theatres.
---
Steve Wozniak, co-founder of Apple and pioneering personal computer inventor, is now a professor at UTS. Woz has joined the Faculty of Engineering and IT at the university as an adjunct professor — the first post of this nature he's taken anywhere, at any university — and will be working with students in the Innovation and Enterprise Research Lab.
---
In our article about Tetris's 30th anniversary, the one and only Steve Wozniak dropped by to regale us with tales of his long reign as America's #1 Tetris champion. He was so good, Nintendo Power magazine stopped accepting his score submissions. So Woz had to get crafty.
---
Loading page