Loading page
Video: The new world's longest golf club is 6.87m end-to-end, shattering the previous record of 4.37m. Its inventor, Michael Furrh, also typically pulls muscles in his back, legs and both arms just from swinging it. Because lifting even a small weight with such a long pole is so freaking difficult that it was part of the training regimen in old Kung Fu movies.
---
Video: In early February, Jay Flatland and Paul Rose's Rubik's Cube-solving machine set a new world record with an astonishing time of just 0.9 seconds. But just two days before that happened, a new contender, Adam Beer's Sub1, managed to solve a cube in just 0.887 seconds.
---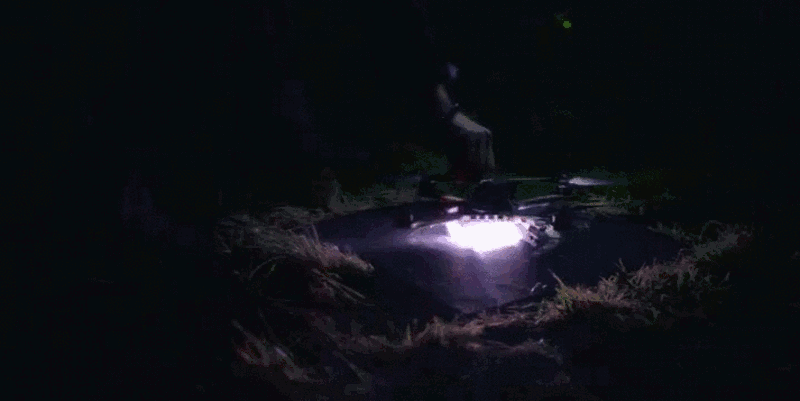 ---
One of the two best feelings a kid can have is that immediate king of the world, I've got this life thing all figured out of learning how to skip a stone across a body of water (the other is the freedom of learning of how to ride a bike, I think). But that smug satisfaction of throwing rocks that jump like 2-4 times would be crushed if you knew the world record for skipping stones was 88. 88!
---
Video: Blink and you'll miss him. That's because mountain bike rider Eric Barone is going faster than anyone has ever gone on a mountain bike on snow. He reached 223.3km/h on a bike with the help of a terrifyingly steep, snowy hill and the wonder of aerodynamic gear. He goes FAST. One wrong move or one misplaced snowball and he'd go flying.
---
Last year, we brought you the exploits of StoopidTall, a 4m tall bike that is completely terrifying to ride. So, naturally, we now have StoopidTaller, a bike that is yet another 1.7m taller. Experience the terror from the bike seat first hand in this dizzying video of StoopidTaller in action.
---
Maersk's Triple-E line of supersized cargo ships are already among the largest sea-faring vessels to ever set sail. Now the Danish shipping group can add another feather to its cap with the successful transport of more than 17,600 TEU containers. No other ship has ever carried that much on a single trip.
---
Loading page