The iPhone 6 and iOS 8 make it impossibly easy to shoot timelapse and high-speed footage using just your phone. But while the boxy design of the iPhone 5 meant it could be stood on its edge for hands-free shooting, you unfortunately can't steady the curvy iPhone 6 that way. Lots of companies have announced tiny tripods and folding cases to help solve that problem, but none seem as elegantly simple and straight-forward as the MOS Kick.
---
Inspiration can strike anywhere, and if you're the type who needs to immediately write down their revelations, you might want to toss a few bucks towards Brandon Saw who's Kickstartering a simple non-permanent adhesive wrap that turns any flat surface into an erasable whiteboard. If brainstorming is your thing, you'll want to cover every inch of your office in this stuff.
---
Four years ago the Clean Bottle arrived with a true innovation: a removable cap on either end that made it incredibly easy to properly clean. A few years later an upgraded version called the Square arrived that swapped curves for a rectangular design that wouldn't roll away if dropped. And now its creators are introducing a third take, the larger Square 2.0, that introduces swappable inserts like a fast-flow water filter or a flavour infuser.
---
Bringing 3D fabrication tools directly to the consumer has been fraught with challenges; these at-home printers are either insanely expensive or limited in scope. A new concept called FLUX claims that it's solved all those conundrums with an all-in-one 3D printer that offers modular extruders for ultimate flexibility. Is this the game-changer we've been waiting for?
---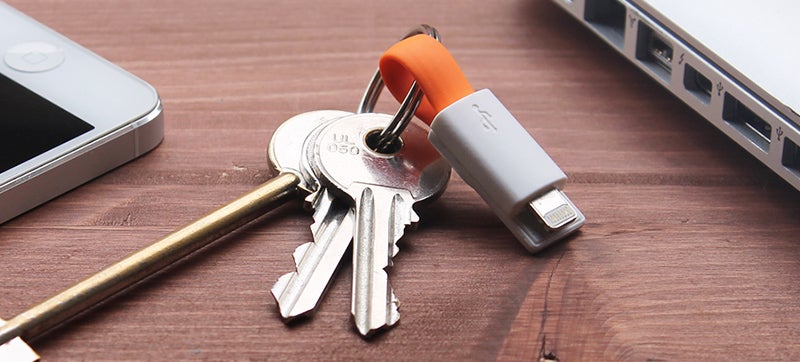 Thin smartphones also mean thin batteries, and carrying a charging cable so your phone can last the day is basically a fact of life now. To make the situation a little more convenient there have been countless keychain-friendly solutions for charging your smartphone, but none as perfectly tiny as the inCharge.
---
Here's an innovation you probably never realised you wanted until just now. Japan's Denso corporation has created a compact, self-contained wheel that includes a motor, a battery and wireless communications allowing it to be driven and controlled remotely. The company could use it for a personal mobility device, but instead it plans to treat the world to self-driving strollers and automated shopping trolleys you never have to push.
---
Last we checked in with Benedikt Groß and Joey Lee, the designer and geographer had just finished counting the number of pools in Los Angeles (43,123). Now the duo hope to bring their somewhat-insane methodology to a similarly perplexing challenge: How do we find all the buildings on the planet that look like letters from the air?
---
An opportunity to hear many of your favourite bands isn't the only reason to attend a music festival. There are other recreational activities to enjoy, but they don't always leave you in a state where you can remember who's performing next at which stage, where you left your schedule, or even your first name. So a temporary tattoo that puts the event's lineup right on your forearm is a great idea.
---