A backpack has plenty of pouches and pockets for storing a water bottle, but a sleek messenger bag? Good luck fitting a Nalgene in there without an unsightly bulge. You'll either need to go without and keep an eye out for drinking fountains, or toss a few dollars towards these Kickstarted flat-pack water bottles.
---
We live and die by the cord; the energy tethers are everywhere — powering our portable gadgets and stay-at-home decor — and they're pretty much always a tangled, unsightly mess. We need them, but they're ugly… Unless! Unless you could disguise the longuns in an artful sprawl of faux-ivy, like you lived in some kind of fantasy world where electricity came naturally from houseplants.
---
A stained wood Adirondack chair can class up any deck, and it turns out a stained wood hammock can do the same for a backyard. This impressive creation, called the Para Hammock, still features an intricate web of cords (in this case, strong nylon parachute cord) — but here they're used to support over 700 tiny tiles made of walnut wood. So the whole thing flexes and undulates like a rope or fabric hammock, but provides a slightly sturdier spot to stretch out.
---
While we've seen plenty of smart locks — and debated their effectiveness — this one's particularly nice for two reasons: It's made by a highly reputable design team, FŪZ Designs, and it's an ultraportable padlock.
---
Modern crutches are still less than a century old, and dozens of designers have taken a stab at improving them. But while most attempts are variations on a familiar theme, one entry to James Dyson Foundation's annual Dyson Award proposes a solution that improves on even the best recent alternatives.
---
The Swing Bin is composed of exactly two pieces: a cylinder and an oval, precisely cut so that lid swings open and shut ever so gently. A prototype of the elegant Swing Bin first light up design circles four years ago, and now designer Shigeichiro Takeuchi has finally decided to make Swing Bin a reality.
---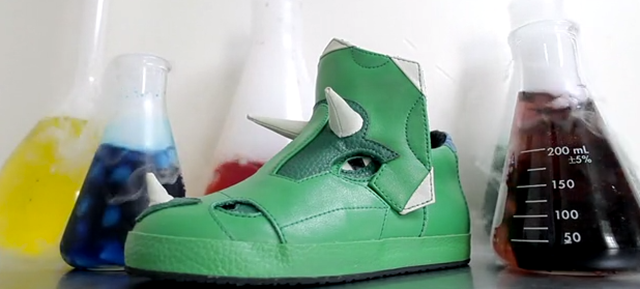 ---