There's a lot to like about designer Antonio Serrano's Lil Torch concept that extends and retracts like an old pirate spyglass providing a focused beam when needed, or a wide flood of illumination when collapsed. Powered by a rechargeable battery that keeps a set of LEDs glowing in its diffused dome, the torch is made from plastic with the electronic bits are all sealed so that it's completely waterproof.
---
They're a cheaper and often less stressful way to get around a big city, but compared to a car, bikes kind of suck when it comes to hauling cargo. A trailer certainly helps if you're willing to put in the extra effort needed to haul it, but there's now a better solution. Someone's created a self-propelled bike trailer that makes it feel like your bicycle is pulling nothing at all.
---
Like with nuclear war, a water balloon fight isn't about pinpoint accuracy. What's most important is raining down as much soakage on your opponent as quickly as possible. Which means that the Bunch O Balloons, which promises to let you make 100 throw-ready water balloons every minute, could be the most important addition to your summertime arsenal.
---
Correctly used, condoms do a damn good job of preventing STDs (and pregnancy!). But nobody's gonna say no to an improvement that ups those odds. Say, a condom coated in antiviral gel that kills up to 99.9 per cent of HIV, genital herpes and human papillomavirus. Australia just said yes, and it will be available to purchase within mere months.
---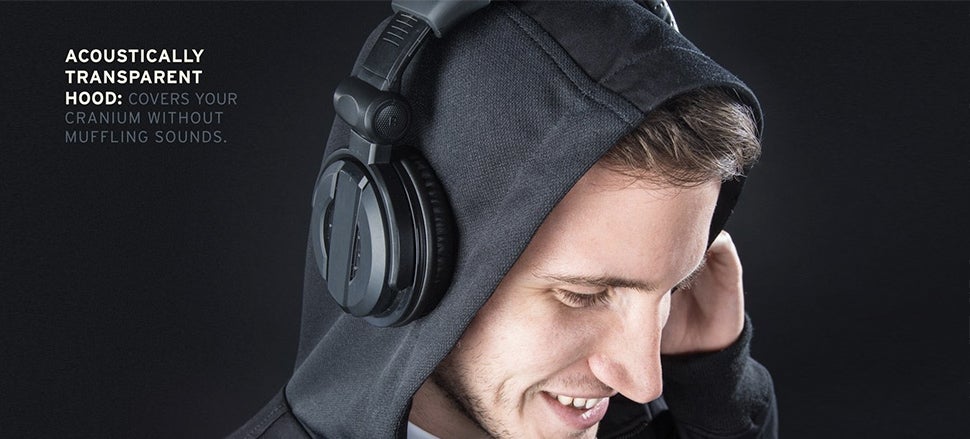 Originally designed for home or recording studio use, over-the-ear headphones somehow became a popular choice for music aficionados on-the-go. We can probably blame Sony's Walkman for that, but it means that Betabrand's new Audio Engineer's Hoodie — which uses speaker fabric on the hood so headphones can be worn over it — isn't necessarily just for those hiding in an over air conditioned studio all day.
---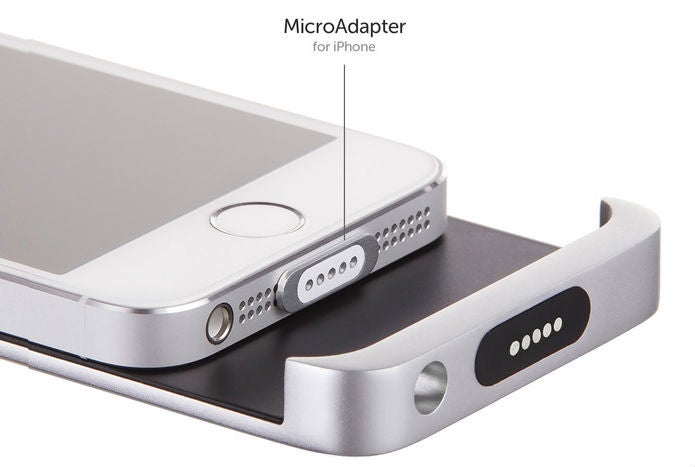 MagSafe is really wonderful tech, the MacBook's most underrated feature. Wouldn't it be great on the iPhone too? That's what the Kickstarter for a charger and battery pack called "Cabin" is shooting for. And even if it never actually happens, it's a nice fantasy.
---
Instead of finding ways to help reduce stress, long hours at work and other contributing factors to our increasing levels of fatigue, researchers have just accepted the fact that we're all perpetually tired, and are instead focusing their efforts on ensuring we don't fall asleep at the wheel. And the latest innovation for preventing that is heart monitoring car seats that have a pretty good idea of when drivers are getting drowsy.
---
For some of us who type all day for a living, the world is too quiet. We pine for the whir of the Xerox machine, the rattle of rotary telephones, the clackety-clack of the typewriter. A slightly romantic vision, maybe, but no longer completely impossible, thanks to this keyboard modelled to look exactly like a vintage typewriter.
---
Designer Jake Rich has come up with a better design for the microwave that no longer requires a permanent parking spot on your kitchen counter. His Mediumwave concept has a footprint about the size of a dinner plate, and the traditional metal box form factor of microwaves of old has been improved with a removable dome lid that makes it easier to monitor and stir food as it's being heated.
---