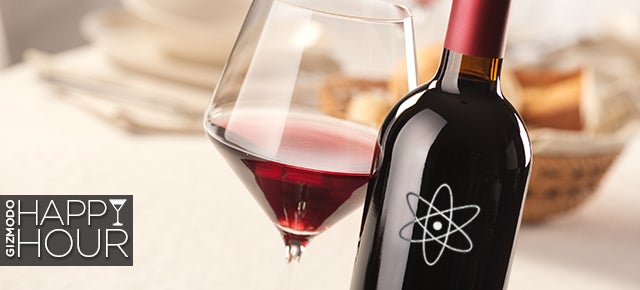 As long as rich men are willing to pay exorbitant amounts for old, fermented juice, there will be schemers willing to dupe them out of their money. But if you're dropping a cool half million on four bottles of wine supposedly owned by Thomas Jefferson (true story), you want to make sure you have the real thing, right? You can, thanks in part to the atomic bomb.
---
The story behind NASA's brief embrace of extraterrestrial sherry is a curious one. In the early seventies, the agency's focus was shifting from short, Moon-focused missions to possibility of longer-term inhabitation of space. A revamped menu was among the most pressing challenges: food on the Gemini and Apollo programs came in dehydrated cube form, or squeezed from a pouch, and was universally regarded as inedible.
---
---
For non-connoisseurs and two-buck-chuck aficionados, there's a moment of minor social panic when dining out and it's time to select a bottle of the good stuff for the table. "Oh gosh," you think. "Don't ask for my opinion. I do not have an opinion. Don't pour that first sip for me. Don't make me swirl the glass like I know what I'm doing. Please for the love of all things holy just bring us the basic House whatever and let's move onto the food."
---
Amy Harmon's excellent, recent article in the New York Times describes how the Florida orange juice industry may soon be wiped-out because of a new bacterial disease spread by an introduced insect. It looks like there could be a technology-fix for the problem using genetic engineering. The question is whether the growers will get to apply that solution.
---
---