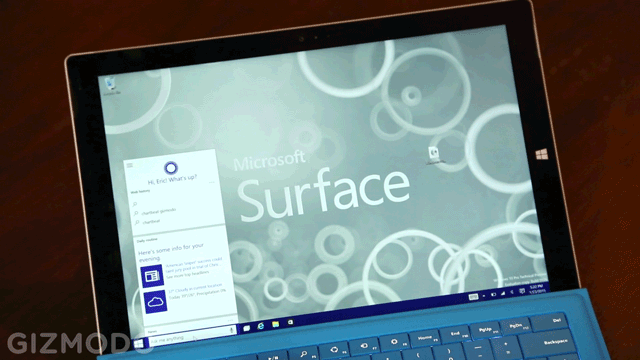 Microsoft put out the first Windows 10 preview right after its first big announcement. But now — following all of Wednesday's chaos — there's a new one. Here are some of its most notable features in GIF form.
---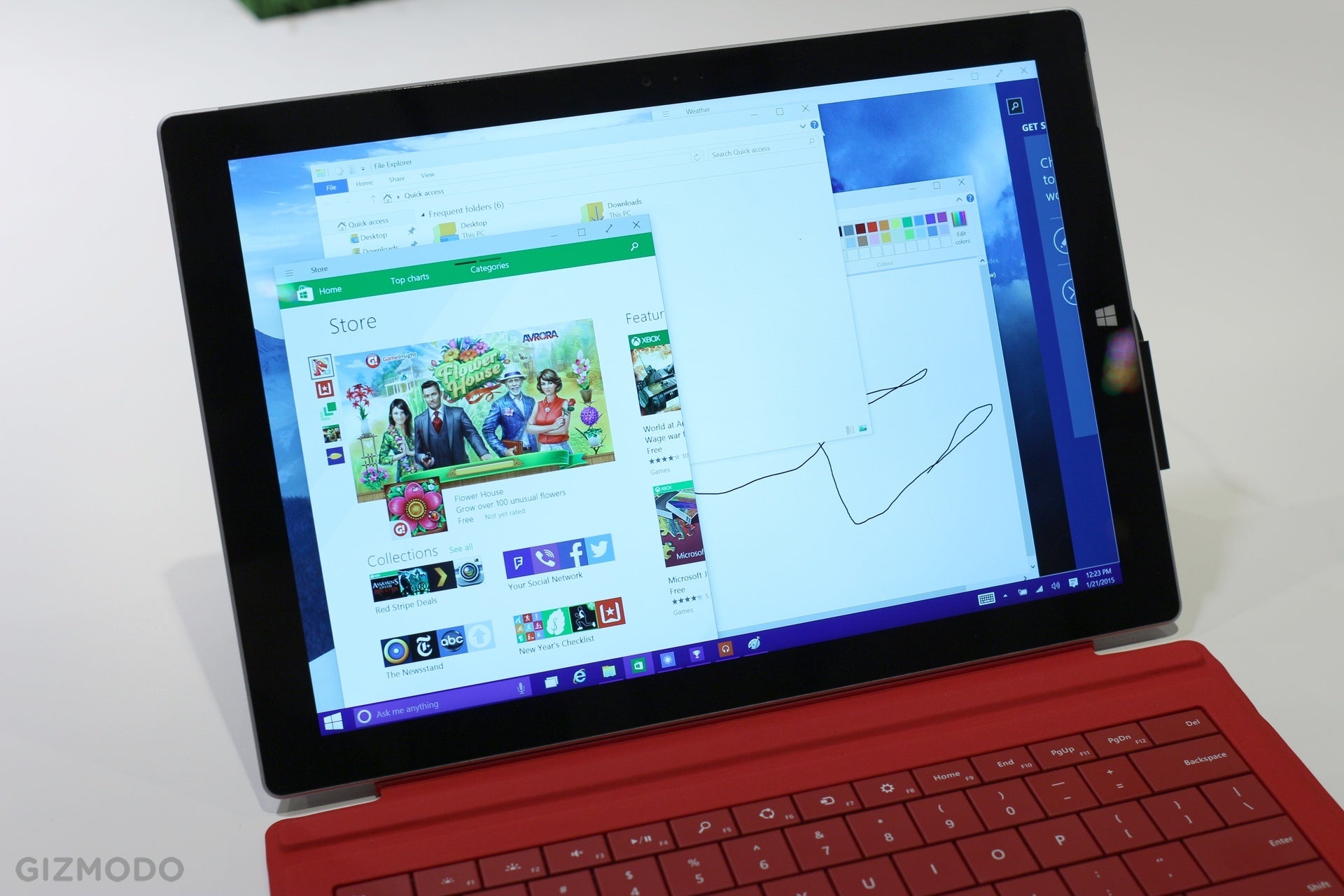 Here is a tablet. A Surface Pro 3, to be exact. I've never really wanted a Surface Pro 3, but Windows 10 is making me reconsider. Let me show you why.
---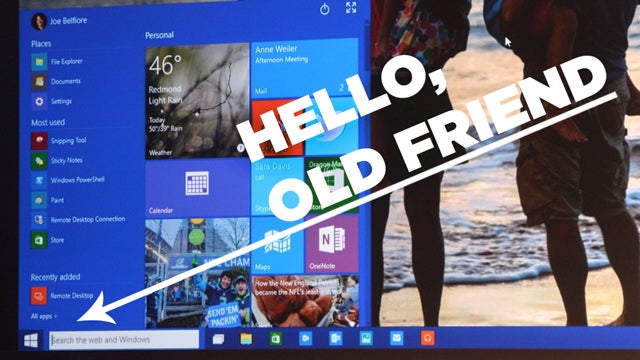 ---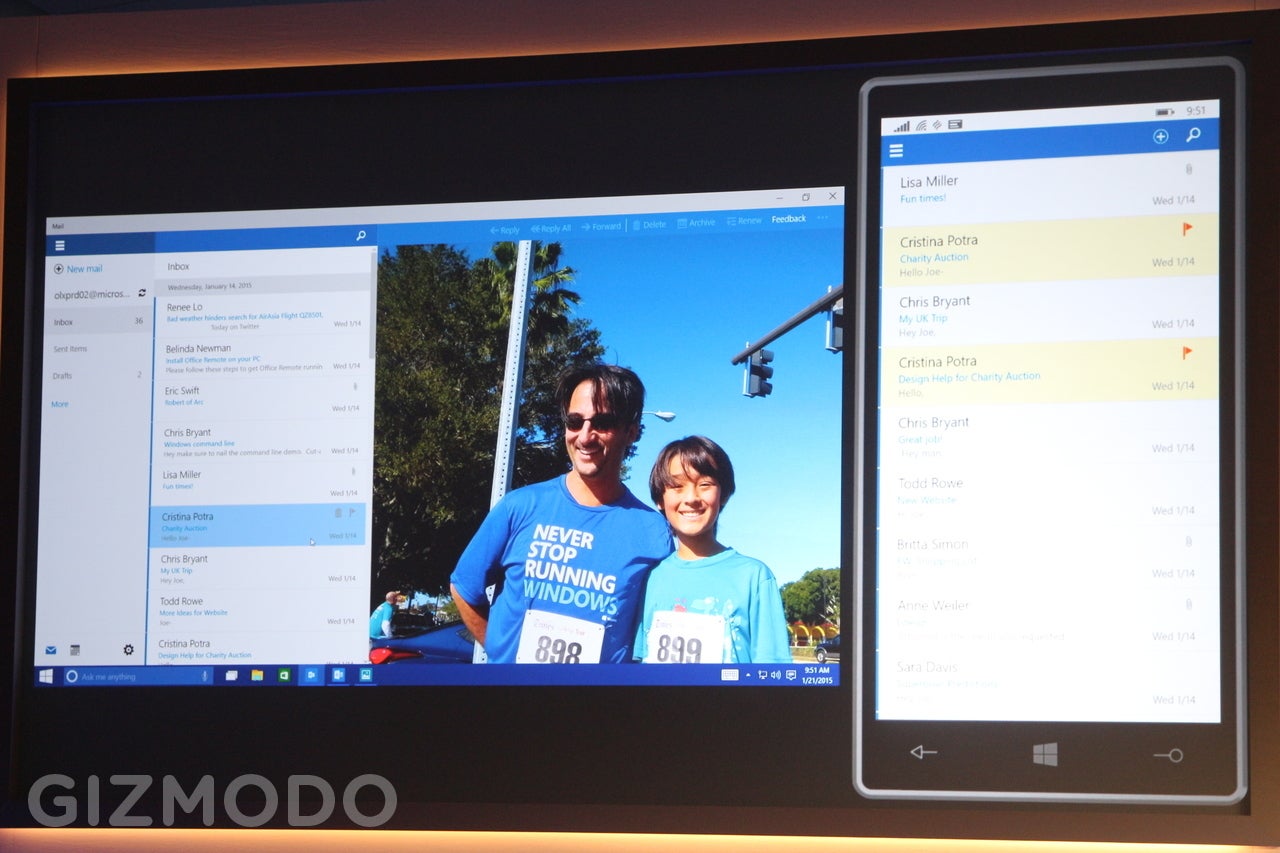 Microsoft claims Windows 10 is the operating system that finally unifies all your computing devices. One OS to rule them all. What does that actually mean in practice?
---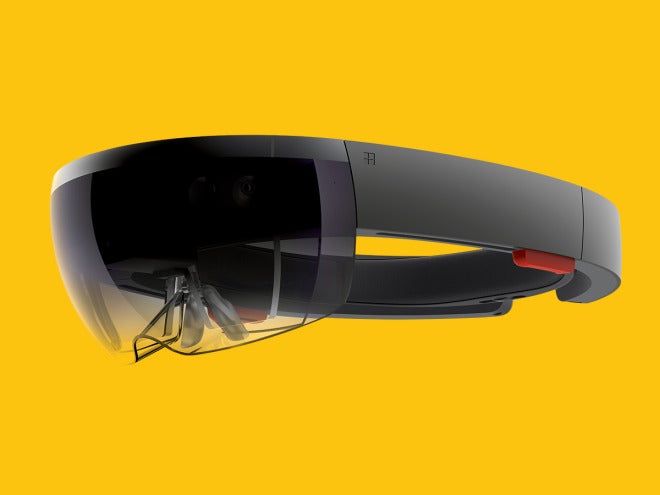 VR? Meh. Microsoft is going the holodeck route with something called Project Hololens. These are holographic glasses and they will be coming out around the same time as Windows 10. Man, this sure looks awesome and cool, and it's probably also janky and questionably useful! We'll find out first-hand soon though; Microsoft will be showing off the tech to attendees later today.
---
Windows 10 is about universal apps, and getting everything on all your devices. That includes the new Xbox app, which you'll find on PC, Xbox and mobile. It will let you text and chat and do everything you love on Xbox Live across every Windows device you have. The biggest and best news? It will let you stream your Xbox One games to any Windows 10 device.
---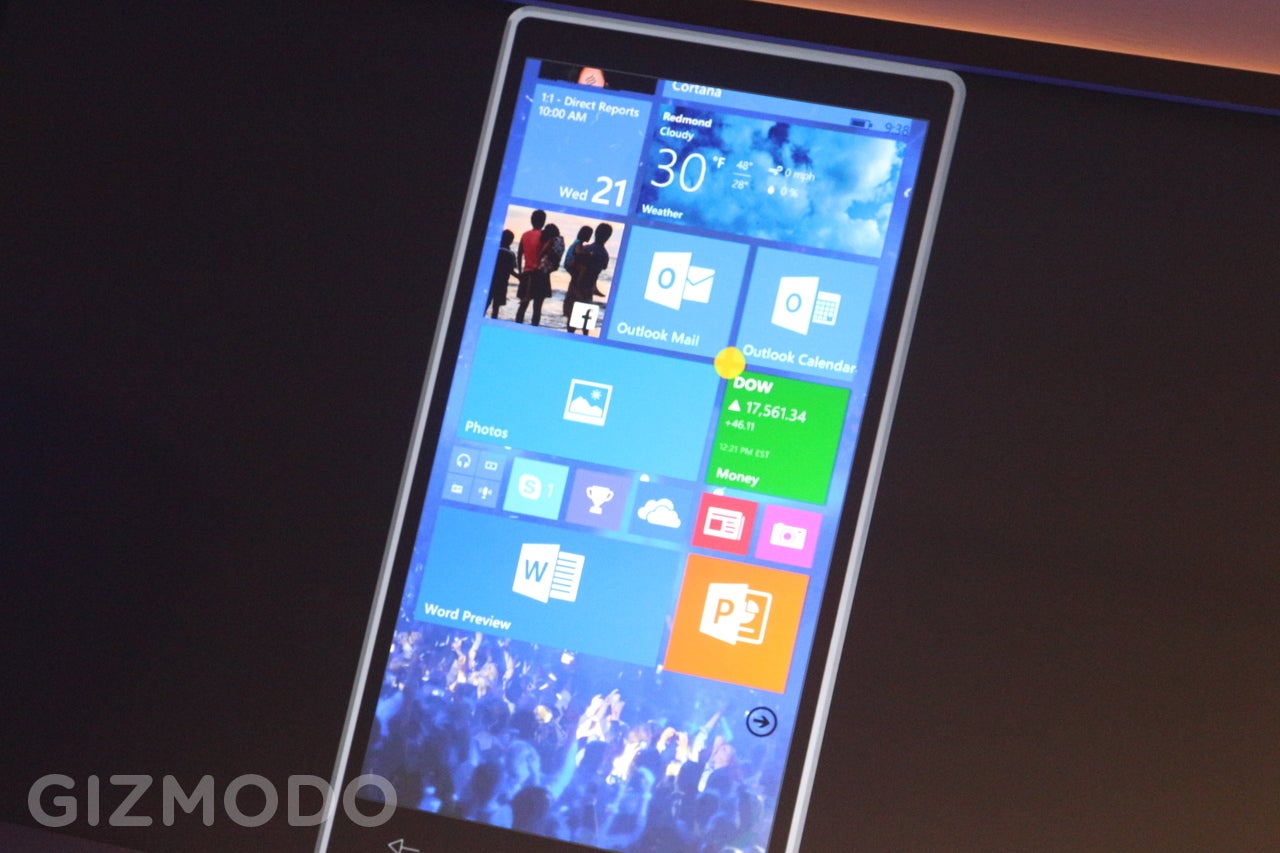 Last September, Microsoft pulled the curtain off Windows 10, its new digit-skipping operating system for phones, tablets, computers, everything. We've seen bits and pieces of the new desktop through Microsoft's preview program, but nothing on the mobile side. Until now.
---
Microsoft's Cortana voice-assistant is coming to Windows 10 as we expected. Now you'll be able to speak commands and ask questions throughout the operating system. At its core, it's similar to the assistant we've seen on Windows Phone, but this a whole new kind of experience.
---