Loading page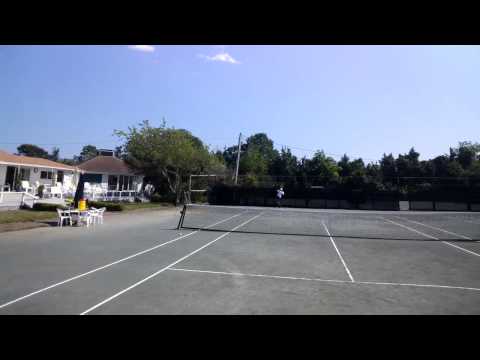 So many great additions have been made to the field of sports broadcasting. From cameras right there on the sidelines through to cameras and microphones mounted on referees. But imagine if we could use a technology like Google Glass to get right into the action. This is what it would look like.
---
As much as you might want to, you can't sit around all day in the middle of the week and just watch sports. The beauty of smartphones is that you can follow your favourite events on the sly, because every major competition generally has an app to go along with it. Wimbledon, which kicked off on Monday, is no exception.
---
While the 3D Wimbledon broadcasts didn't make it to Australian televisions, Sony and Hoyts got together to bring the Men's Final to a few Australian theatres. As someone who attended a Wimbledon final in the flesh exactly 10 years ago, I thought I'd head along to see how close big screen 3D tennis gets you to the real thing.
---
Do you like tennis? Do you like the third dimension? Hold onto your pants! This year's Wimbledon will be recorded in 3D, so it'll feel like each serve is flying right at your face! Or be blurry and headache-inducing. [RegHardware]
---
Joining the Android version from last year, IBM's Seer augmented reality app for Wimbledon Tennis-goers will be available for iPhones too – just in the nick of time for the first serve on June 21st.
---
Android is quickly becoming the go-to mobile OS for augmented reality apps: just days after Layar gave us a realtor's tour of Amsterdam, IBM has released a similar—and more comprehensive—app for attendees of the Wimbledon tennis tournament.
---
Loading page