Last week, we found out that someone at New York Police Department headquarters was manipulating Wikipedia articles on police violence to make themselves look better. The NYPD has identified two officers behind the police-friendly entries — and is doing shit-all about these on-the-clock edits.
---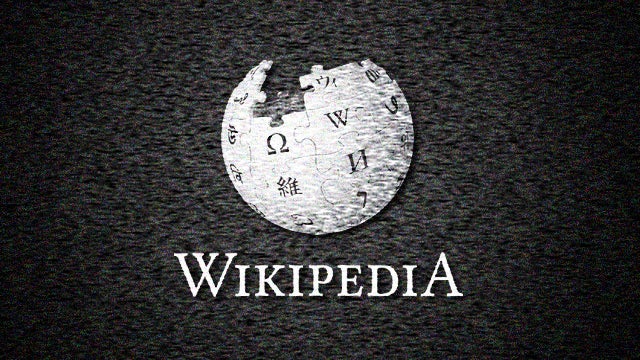 With the right state of mind, enough time on your hands and a can-do attitude/darkened worldview, your casual Wikipedia browsing can quickly devolve into hours spent amongst the site's weird, bizarre, and morbidly fascinating black holes. Making it virtually impossible to uncover all of the site's many dark and dusty corners — but damned if we didn't try.
---
Quartz has put together a neat interactive chart that shows the most popular Wikipedia entry on each day of 2014. Most of them make sense, with articles corresponding with current events like the World Cup in June, or Joan Rivers when she died in early September. But there are some outliers. Like on August 29 and 30, an idle Friday and Saturday, when the most-viewed entry was… brainf**k?
---
The world made more than 100 million edits to Wikipedia in 2014. In this video, the online encyclopaedia uses just the text, images and videos uploaded to its pages in the last 365 days to recap what happened in the world this year.
---
Here's a way to explore Wikipedia that's unlike any other you've done before: as its own galaxy. Created by Owen Cornec, each star in the galaxy is a different Wikipedia article and a cluster of stars together would be related Wikipedia articles. It's like taking the idea of exploring space to the expansive rabbit hole that's Wikipedia.
---