The drought hitting the West is not just striking the continental US. That same weather pattern that's sucking the life out of California is also making life hot, dry, and dangerous for the top third of North America: Alaska and Canada have seen little rainfall, soaring spring temperatures, and now a record-breaking wildfire season.
---
The climate has been a persistent theme of Game of Thrones ever since Ned Stark (remember him?) told us "winter is coming" back at the start of season one. The Warden of the North was referring, of course, to the anticipated shift in Westerosi weather from a long summer to a brutal winter that can last for many years.
---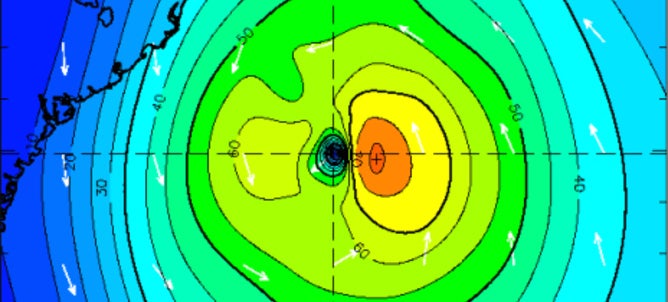 ---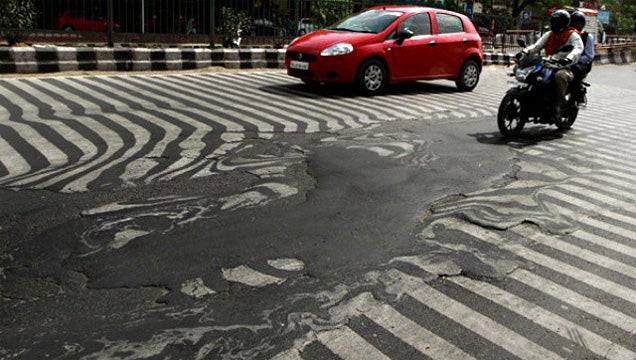 ---
To remote sensing scientists, peering directly into the eye of a tropical storm is like hitting a hole in one. That's exactly what NASA's CloudSat satellite did on May 16th, completing a stunning overpass of Typhoon Dolphin as the category 4 storm churned across the west Pacific.
---
---
The wall of wind-driven ocean that accompanies a hurricane is called a "surge" for a reason: This isn't a gentle rising of the water level, it's violent and destructive — sometimes more so than the hurricane's winds. This hurricane season, for the first time, the National Hurricane Center will be testing a prototype storm surge warning system which it hopes will be fully operational in 2017.
---
Video: Weather forecasting has come a long way, as the video below of a mid-century climate model illustrates. And if you're into vintage computer graphics, it provides some pretty nice eye candy too. The footage, recently published by the Lawrence Livermore National Laboratory, shows the first global general circulation model constructed by physicist Chuck Leith on the lab's supercomputers in the late 50s.
---