The weather team down at ABCNews4 just made the most of a horrific, live computer crash. Apparently, the computer that generates the graphics for the TV weather forecasts failed recently, but instead of just standing up there and talking in front of a blank screen, the team created some super half-arsed chicken scratch pen drawings on printer paper.
---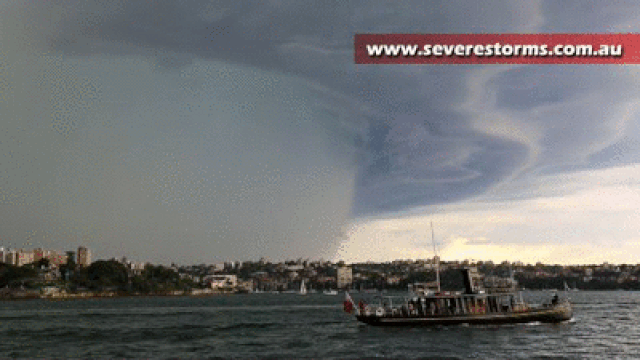 ---
There are three primary sources of smells that commonly occur after rain. The first, the "clean" smell, in particular after a heavy thunderstorm, is caused by ozone. Ozone (scientifically known as trioxygen due to the fact that it is comprised of three oxygen atoms) is notably pungent and has a very sharp smell that is often described as similar to that of chlorine.
---
When Glacier National Park was dedicated in 1910, this stunning span of the Rocky Mountains on the Montana-Canadian border counted over 150 thick, morphing ice sheets that gave the park its name. One very warm century later, there are only 26 glaciers here. And by 2030, scientists warn, that number could be zero.
--- Video: One man believes he has found the perfect solution to staying dry in the wet: fancy pants. Dan Bransfield's case against umbrellas is a surprisingly strong one. They're laughably ineffective, obtrusive, messy and unreliable.
---
Did you know that a lightning strike emits a broadband pulse of radio waves that can be detected thousands of miles away? It's that phenomenon which allows a website called Blitzortung to show lightning strikes as they happen all around the world, in real-time. If you thought it was hard to tear your eyes away from the World Cup, this is somehow even more entertaining to watch.
---
Video: Nicolaus Wegner spent five months photographing extreme weather phenomena in Wyoming, Montana, South Dakota, Nebraska and Colorado. According to him "high plains storms are some of the most beautiful and wild in the world" and after watching this stunning time-lapse, I have to agree.
---