Many of us have seen a 22-degree halo, that surreal circle of rainbow-coloured light around the sun, in real life. Some of us have seen a sun pillar in real life. A lucky few have seen a sun dog in real life. But I doubt any of you have seen them all of these super rare phenomena — and more! — in one sunrise.
---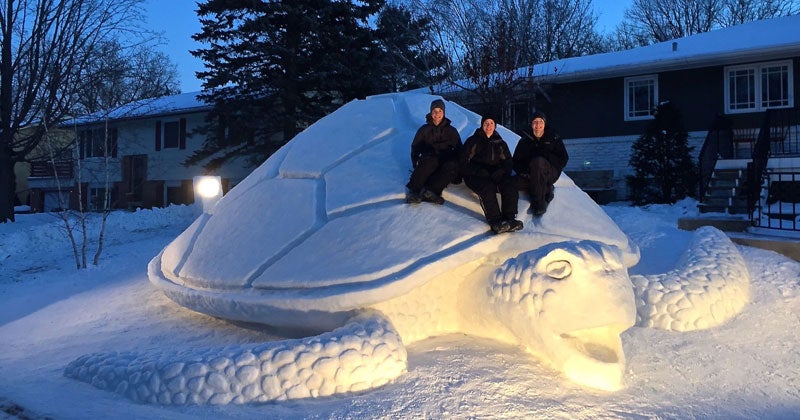 Every year for the past four, the three brothers Bartz (Austin, Connor and Trevor) have made a ridiculously oversized snow sculpture in their front yard. This year, it was a turtle; previous instalments have included a shark, walrus and blowfish.
---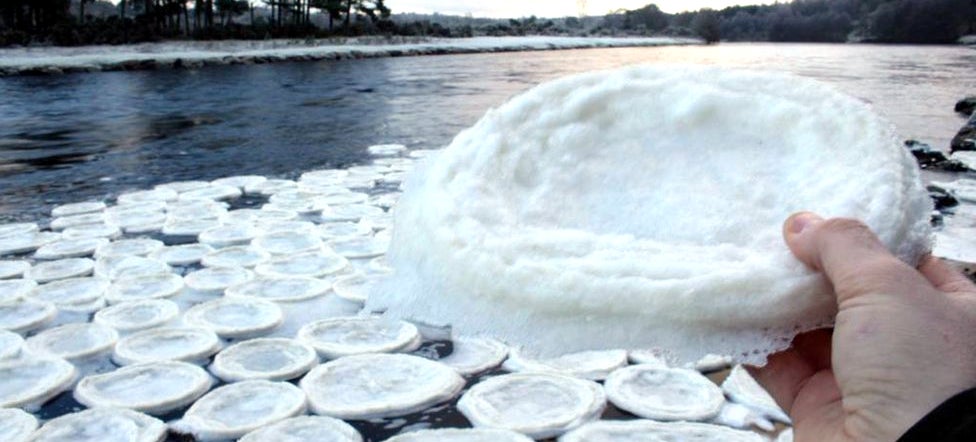 Weird thingshappen in the winter cold. At the River Dee in Scotland, that includes dozens of recently discovered "ice pancakes" floating on the river surface. Their strange shapes boggle the imagination, but rest assured, there's an explanation for their existence.
---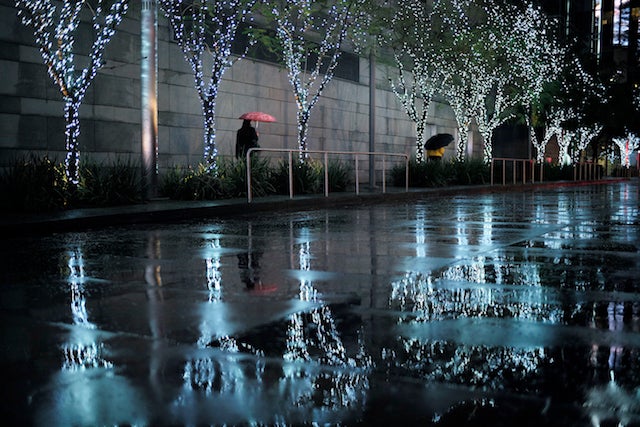 ---
The weather team down at ABCNews4 just made the most of a horrific, live computer crash. Apparently, the computer that generates the graphics for the TV weather forecasts failed recently, but instead of just standing up there and talking in front of a blank screen, the team created some super half-arsed chicken scratch pen drawings on printer paper.
---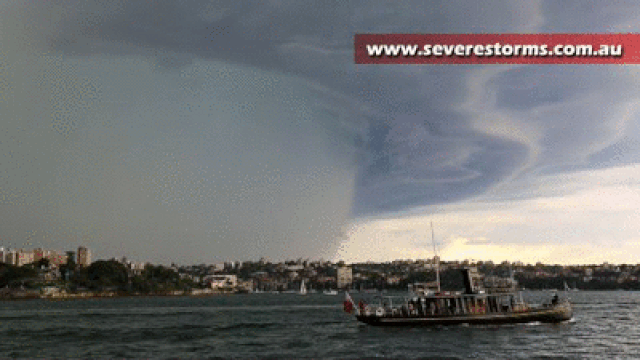 ---
There are three primary sources of smells that commonly occur after rain. The first, the "clean" smell, in particular after a heavy thunderstorm, is caused by ozone. Ozone (scientifically known as trioxygen due to the fact that it is comprised of three oxygen atoms) is notably pungent and has a very sharp smell that is often described as similar to that of chlorine.
---
When Glacier National Park was dedicated in 1910, this stunning span of the Rocky Mountains on the Montana-Canadian border counted over 150 thick, morphing ice sheets that gave the park its name. One very warm century later, there are only 26 glaciers here. And by 2030, scientists warn, that number could be zero.
---