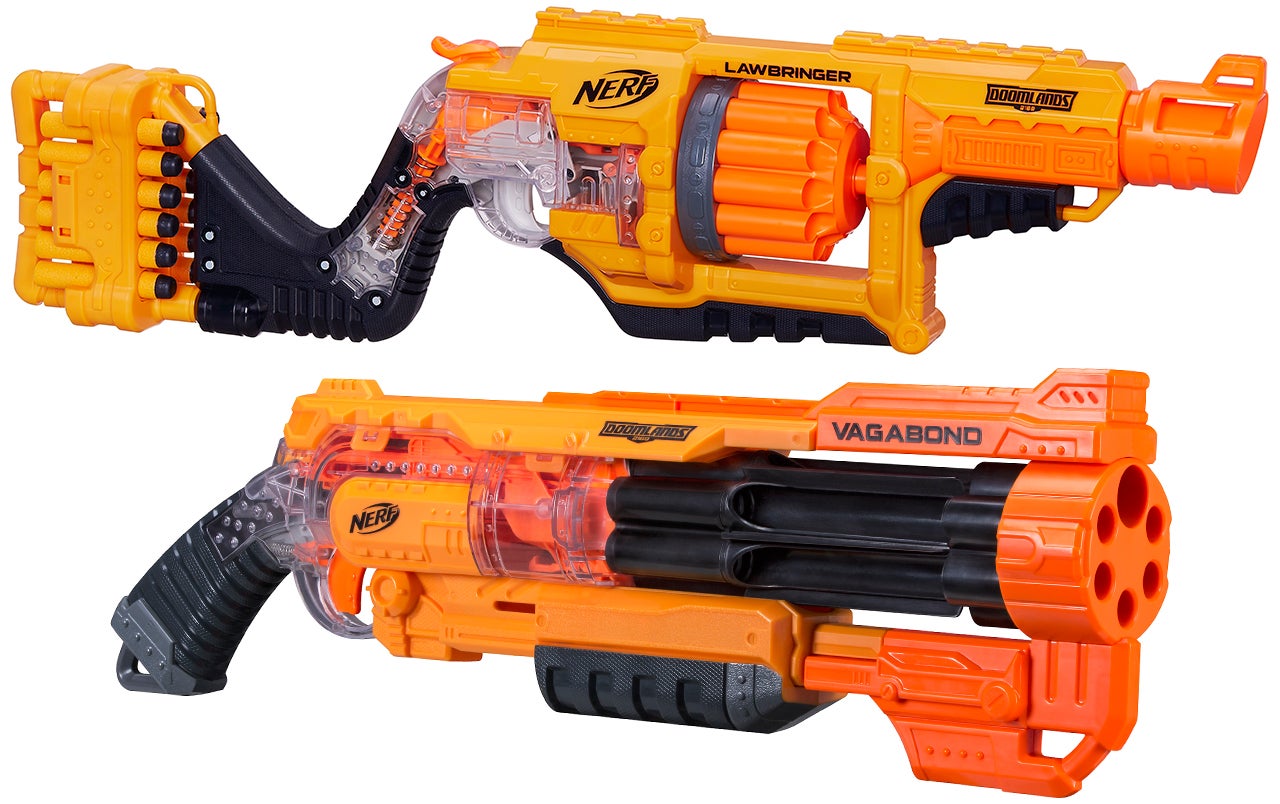 ---
Video: John Heisz is an absolute master at repurposing old things into awesome and beautiful knives and tools. Here he is carving a meat cleaver from an old circular saw blade. The blade on blade cutting action is spectacular, the sanding of the knife is always fun to see and the making of the handle is way more complicated than I thought.
---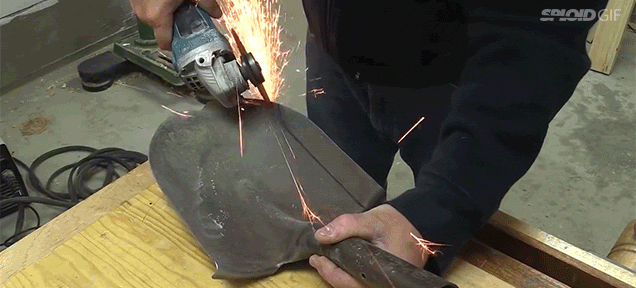 Fashioning beautiful weapons from found objects is always so fascinating to see. How does a person look at a chunk of concrete and see an elaborately detailed knife handle? How can we turn a piece of a shovel into a really sharp knife? Watch John Heisz work his magic below. There are a lot of satisfying noises that go with sawing things down.
---
We got our first hands-on with Mattel's new BOOMco Halo-themed blasters back at Toy Fair, but it looks like the first official opportunity for everyone to get their hands on the new additions to the line will be at the San Diego Comic-Con next month.
---
Video: Aragorn's sword the Narsil had been famously shattered into pieces before the Lord of the Rings trilogy and was then reforged from the shards into the Anduril by the Elves in the last movie. Man At Arms: Reforged recreates that in real life by building the Narsil and then breaking the sword (it wasn't tempered after heat treating) only to reforge it into the Anduril.
---
Video: Watch as we slow down time to see this guy fire off 20 bullets in just 1.5 seconds from two double-barrelled pistols. It's a ballistics ballet that looks almost unreal at certain angles. The top-down look of the guns firing is especially cool to see, like a first-person shooter video game view only in real life.
---
When the Colt revolver was introduced it made the antiquated musket instantly obsolete because it could quickly fire six shots in a row without having to reload. So you can think of BOOMco's new Dynamag as kind of like the Colt revolver of the dart blaster world because it uses BOOMco's clever clip system to allow you to fire shot after shot as quickly as you can cock and pull the trigger.
---
Man at Arms: Reforged just showed off their latest movie weapon badassery and this time they recreated the retractable wrist blades from Predator. The design is especially slick because they made the entire gauntlet that Predators wear on their wrist and it can quickly shoot out with one motion.
---