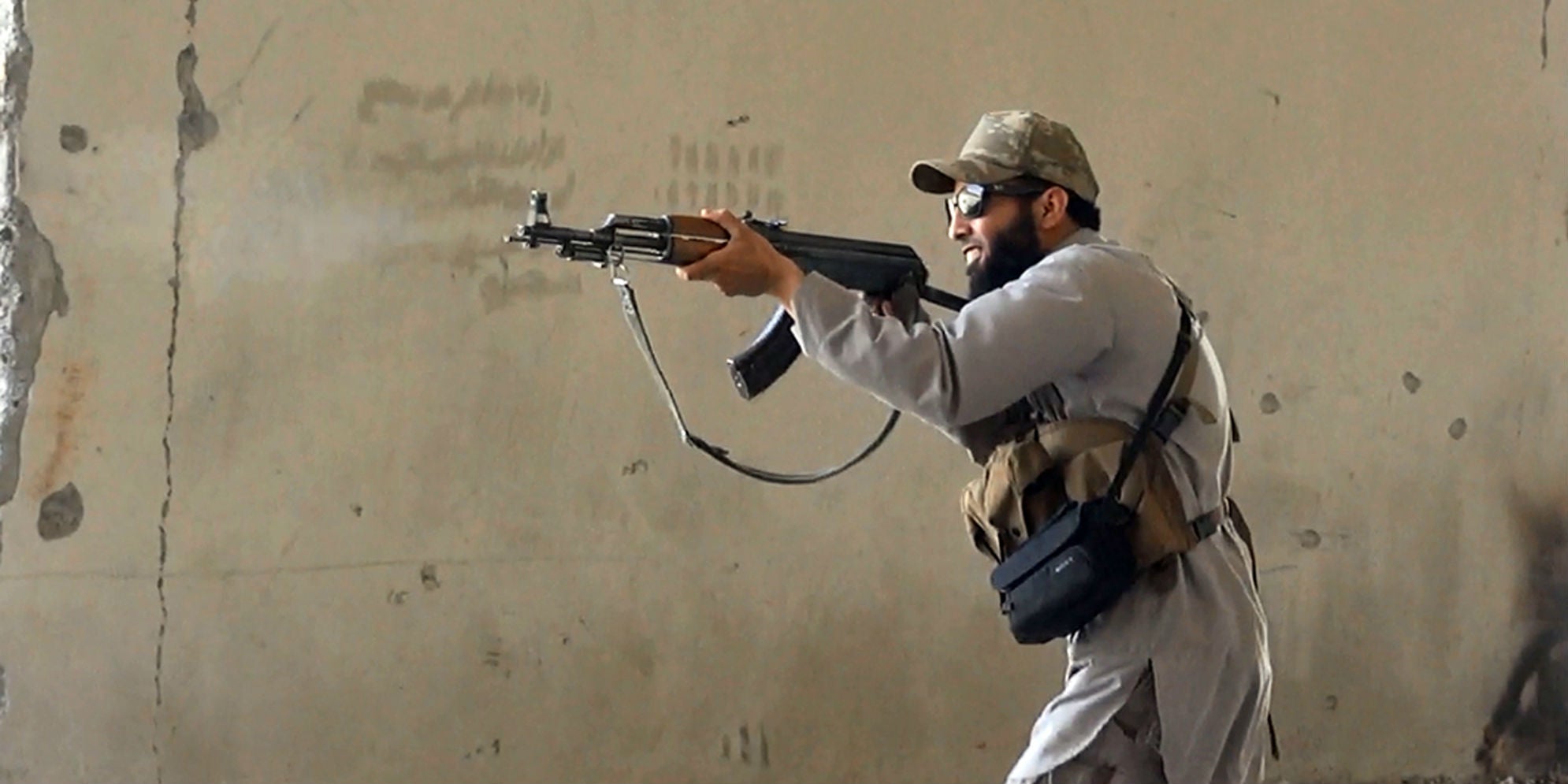 When fighters belonging to a moderate Syrian rebel force raided an ISIS hideout earlier this year, they could never have expected to come away with a haul as valuable as this. What they found wasn't weapons or ammo or money, it was a laptop. A laptop filled with thousands of hidden files filled containing schemes, bomb-making instructions and research on building a homebrew biological weapon of mass destruction.
---
Captain America's shield is as iconic as comic book superhero weapons get but that doesn't mean there's no room for improvement. Man at Arms: Reforged decided to give it an upgrade by turning the shield into throwing ninja stars. Captain America should definitely use them for his next movie.
---
Land mines are not only explosive but also poisonous, leaking toxins into the soil that make plants sick. That's unfortunate for the plants but fortunate for us — if we can figure out how to look for sick plants as harbingers of land mines. Aeroplanes equipped with a low-cost sensor that captures non-visible light might be the answer.
---
Video: Legendary shooter Jerry Miculek used his special Smith & Wesson — created in his honour — to shoot a target 1000 yards (914.4m) away — a new world record. Notice that it takes about four seconds for the bullet to reach its target. Amazing. Jerry had to aim to the sky — 45m above the balloon — in order to hit it.
---
If you want to remain one of the most popular custom weapons builders on YouTube, you need to keep innovating and improving your craft. Patrick Priebe's new WristBow Mk II is actually an update of his first wrist-worn crossbow that now features a semi-automatic reloading mechanism, allowing it to hold eight tiny darts in a clip for taking down multiple baddies — or watermelons.
---
Most paintballers make do with semi-automatic markers — if you're accurate enough and fast with the trigger, it'll do a marvellous job of covering your friends in scintillating pink and green. For the professional however, sometimes you just need something bigger. And faster. And stupid. Like this 8mm Breda M37 replica that shoots paintballs… lots of paintballs.
---