As a kid, I strapped a Nerf gun to my bicycle so I could dive bomb the neighbourhood kids while travelling — I imagined — at five times the speed of sound. As an adult, I've carried a foam-firing blaster to no fewer than three jobs. But a funny thing happened earlier this year: I realised my old guns weren't any good anymore.
---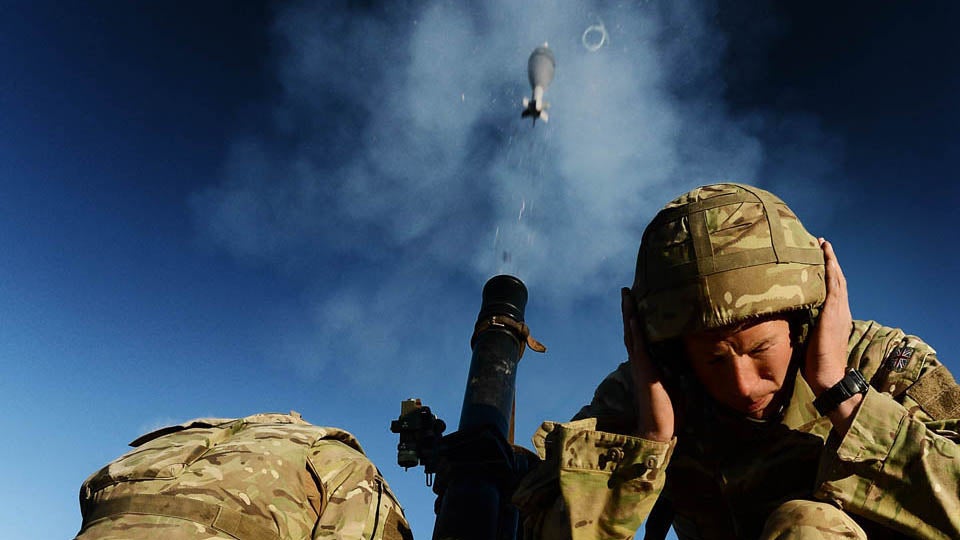 An estimated 174,000 civilians have died in the Iraq and Afghanistan wars. Who knows how many of these casualties could have been prevented if the United States and its allies were using deadly weapons, especially in dense urban areas. So it's great news that the Pentagon has developed a non-lethal mortar round.
---
We know that graphene is super strong, so it should stand to reason that it would be a sensible — if expensive — choice for body armour. Now, scientists have demonstrated that it's twice as effective as the material currently used to make bullet-proof vests.
---
Imagine a sword. Now think of words that match with that image. Sharp. Steel. Cutting. S-words for $400. None of those are "adorable", "cute" or "dainty". But one look at this tiny blade, smithed by the person (or persons) behind Inspire To Make, and you'll be hunting around for your own miniature tools to forge your own.
---
We've known for a while now that the state of the US military's nuclear infrastructure is… lacking. Like, still-uses-floppy-disks lacking. But according to a New York Times report, American nuclear silos are much more dangerously decayed than anyone thought.
---
---
Some folks question why the US Navy would need such exotic weapons as the Phalanx and SeaRAM systems, or even electromagnetic rail guns. These Russian-made, radar-guided anti-ship missiles are two such reasons.
---
The primary technology that a military aircraft uses to lock and track an enemy aircraft is its onboard radar. Aircraft radars typically have two modes: search and track. In search mode, the radar sweeps a radio beam across the sky in a zig-zag pattern. When the radio beam is reflected by a target aircraft, an indication is shown on the radar display. In search mode, no single aircraft is being tracked, but the pilot can usually tell generally what a particular radar return is doing because with each successive sweep, the radar return moves slightly.
---