Loading page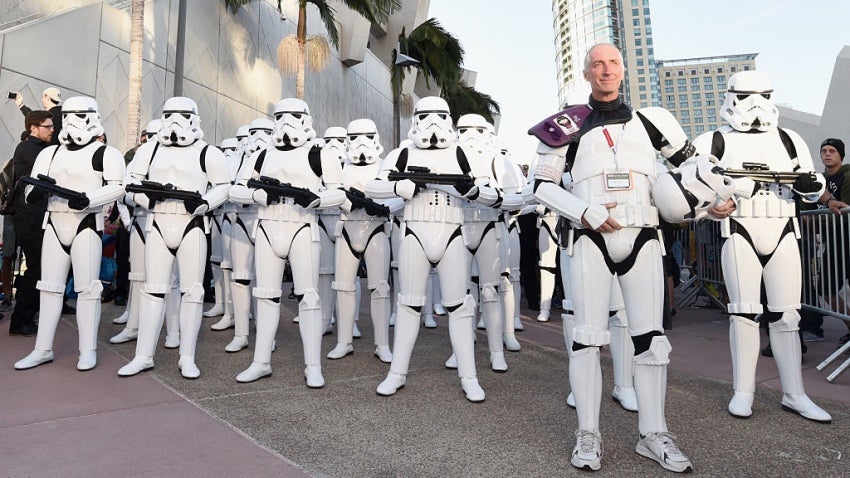 ---
Video: Junkyard flint knapping is my new favourite thing because it takes a piece of trash and recycles it into something else entirely with just a few taps (OK, more than a few taps). But watch Shawn Woods find an old bottle and then reshape it with tools that consist of an antler, a screw, and like a needle thing.
---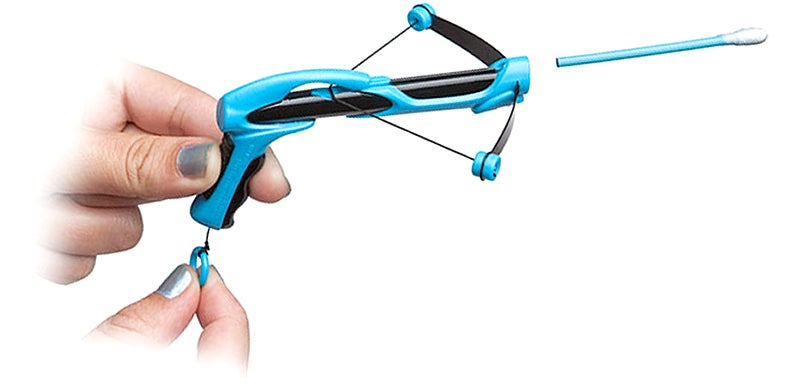 When your work requires you to be in an office and interact with other people, you owe it to your co-workers to keep up your personal hygiene. That includes ensuring you keep the insides of your ears neat and tidy, unless you want your co-workers to do it for you using a tiny cotton bud crossbow. (You don't.)
---
Video: The board game Operation is a great example of how negative feedback can also negatively affect your performance. But instead of playing in constant fear of that loud buzzing sound, when you touch the sides while playing this sadistic version of Operation, you get blasted with a paintball gun. Sounds like a lot of fun.
---
Video: Watch as the guys from Baltimore Knife and Sword make a 400-year-old Dandao sword from China using some really old techniques and machinery. It's awesome to see iron sand transformed into steel in a smelter that would be similar to the ones the Chinese used centuries ago. It's almost cooler to see a block of steel get stretched out in a rolling mill that's been used to make horseshoes for 80 years.
---
It doesn't take a genius to realise that a lot of Batman's cool weapons and gadgets would be failures in real life. Shark repellent would top the list of course, but the batarang wouldn't be far behind. That didn't stop a 23-year old gentleman in the US from recently trying.
---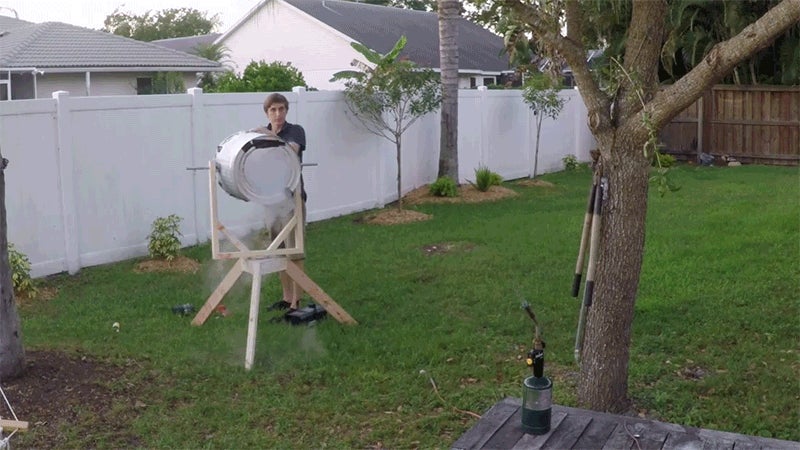 Video: Bigger is always better, but you can make anything even awesomer with the addition of fire. That's what Kevin Kohler, the Backyard Scientist, did with one of those vortex air cannon toys. He not only built one ten times larger, he also uses it to blast rings of propane gas towards an open flame to create spectacular flying rings of fire.
---
Matthew Davis' Arcus is officially the most impressive thing we've ever seen come out of a 3D printer. Sure, cheap prosthetics and replacement body parts are important uses of the technology, but this spinning rubber band blaster is what finally makes us want to put a 3D printer on our desks.
---
Loading page