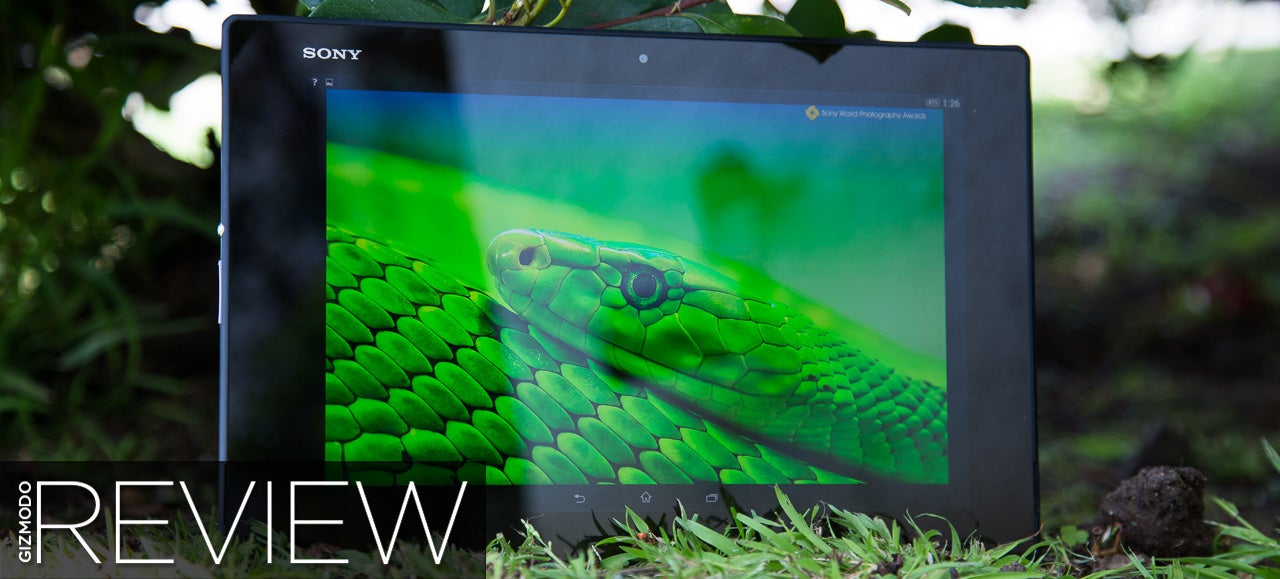 Last year, the original Xperia Z Tablet was one of our absolute favourite tablets. It was so wonderfully thin and light, plus waterproofiness? Fantastic. But the laggy software Sony put on top kind of knee-capped its potential. This year, the hardware is even better. Bordering on masterful! But some lessons Sony just refuses to learn.
---
You might not have had a use for a dedicated calculator after completing your final high school maths course, but that doesn't mean others don't. In fact, despite the rise of smartphones, companies like Casio are still churning out standalone calculators. And its latest, the fx-FD10 Pro, which is designed for outdoor-types like surveyors, seems almost indestructible.
---
Waterproof video cameras are nothing new. The explosion of the action-camera market is evidence that not only have they been around, but there's a demand for them. But while action cameras are becoming popular for their versatility in mounting, there still something to be said for class form-factor: the camcorder.
---
We've had a quite a bit of fun covering anything we could get our hands on with water-repelling magic, but the folks over at Adafruit took it a step further and risked a little electrocution. But the result — submersible circuit boards — is definitely cool enough to be worth the trouble.
---
We first heard about Rust-Oleum's liquid-repelling product, NeverWet almost two years ago. It looked absolutely magical, and now you can finally buy it — if you're in North America.
---
Every summer as you pack your bags for the beach, gear up for a festival or saddle up for a barbecue, you look at your camera and think one of two things depending on what you own: it's either too big and chunky to take, or it's too small and fragile to expect to get back. Olympus has a fix for this in the form of the TG-1 Tough camera: the perfect summer sidekick.
---
---