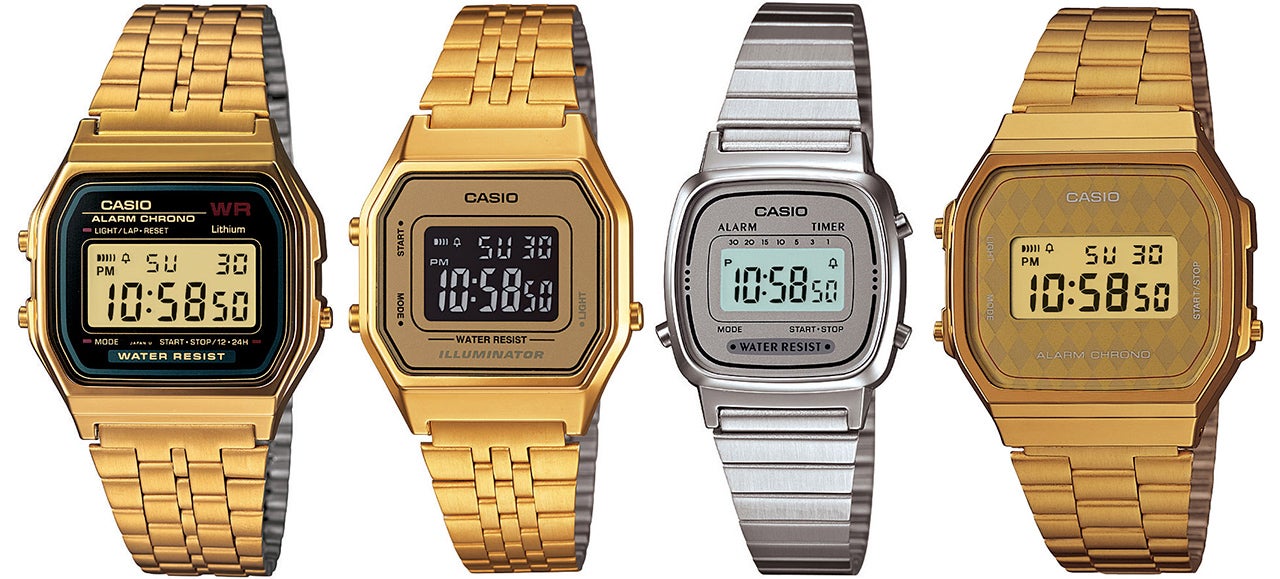 These days only people going for the ironic look would consider a gold digital watch a classy way to spruce up an outfit, but back in the 1980s they were cutting edge technology and high style. So Casio is bringing back a small collection of its swankiest designs in gold and silver for all you hipsters looking to complement your spats.
---
If there's one group that will surely embrace smartwatches, it's those who like to change their background image and the look and feel of their devices every day. But the FES Watch doesn't just let you change the watch face whenever you tire of the current design, it actually lets you change the look and style of the entire timepiece using e-ink technology.
---
The amount of meticulous detail and genius craftsmanship and microscopic precision that goes into one of these Patek Philippe Grandmaster Chime 5175R is ridiculous. Just watching the little pieces fit together is like seeing the most beautiful puzzle ever get completed. It better be, since the watch costs $US2.5 million.
---
It only took a few decades for us to realise that spending all our time in front of computers wasn't the most healthiest way to live. That's why the market is now flooded with fitness tracking wearables encouraging us to exercise. The Brite R450 sets its sights a little lower though. It encourages more achievable healthy living goals, like just occasionally going outside and seeing the sun. Can do!
---
Since early 2012, the Garmin Forerunner 910XT has been the best triathlon watch, period. Others have tried to step up, but to this date nothing has equalled its wealth of features. And now it seems Garmin has raised the bar for itself. The new Forerunner 920XT is everything the 910 was, and much more.
---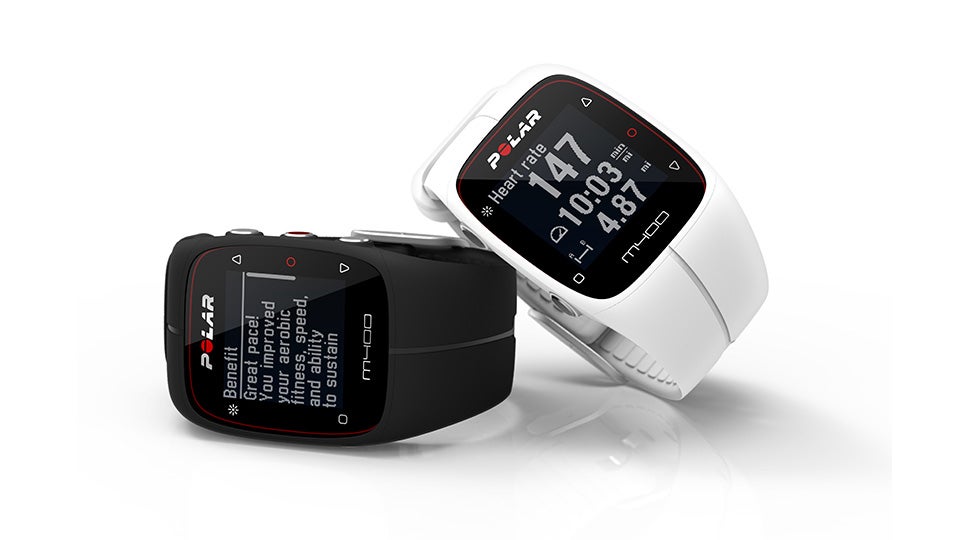 Polar has made plenty of GPS exercise watches, an activity tracker, and even a GPS watch-slash-activity tracker, but this is the first time the company has made a wearable device that looks good and won't break the bank. At $US200, we could actually see the Polar M400 ending up on some wrists.
---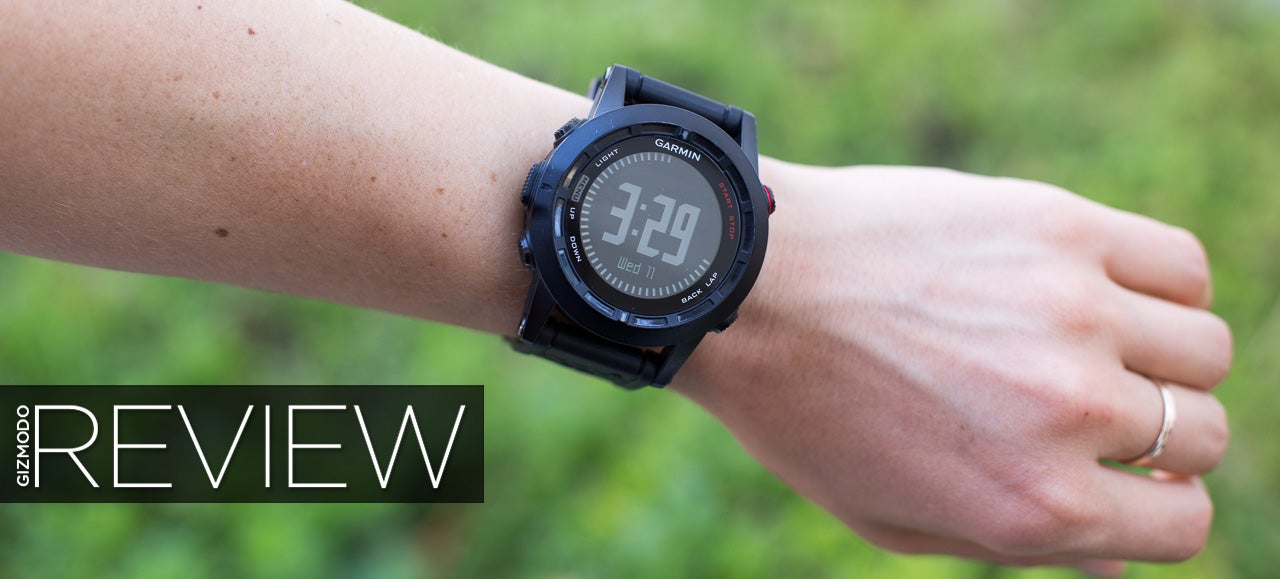 The Fenix 2 is the watch Garmin has made to appeal to active people who might end up doing… well, just about anything outdoors. It's not just for runners, just for swimmers, just for snowboarders, or just for hikers, it's for people who want a single watch to track their complete athletic lifestyle. The good news is that the Fenix 2 is truly fantastic for almost all of those things. Almost.
---
Amidst all the fist-pumping and Bono-goofing yesterday, one piece of information was conspicuously absent: The Apple Watch's battery life. What's the point of strapping a tiny computer to your body if it needs constant charging? According to Re/code, even Apple hasn't quite figured out the battery dilemma yet.
---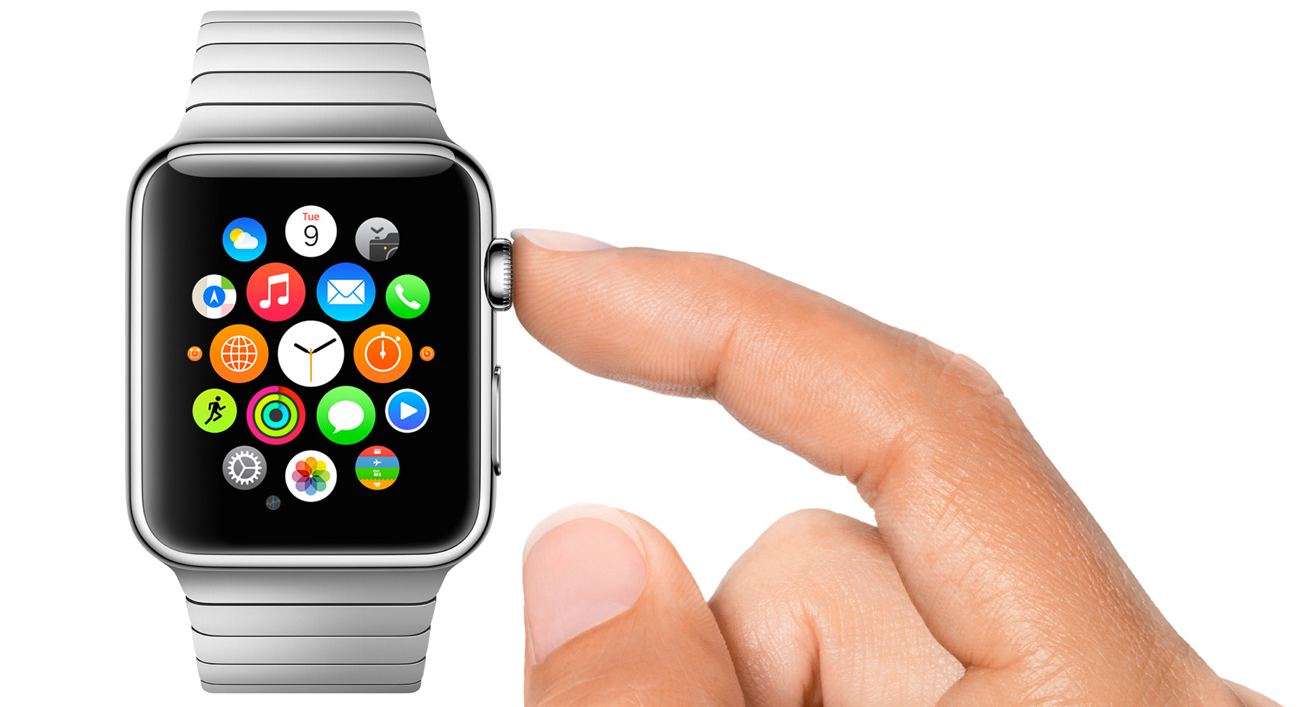 The Mac had the mouse. The iPod had the clickwheel. And the iPhone had the touchscreen. So what does the Apple Watch have? Something called the "digital crown", a tiny knob replacing the conventional crown on traditional watches, and a "Taptic engine" that helps it communicate. They didn't get the most play in today's big, Bono-packed spectacle, but they're pretty damn interesting.
---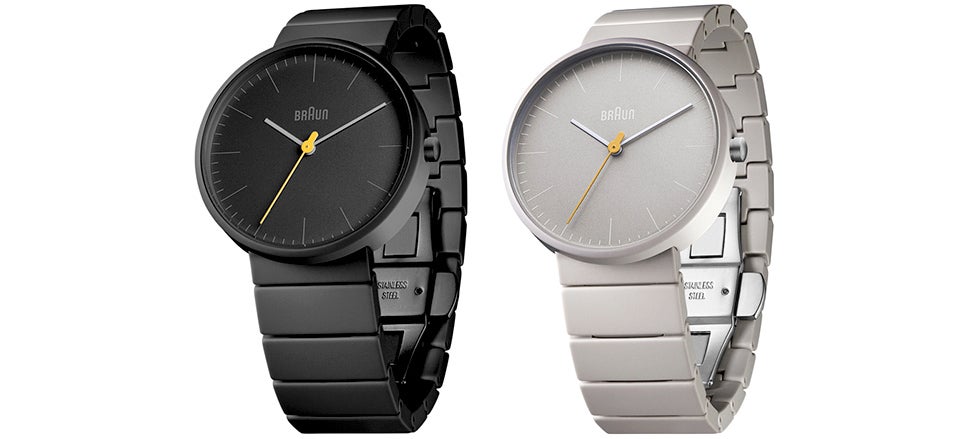 At $US440 it's not the cheapest or most functional timekeeper you can strap to your wrist, but if aesthetics are your priority when buying a watch, you're not going to find anything simpler or cleaner than one created using Dieter Rams' design philosophy.
---