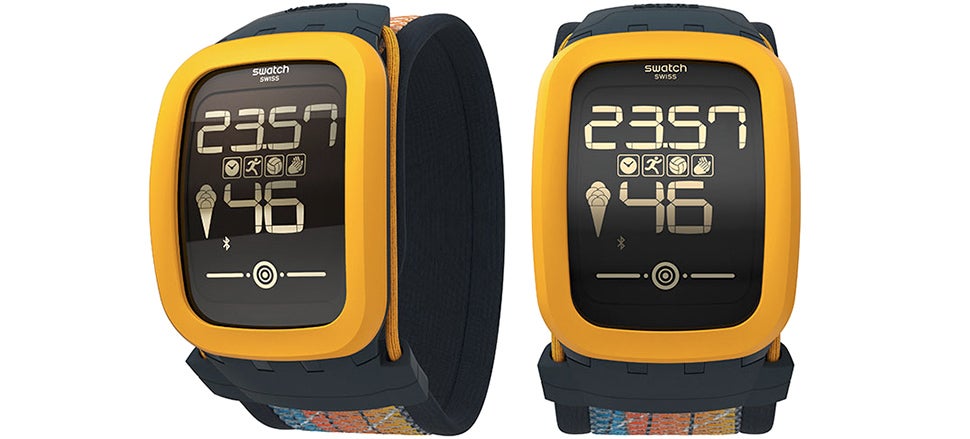 Rumours of Swatch making a smartwatch of its own were recently confirmed to Gizmodo by the company, we just don't have any idea of when it will happen. So if you're tired of waiting to strap a genuine smart Swiss watch to your wrist, Swatch has just upgraded its touchscreen Swatch Touch with the slightly smarter Swatch Touch Zero One that just might tide you over for now.
---
People want their smartwatches to be fashion statements. And some have gone to extreme measures — including one enterprising, sandpaper-equipped individual — to make them uniquely their own. Now, Motorola is making it way easier to build your own Moto 360 smartwatch — no sandpaper required.
---
Video: I don't wear a watch and I hate time and yet I'm still so very impressed with the movement of this watch by FP Journe. It's stunning and it is the most complicated watch that FP Journe makes because it's a grande sonniere watch. Which means, it's a complication that is able to audibly chime out the time.
---
After reports of their demise at the hands of smartphones were greatly exaggerated, watches are becoming more and more popular again, especially as they start to gain smarter functionality. That goes for pocket watches too, with the Tissot Pocket Touch gaining an LCD display, a touchscreen interface, and a host of environmental sensors.
---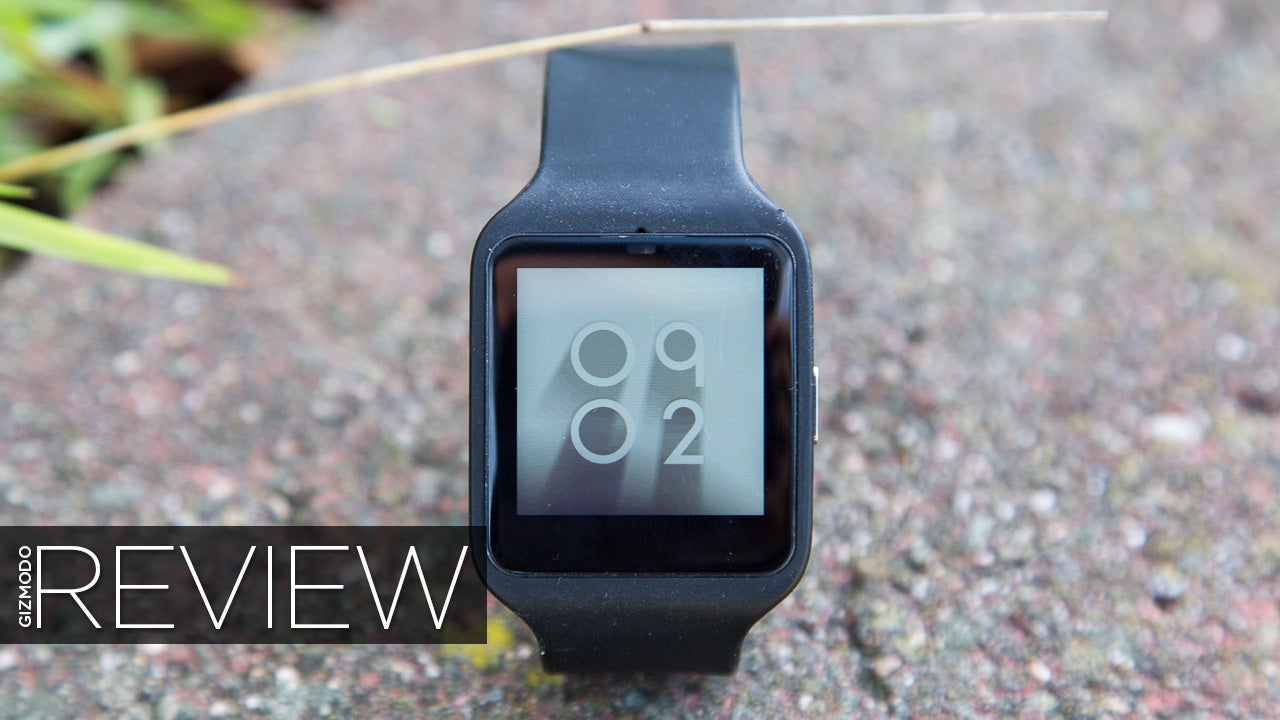 Sony's been trying the smartwatch thing for years, but the original SmartWatch and the SmartWatch 2 both…what's the word I'm looking for here? Sucked? Yeah. But the SmartWatch 3 has solid performance and two nifty features you won't find on any other Android Wear. It's the first with built-in GPS and a screen you can read without backlighting.
---
I've been keen on smartwatches pretty much since day one. I get a lot of emails, texts and assorted notifications, most of them garbage but some vitally important. Having a glancable screen on my wrist makes life infinitely easier. But smartwatches have come a long way since they showed up a few years ago. Which watches are best at keeping me from pulling out my phone? I decided to find out.
---
When I started college, my family bought me a Mondaine Swiss Railway watch based on actual Swiss Railway clocks. I loved it. How could you beat a classic? Now, a new addition to the MoMA Design Store from Uniform Wares has shown me the way — in the form of a timepiece designed to look like Bauhaus-inspired wall clocks from British factories.
---
Good things — or sometimes better things — come to those who wait. And if the designs of the first round of Swatch's innovative Sistem51 didn't ring your bell, the Swiss watchmaker has just announced five new designs that will be arriving soon, including versions with more classic and cleaner watch faces.
---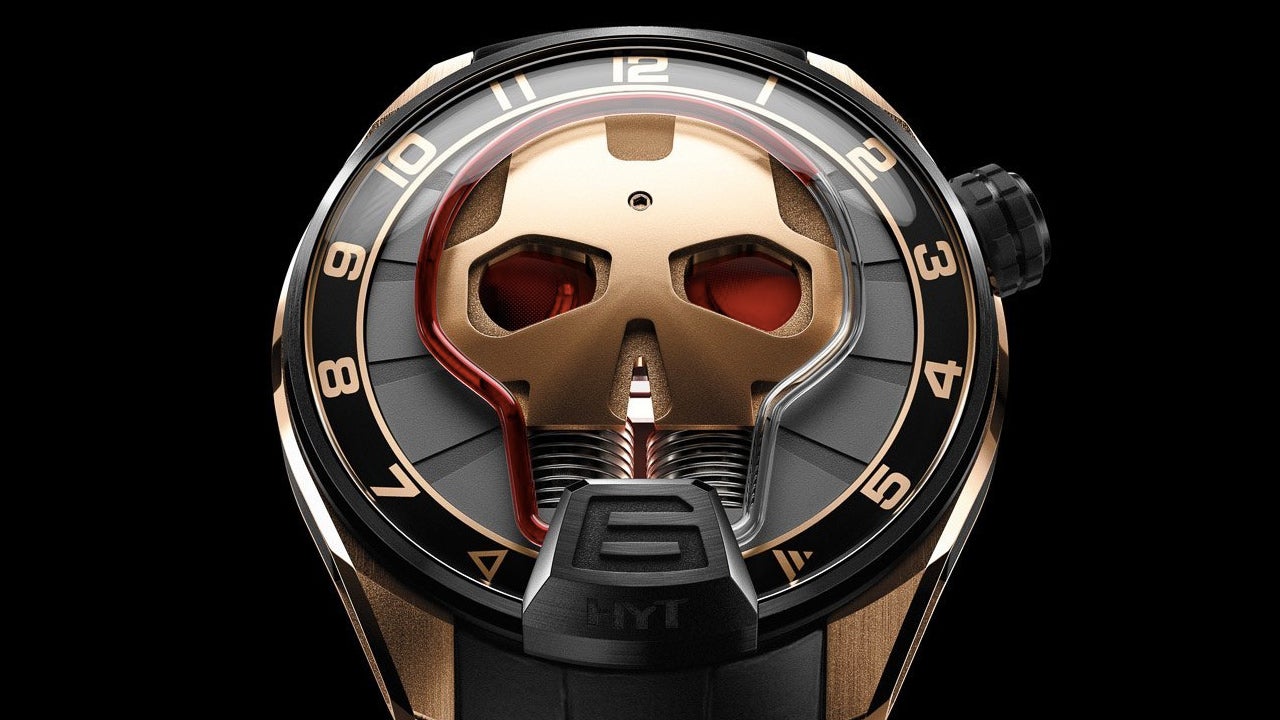 HYT Watches has made a name for itself in the horological world with timepieces that use fluids pumped through bellows and tubes to display the time. And while its new Skull watch is just a fun variation on its older HYT H1 and H2, superheroes and super-villains alike will no doubt be clambering to strap one to their wrists.
---
When you're spending just shy of $55,000 on a watch (or $60,000 if you prefer the look of white gold) you're going to want something that catches people's eyes so they know just how affluent you are. And as Back to the Future 2 proved, nothing grabs someone's attention like a hologram floating in mid-air. Or, in this case, just above your watch.
---