I've been keen on smartwatches pretty much since day one. I get a lot of emails, texts and assorted notifications, most of them garbage but some vitally important. Having a glancable screen on my wrist makes life infinitely easier. But smartwatches have come a long way since they showed up a few years ago. Which watches are best at keeping me from pulling out my phone? I decided to find out.
---
A month after the E-Ink FES concept watch got people excited about an innovative wearable that didn't care if it wasn't particularly smart, rumours that Sony was working on a similar e-ink timepiece started to swirl. But according to the Wall Street Journal, Sony was behind the FES watch concept all along, and it's just one of a few concepts the electronics giant has been working on for future wearables.
---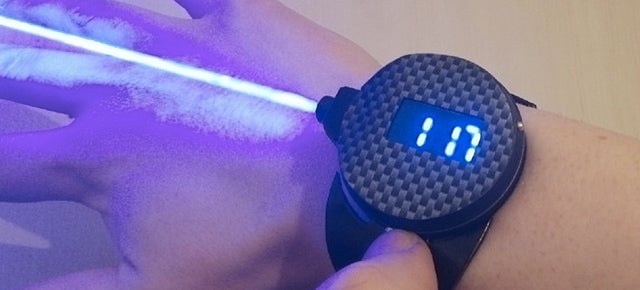 Thanks to some clever special effects, the gadgets that Q creates for James Bond and other MI6 agents are often well ahead of their time. So much so that it's only now, more than 31 years after Never Say Never Again hit theatres, that we finally have a wristwatch with a built-in laser powerful enough to do some damage.
---
You can cross a smartwatch off your wish list this holiday season now that ThinkGeek has revealed this utterly amazing compact Flux Capacitor Watch that really fluxes. The red LED readout on the bottom shows the current date, while the flashing LEDs on the flux capacitor do indicate the time, although deciphering it will take some practice, according to the folks at ThinkGeek.
---
If you're a fan of obscure and hard-to-read watch faces, you've just found another addition to your collection. The sleek $US180 Ora Unica is all black save for a couple of white squiggles on the watch's face. It might seem like a non-functional fashion accessory, but if you look closely you'll see those seemingly random scribbles actually do display the time.
---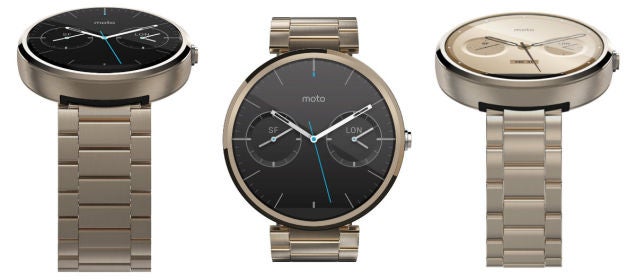 ---