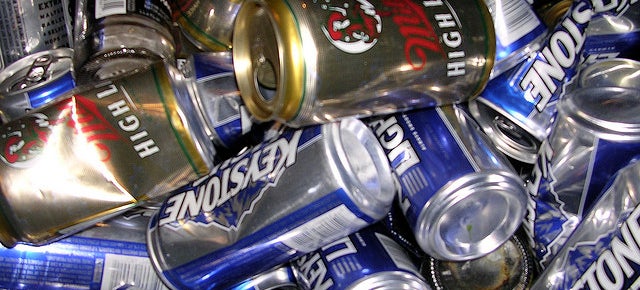 ---
While many people think countries like Norway are leading the way with recycling programs, an ambitious new idea in Venezuela takes things to a whole new level. The country has announced that it will start recycling abandoned cars, motorcycles and bikes in order to build houses from their raw materials.
---
There are plenty of ways to deal with chemical waste, like shipping it across the ocean. Or, you could use plasma gasification — a Back to the Future-style process that "recreates the conditions inside a volcano" to incinerate waste. One byproduct of the process? A glassy synthetic obsidian.
---
The U.S. had a pretty toxic and deadly week in landscape reads. We learn how, remarkably, tourist poop is flown by helicopter out of national parks, how Silicon Valley exports toxic waste all over the country, how poison lurks in old televisions, and how the land can just fall away in the form of Washington's deadly mudslide.
---
Among the things I found mortifying about my parents when I was a teenager was their habit of leaving buckets of pee in the bathroom. Instead of flushing all that phosphorous- and nitrogen-rich urine down the toilet, they saved it for our backyard vegetable garden. Pee as fertiliser has since — contrary to everything my teenage self wanted to believe — become a hip idea among some eco-minded backyard farmers.
---
As of last month, New York City's Sunset Park waterfront is home to the largest commingle recycling facility in the US. After its inaugural run on opening day, the facility shut down for some final tweaks and testing before it opens full time. During this period of maintenance, Gizmodo visited the new facility for a private tour of the process that materials go through in the new location.
---