Loading page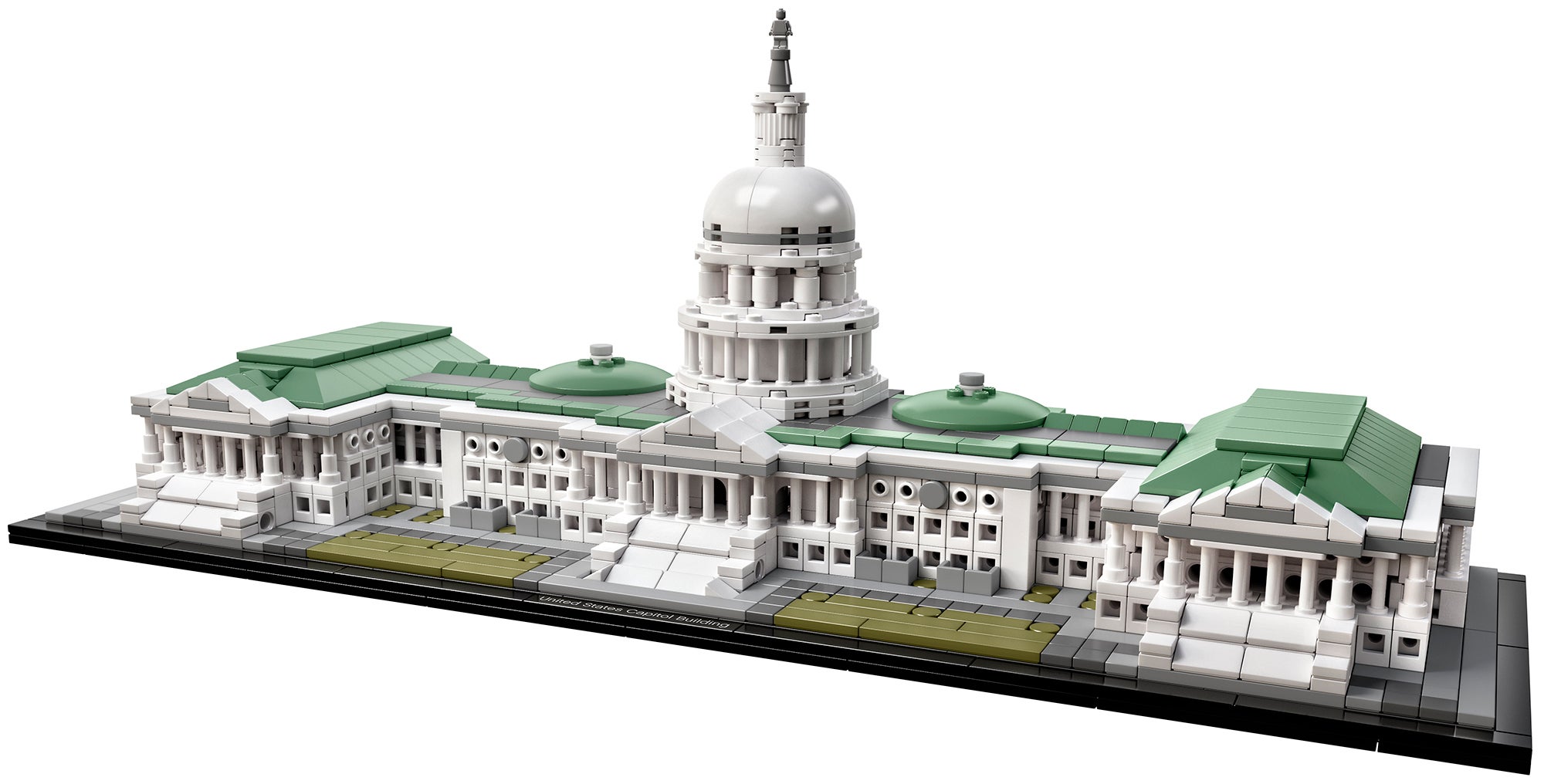 Almost every building in Washington DC is iconic and recognisable in its own way. But no structure in the city, or the country, serves as a more iconic symbol of America than the US Capitol building, with its soaring dome and imposing structure… one that's now slightly less imposing as LEGO's newest Architecture set.
---
The US Secret Service hasn't been doing an awesome job guarding the White House lately, so Joseph Clancy, its director, plans to ask the House Appropriations Committee for $US8 million so that the US President's guard can build a replica White House on the Secret Service training grounds in southern Maryland.
---
Don't worry about the UFOs flying over the US capital. At least, don't worry too much. The blinking lights that zipped across DC's skies between 1am and 4am recently were drones flown by the Secret Service. The US President's guard is testing these small aircraft to figure out ways to knock them out of the sky.
---
Over in the US, they've now floated the first of two football field-sized blimps that will serve as a missile shield for the capital, Washington DC. The tethered, helium-filled aerostat is equipped with anti-missile and anti-drone radar to protect the capital from attacks. It also looks like a cartoon.
---
There's no better way to get peoples' attention than by calling a national landmark "a completely overblown toilet". That's how the Danish architect Bjarke Ingels put it last year, describing part of the Smithsonian campus at the southern end of the mall. Today, the architect revealed his plan to fix the area.
---
Now that we know it was an 20cm steel pipe that brought the world's largest-diameter tunnelling machine to a halt up in Seattle, we can no longer fantasise about Bertha unearthing a five-storey-tall buried locomotive. But we can look at something almost as fascinating: The other giant holes that are currently being churned through the bedrock below our cities.
---
Loading page