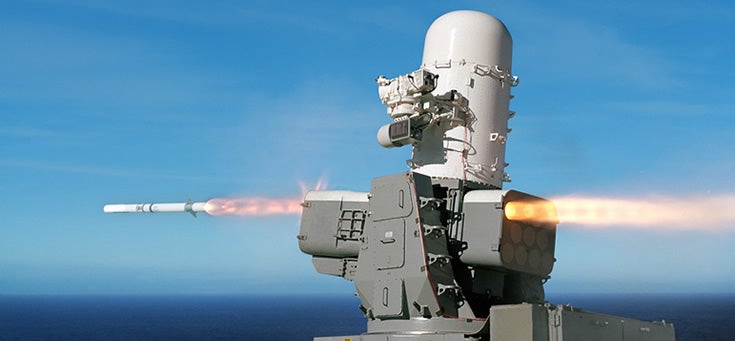 Shockingly, there are some instances where the US Navy's Phalanx Close-In Weapons System's (CIWS) red hot wall of 20mm tungsten isn't enough to neutralise incoming threats — like against fast moving anti-ship cruise missiles. For times like those, America's Navy relies on the Phalanx's bigger, badder, rocket-propelled brother: the SeaRAM.
---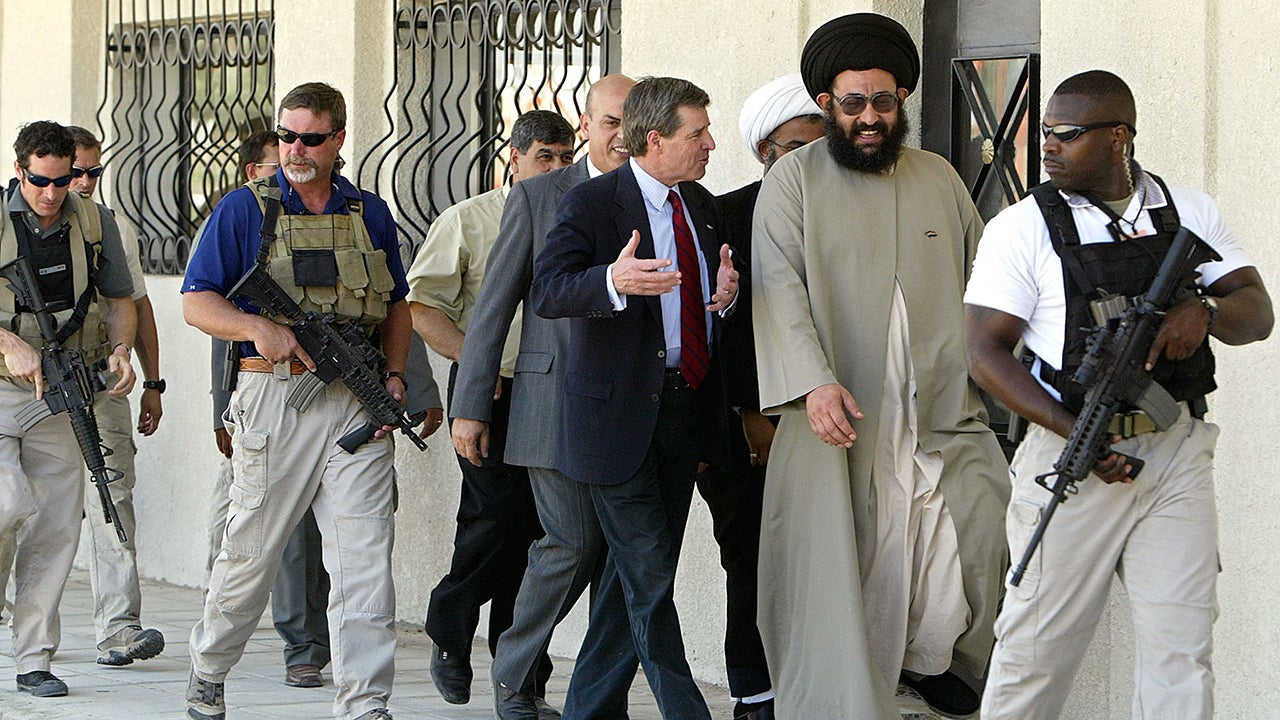 ---
America's isn't the only military to rely on heavy-lift transport vessels, the unusual class of utility ship that helped ferry the crippled USS Cole home for repairs. Russia has just released a series of photos documenting the slow return trip to the Zvezdochka shipyard for a pair of its Akula II-class submarines, the Bratsk and the Samara.
---
What's more impressive than sharks with laser beams? Dolphins with nuclear missiles. And that's the newest member of Israel's navy. A Dolphin-class submarine, anyway.
---
Nothing jumpstarts technological development like a good war. WWII gave us UAVs, WWI introduced tanks, and the French-Indian War produced a unique gun battery — more cannon flotilla than warship — the radeau.
---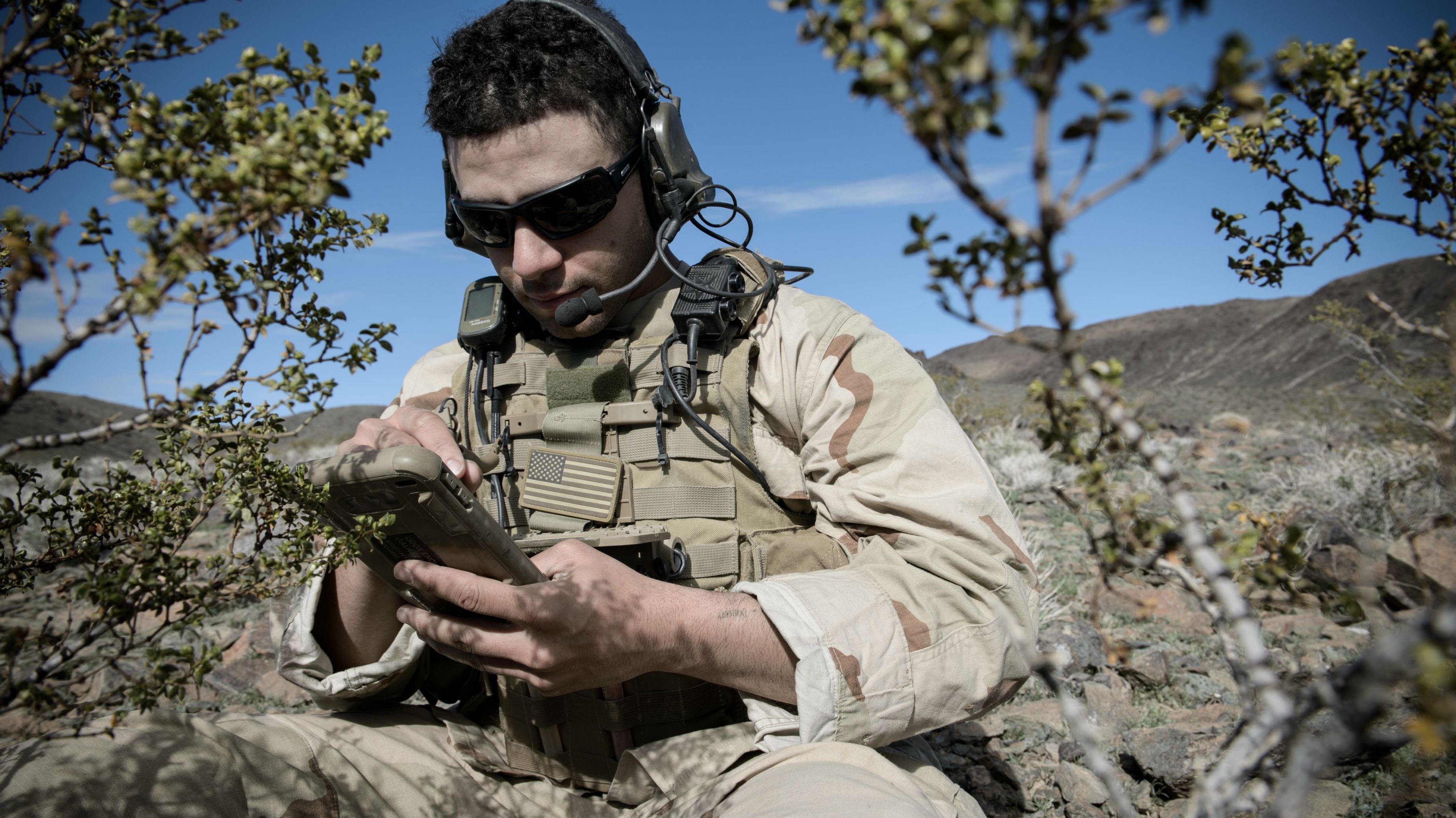 The average pedestrian walks around with more sophisticated navigation and communication technology in his pocket than soldiers have on the battlefield. That's why the military is working hard on developing a battle-ready smartphone that would bring our troops up to speed. According to the soldiers who've tested the Pentagon's prototypes, the tech can't come soon enough.
---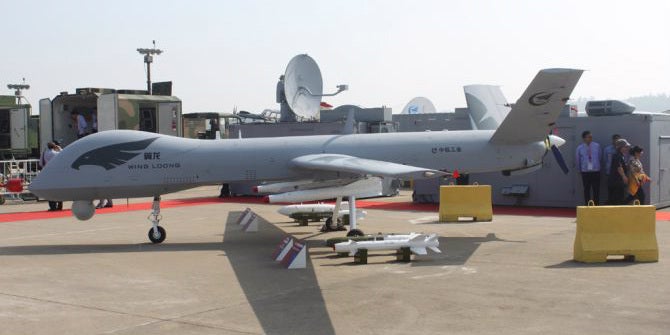 ---
Briefly: The US Air Force and its allies have been regularly dropping humanitarian aid packages in support of towns and communities besieged by ISIS. On August 31, a USAF photographer captured this stunning image of Capt. Erica Stooksbury, of the the 816th Expeditionary Airlift Squadron, prepping her C-17 Globemaster for a relief mission over Amirli, Iraq.
---
Roman ruins. Byzantine villages. Umayyad architecture. The relics of the Hittites, Assyrians, Arabs, Mongols, Mamelukes and Ottomans. Syria has some of the most remarkable cultural history in the world — and now, National Geographic reports that Syrians are using archaeological first aid to save it.
---