Loading page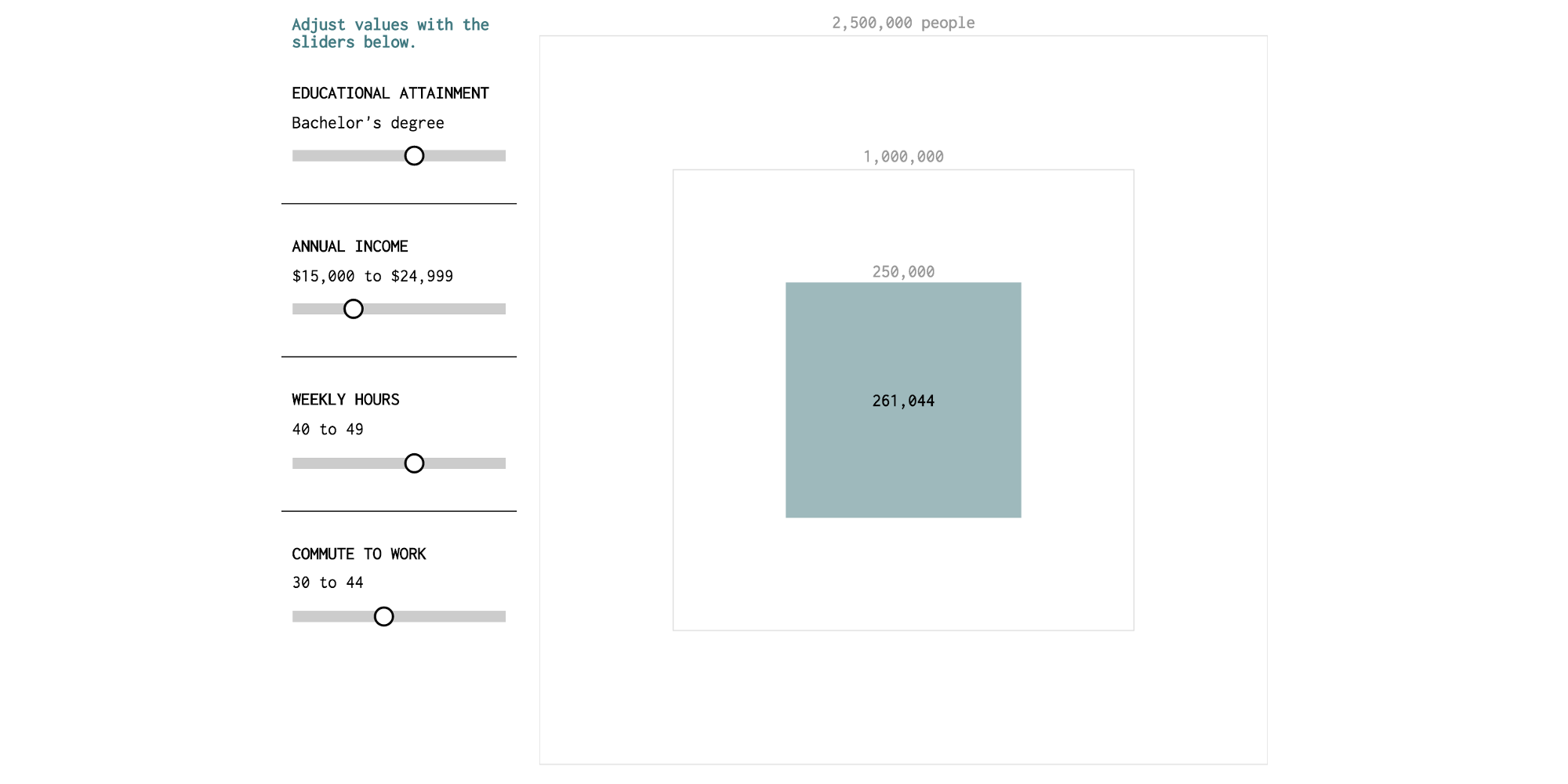 In theory, the US is a land of opportunity, where success isn't constrained by background or education — but the reality is a rather different. This visualisation digs into that a little, allowing you to see how many people have the same education, income, work hours, and commute as you do.
---
The nuclear bomb, that devastatingly powerful world killer of a weapon, has been around for 70 years. The first nuclear bomb — Trinity — was detonated in a test in New Mexico in 1945, a month later the US Army dropped nukes on Hiroshima and Nagasaki and the world was never the same. Here's an interesting visualisation that shows every nuclear bomb that's been detonated on our planet.
---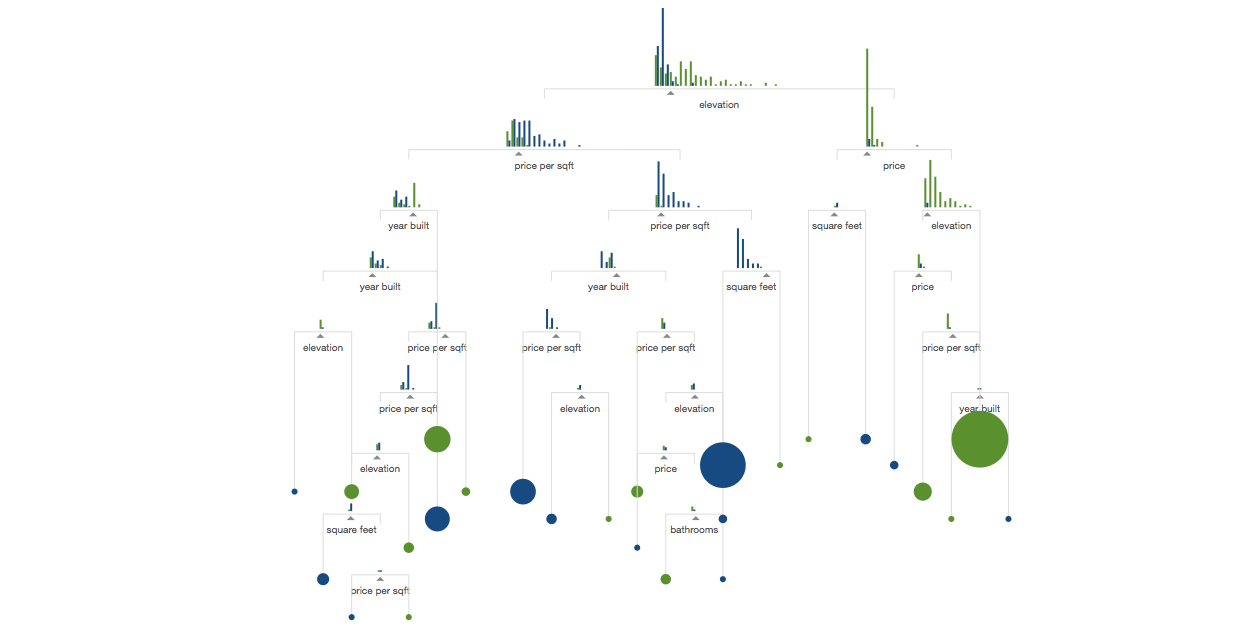 ---
Here's a way to explore Wikipedia that's unlike any other you've done before: as its own galaxy. Created by Owen Cornec, each star in the galaxy is a different Wikipedia article and a cluster of stars together would be related Wikipedia articles. It's like taking the idea of exploring space to the expansive rabbit hole that's Wikipedia.
---
In France, they know how to relax: On public holidays, virtually all city dwellers flee the urban environment to hit the beach and countryside. And this analysis of mobile phone location shows that in quantified, data-driven form.
--- Ever wondered if Star Wars and Orgazmo were linked? Or whether E.T. and Dogma were connected? Well ponder no longer, because that's exactly what Culturegraphy does
---
Loading page