Video: Present kids with old tech and see how they react — it's an old trick we've seen YouTubed to death. But just when you thought there was nothing left to squeeze out of it, the gag done got Clickholed. See kids react to a Boombox (with a recording of their parents fighting). Just watch. It's perfect.
---
The Power Glove was the quirkiest little peripheral ever devised for the Nintendo Entertainment System. Although if found only limited use on that platform, modern day tinkers with access to cheap and simple microcontrollers can now turn these 25-year-old video game artifacts into futuristic wearables.
---
Musician and YouTuber Kutiman is a mashup master of sorts. However, he doesn't deal with the common music fodder that most Frankenstein-type musicians use. Instead of stitching together popular verses and choruses from mainstream music, Kutiman pulls from an entirely different source — amateur YouTube videos.
---
Los Angeles's swiftly mutating downtown district is usually viewed at street level. Now, thanks to filmmaker Ian Wood, we get a top-down perspective of the city's transformation in this gorgeous video, which he shot with a lightweight remote-controlled quadcopter and camera system. 20 stories up, there's change afoot as well.
---
Your friendly local librarian hasn't been replaced by technology just yet, but that doesn't mean the library itself hasn't benefited from a few modern upgrades. Wrangling special-order books and DVDs between the New York Public Libary's 150 branches is a daunting task, but it's actually made surprisingly efficient with the laser scanning machines at its Queen's sorting facility.
---
---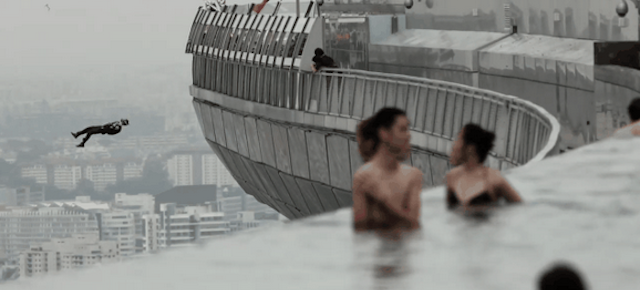 ---
Video: It takes a special breed of traveller to own a VW Vanagon. These quirky people-movers are far from the most luxurious whips on the road but they always seem to arrive at the most scenic of destinations. Or the garage. Because these things break down — a lot.
---
Before confronting great adversity, your favourite film hero has to prepare him or herself mentally, physically, and with massive weaponry. That's the delightfully simple premise of this supercut, which collects some of the best gearing up moments from film.
---