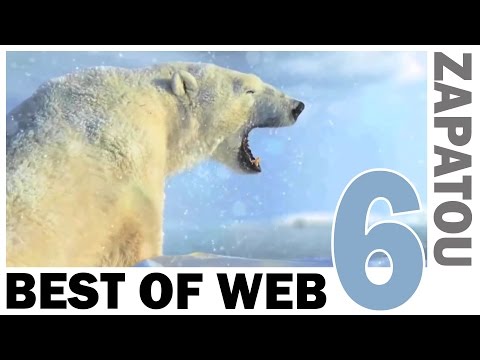 The end of the year is here, and hopefully you did something awesome in 2013. If you didn't, that's OK, because you have a brand new year ahead of you to do something memorable.
---
Surprise! Humans spent a lot of time watching YouTube in 2013. And that time wasn't spread equally among all videos. Nay, some videos got more than their fair share of eyeballs. Here are Australia's most popular YouTube videos (and music videos) of 2013, for your viewing pleasure.
---
Everything from ads to porn is getting the 4K treatment lately, and now Netflix is experimenting with it too. This week the company posted six 4K videos at various frames per second rates to test their streaming performance. They're all standard Netflix stock footage called "El Fuente."
---
Ever read the comments on a popular YouTube video? There is no faster way to strip yourself of faith in humanity. It's a cesspool. And this is coming from someone who writes for the Gawker network. We know a little something about rowdy comments sections. YouTube's is worse, but it's finally about to smarten up.
---
The internet is a constant popularity contest, and everyone is trying to collect followers, friends, shares, likes, hearts, views, +1s etc. You know the soul crushing drill. But YouTube wants to change the conversation. They've lowered the bar so you only need 100 or more subscribers to be able to live stream.
---
I understand that when you take a picture or video with your phone, it makes a lot of sense to hold your phone upright. It's more comfortable! It's totally natural! Although Instagram has helped fix portrait mode pictures by squaring them off, we still haven't solved the portrait video problem. It's awful to watch videos like that. Everyone who does it is just a bunch of scrubs.
---
The rarefied history of video art is foreign to all but a niche group of academics and art-world types. When artists first got their hands on portable video equipment in the late '60s, they made incredibly odd things. Most of those things remained in academic obscurity — until, of course, internet video hosting exploded. Now, the strange history of video art is at your fingertips.
---
You can now share videos on Instagram. That means alongside your beautiful, emotive photos, there will be beautiful, emotive moving images. Right? Not so fast. While the Facebook-owned company has introduced a set of unique features to challenge the likes of Vine, there are a few reasons why Instagram might find that the inclusion of video might disturb its seductive appeal.
---