Loading page
Video: South Park is unabashedly vulgar. The language can be crude and the action is sometimes, um, a little much — but the comedy is biting, the issues are relevant and it's done so much to change what television looks and sounds like today. Kaptain Kristian dives into how the language of a cartoon could affect reality and the concept of censorship in this fun look into the history of South Park.
---
Video: Maybe it's just that Johnny Cash's "Hurt" cover can make anything seem fantastically maudlin and filled with pathos, but mixing the worlds of the X-Men cartoon and the grim world of Logan really shouldn't work. And yet, it totally does. It so, so does.
---
Video: Today, Microsoft devices chief Panos Panay spent nearly an hour extolling the virtues of his company's Surface products, including the gorgeous new Surface Studio. No joke, Panos loves these things. This is unhealthy love.
---
We would totally watch this movie. And it would not matter to us whether it was because Tom Hanks' original movie character Allen Bauer has fallen for Channing Tatum's new mer-person because he is so beautiful or because he's left his first aquatic romantic partner, Madison, as a result of finding out he never loved her — only her fin.
---
Microsoft showed off its new Surface Studio all-in-one today. More than just an iMac rip-off, the Surface Studio is focused squarely at artists and creative professionals.
---
Video: We can't read any of the text in this trailer, though presumably it's the set-up for director Svyatoslav Podgayevskiy's The Bride. But who needs words when the images are so freakin' terrifying? Clearly, a white-gowned spirit who's been in the grave for a century or so has risen to be the ultimate Bridezilla.
---
Video: Short film The Bridge Partner is based on a story by Peter S. Beagle, but it's not the kind of fantasy usually associated with The Last Unicorn author. Instead, it's a psychological horror thriller about a timid woman (Beth Grant) whose glamorous new bridge partner (Sharon Lawrence) is… perhaps… pure evil.
---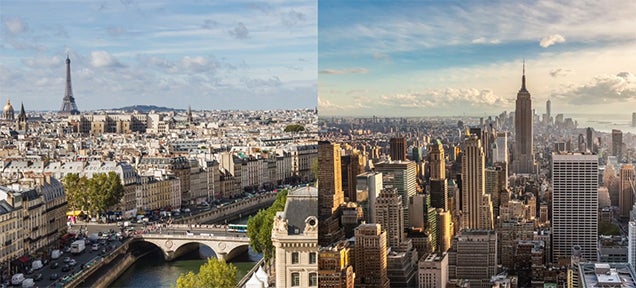 European cities like Paris are much, much older than American cities like New York, and that age difference has led to many interesting differences in the layout of each city. For example, the wealthy population of America often live in suburbs away from the city while in Europe, the rich live inside the city. Why is that?
---
Loading page