Loading page
Video: Here's a thought exercise that starts getting kind of gross the deeper you dive into it: What if the entire world's population lived in one city? What would that city look like? How big would the city be? Or how small can you pack it? Is it even possible? RealLifeLore says that you can fit 7.4 billion people into a city as big as Palestine. Which is, like, basically a bit bigger than Brisbane.
---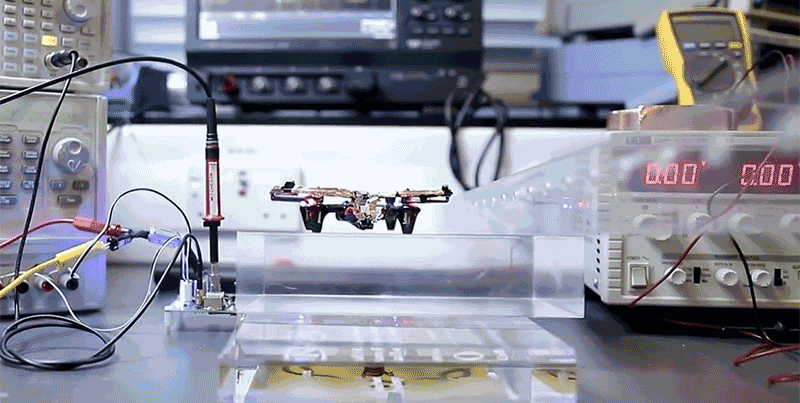 ---
Video: There are a lot of logistical problems that pop up when you build a 181m structure like the Three Gorges Dam in China's Hubei province. For example, how do ships navigate the sudden extreme difference in water heights on either side of the dam? That's an easy one. You just build the world's largest elevator capable of lifting 3 million kilograms of boat and water.
---
Video: Tasked with finding a planet capable of sustaining life, a pair of robots ramble around unexplored terrain, conducting experiments. All is routine on their latest sojourn in Planet Unknown… until their environment takes an unexpected turn. Good thing they have each other to see the mission through.
---
Video: It's been three meth-less years since Breaking Bad ended. That's way too damn long without the good stuff of Heisenberg. So to celebrate the three-year anniversary of the show, Nerdwriter decided to take a closer look at its best episode: Ozymandias, the third to last episode in the series where everything Walter White worked for came to an end.
---
Video: Ash vs Evil Dead returns to Stan on October 3, and we're so excited we're willing to forgive that this promo taps a fairly tired concept by patterning itself after an episode of MTV's Cribs. That said… when was the last time Cribs zoomed in on a chainsaw? Grab a cold, in-jokey can of Shemps and enjoy.
---
Video: In Marvel's featurette on the visual effects that make Ghost Rider's flaming skull, even Gabriel Luna seems aware of how hilarious this looks. On the other hand, it's a practical effect that flickers just like real flames would, and reflects off the jacket properly. Being Ghost Rider isn't all glamour, apparently.
---
Loading page