Loading page

There was a time when playing video games with your friends meant visiting your local arcade and crowding around a Pac-Man or Galaga machine. Those days are long gone, but for ¥2759 ($35) a pop, you can relive some of that nostalgia and build your own tiny arcade with these highly-detailed miniature replicas.
---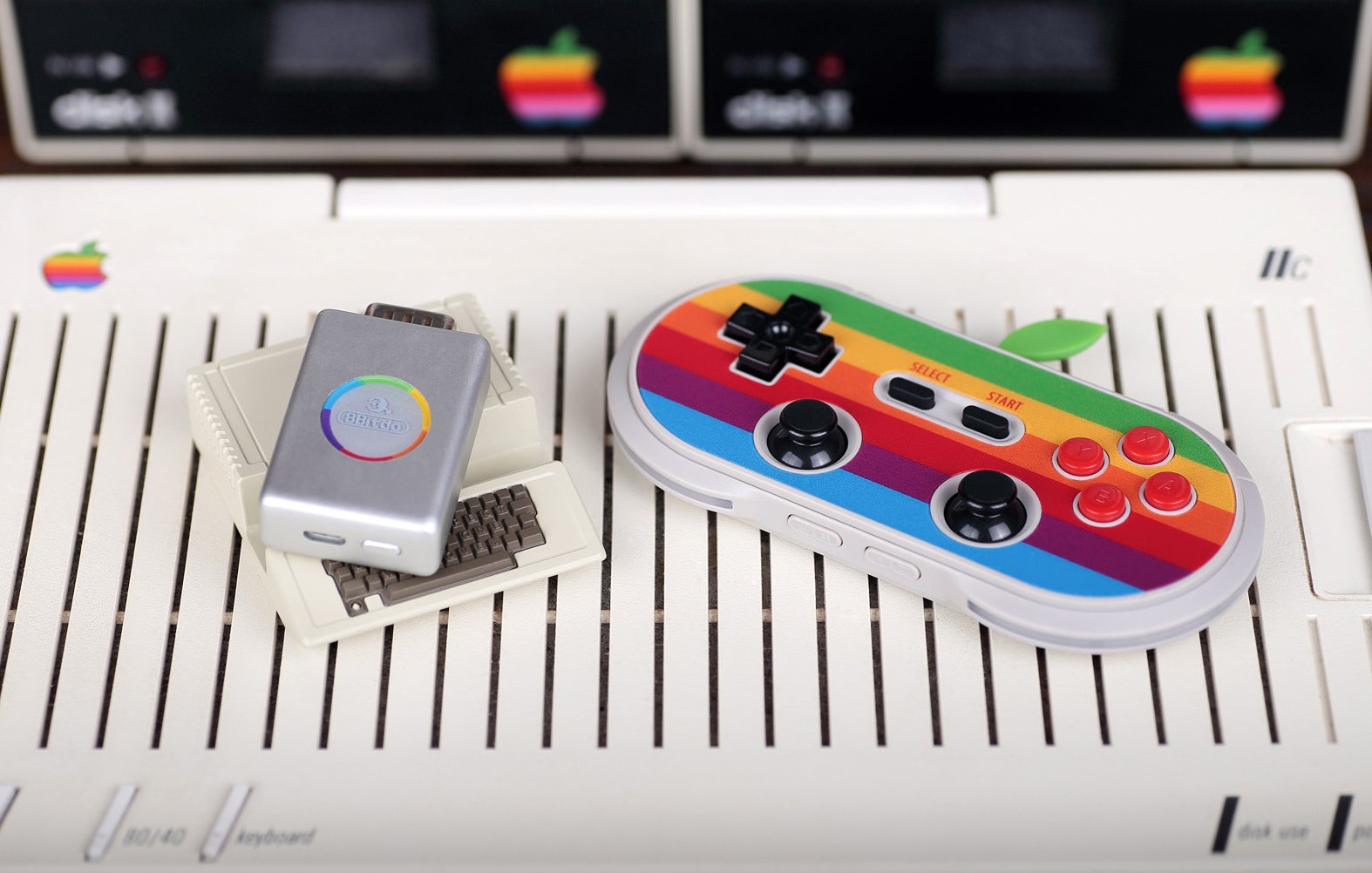 To date, Analogue has released adaptors allowing nostalgic gamers to use modern wireless controllers on both their classic NES and Super Nintendo consoles. But the company, working with 8Bitdo, is turning the clock back even further with a new wireless adaptor for the 40-year-old Apple II and IIc computers.
---
June brought us the wonderful news that LEGO Dimensions — the video game that gives you the perfect excuse to buy more LEGO sets — would be massively expanding with pop culture franchises spanning the past few decades. In the preview we got glimpses of The Goonies, the A-Team, even ET, but we're finally now getting our first look at Knight Rider.
---
Video game characters have it easy: they never have to change clothes. Whether they're saving the world or just catching Pokemon, our heroes — Master Chief, Link, Mario, Samus Aran — are always wearing the same damn thing. But their outfits aren't always cheap. Master Chief's get up can cost over a 100 million dollars. Even Link's elf get up rings up over a thousand bucks. Not everybody can just wear a tie and eat bananas like Donkey Kong.
---
We all know the drill. There are three kinds of movies for kids: 1) Ones that are for adults, just as much as kids (Pixar and so on), 2) Ones that adults can get some enjoyment out of, 3) Ones that kids like, but adults will claw their faces off. Ratchet & Clank belongs to the second group, and it's perfectly fine.
---
Video: It is a crying shame that we probably won't see another entry in the Marvel vs Capcom fighting game series for quite some time. But while we dream of that, at least this clever edit of footage from Captain America: Civil War can let us ponder what might have been.
---
Star Trek's ideals don't sit all that well with your average video game. Trek's idealistic view of the future mostly dealt with conflict through discussion rather than liberal phaser blasts to the face, and video games are usually the other way around. That's why a first-person shooter in the Star Trek universe should never have worked. Until it did.
---
Loading page