As regular readers may have noticed, our sites experienced a few glitches this week due to an internet monkey going bananas and throwing poop into one of our servers (probably). Rather than sit on their butts and twiddle their thumbs, the editors of Lifehacker, Gizmodo and Kotaku decided to live stream an "outcast" where they talked about everything from the pros and cons of standing desks to the best video game of the year. If you missed the original broadcast, you can watch the entire video below. [Warning: Contains occasional swearing and references to bodily fluids.]
---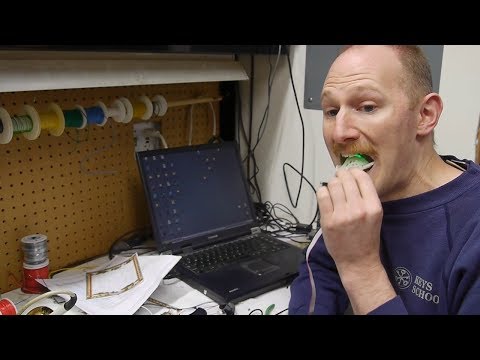 With Steam Boxes looming large in the future, game-peddlers-cum-hardware-makers over at Valve have been experimenting with some new ways to control your PC. Yeah, there's the weird joystick-less Steam Controller, but Valve designer Ben Krasnow has some even weirder stuff: a tongue mouse and a butt controller.
---
---
When I was little, I was a huge Sega fanboy. Sure Mario is great and all, but Sonic was where it was at. Looking back, I'm not sure the gameplay holds up that well but you can't deny there were some great tunes. And this is one of them, and even better on floppies.
---
Commercially successful video game consoles — your Game Boys and your Playstations — are iconic pieces of product design. But they're only part of the story. There are dozens of other machines that either didn't catch on or failed miserably — and Evan Amos has devoted himself to cataloging them all.
---
Last week, we were given a hands-on demonstration of some of the video games that will be launching alongside the Xbox One including Forza Motorsport 5, Dead Rising 3 and Killer Instinct. If you're still sitting on the fence about whether to buy the console at launch, these are the games that will make you jump one way or the other…
---
Valve made a big splash on Monday when it announced SteamOS, its own gaming-flavoured Linux operating system, but SteamOS was just one announcement in a trio. The second one's here and, yes, it's a Steam Box.
---