If you've been playing video games since the original NES landed over 30 years ago, your tastes have probably refined over the years. So why muck up your living room coffee table with plastic controller monstrosities when this gorgeous walnut and aluminium alternative perfectly complements all your furniture?
---
It's a story as old as time, two guys fight over a girl for her love. Only it's been remixed with hilarity and ridiculousness as the two dudes karate fight on the ground in an epic stop-motion video that makes it look like a 2D video game like Street Fighter. The battle goes on and on so creatively all over the park that you can't help but giggle.
---
Computers are besting us at everything these days, including our beloved childhood video games. MarI/O, built by programmer Seth Bling, may be 25 years late to Super Mario World, but the bot caught itself up to speed rather fast, thanks to artificial neural networks that evolve in hours rather than millions of years.
---
Project Morpheus is an upcoming virtual reality headset for the PlayStation 4. Like the Oculus Rift and SteamVR, it transports the player inside the game world with every head movement faithfully recreated onscreen. At E3 2015, we tried out a haunted house game called The Kitchen that takes its cues from grueling survival horror movies like The Evil Dead. It was hands down the most disturbing gaming experience of my life. It also convinced me that virtual reality is the future of home entertainment.
---
At yesterday's E3 conference, Sony announced that Yu Suzuki would be launching a Kickstarter campaign to fund Shenmue III, one of the most sought after video games in the history of the medium. At the time, we joked that it would probably reach its goal in around five seconds. Well, it turns out we weren't that far off the mark — in a mere eight hours, the project has rocketed past its target to set a new Kickstarter record. Blimey.
---
Video: Jurassic World is coming out this weekend and just by existing, it's already better than The Lost World and *whispers* Jurassic Park 3. But there is no way in hell that it can ever top the original Jurassic Park. Hell, I know this 8-bit video game version of Jurassic Park is better than all the movies that followed it and I haven't even seen the new one yet.
---
It's impossible to count how many artists, designers, and Nintendo fans have been inspired by Shigeru Miyamoto's work, but you can add the folks at Mr Jones Watches to that list. Their latest timepiece is this Super Mario Bros-inspired creation featuring the landscape of the original NES game.
---
The music video for Opiuo's song Quack Fat uses 240 audio cassettes, 1700m of video tape, 108 floppy discs and one Walkman to make an awesome stop motion animation that brings back memories of nostalgic technology and old video games like Space Invaders and Pong. The song is fun and catchy too.
---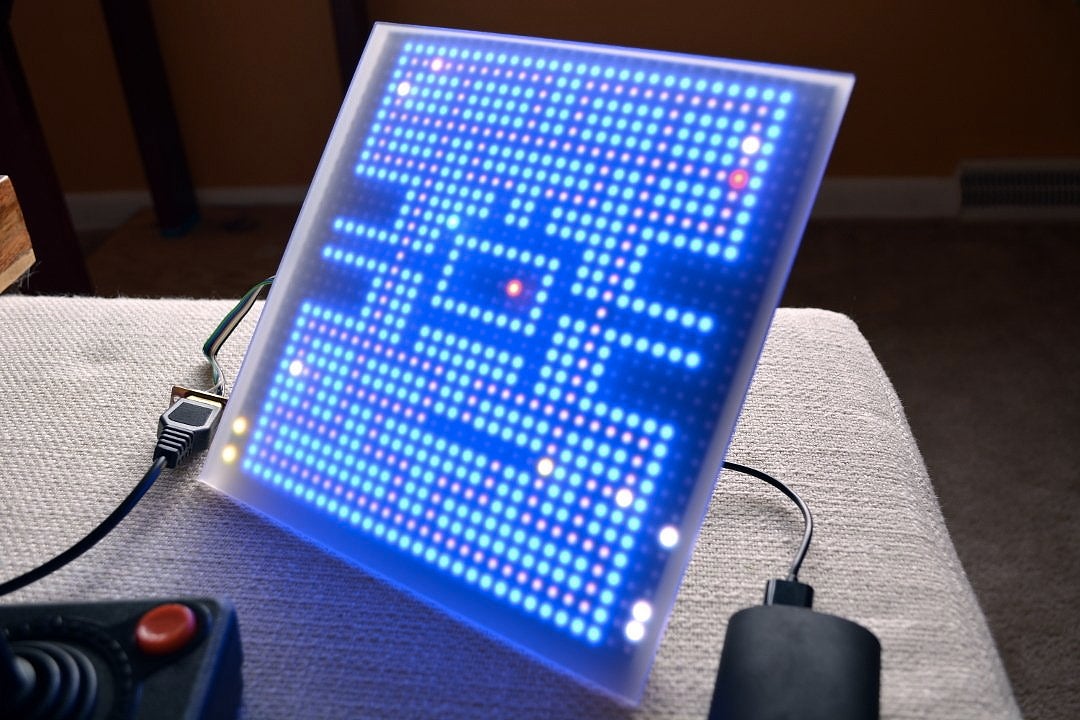 At 35 years old, Pac-Man has managed to remain a popular video game for decades. If only his dated graphics weren't really showing their age. Instead of giving the yellow hero a facelift, though, Hackaday's Mike Szczys has instead made the game's graphics even simpler with his 1-Pixel Pac-Man de-make that you can build yourself.
---