Chances are you've got some old video game controllers sitting in your closet somewhere. A good-old PlayStation Dual Shock, maybe a N64 controller, or some Donkey Konga Bongos. And you'll never use them again. So clear out that space and preserve their memory with a comprehensive controller family tree.
---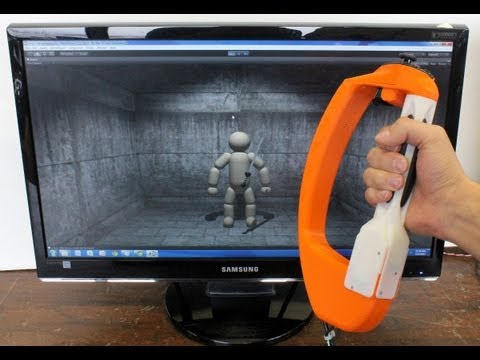 When it comes to making video games feel more realistic, Nintendo seems to be one of the industry's leading innovators. First it introduced a vibrating rumble controller accessory for the N64, and then of course it made a buttload of money from the motion-controlled Wii. But a company called Tactical Haptics wants to steal Nintendo's thunder with a grip-simulating motion controller that promises to accurately simulate how a sword or gun really feels in hand.
---
Tetris, a game we all spent many a years playing in the back of classrooms, on the top of toilets and so forth, has never been played like this. Artist Chris Carlson created a 3D chalk art version of Tetris and played a quick round of the puzzle game.
---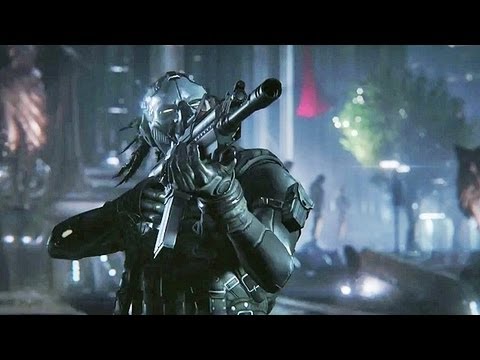 ---
If you combined a horizontal version of skee ball and a super small version of pop a shot, you would get this beer pong arcade machine. It takes all the basic tenets of beer pong (ping pong balls, red solo cups, etc) but forgets the most important part: DRINKING. In the arcade version of beer pong, you just try and knock down as many cups as you can in 60 seconds… sober.
---
---
A new leak seems to reinforce claims that Microsoft's next-generation "Durango" Xbox will require mandatory game installation and have an "always on, always connected" internet policy.
---
Playing the video game Minecraft is a joke that writes itself. Ooh, look at nerds building the world they want to live in! But it's actually engaging, like playing with a digital Lego. Could it also be the ultimate educational tool? PBS's Idea Channel examines Minecraft's case for wrinkling our brain.
---