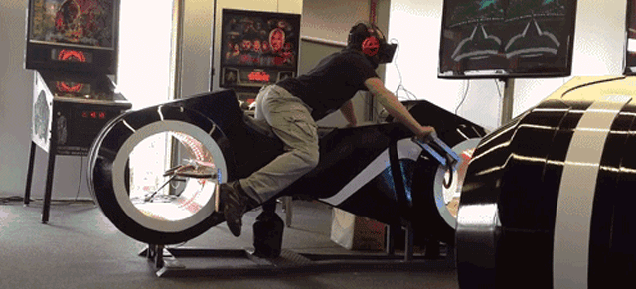 The Oculus Rift hasn't even made it out of beta testing and it's already changing the world for the better — at least for one dedicated developer. He's integrated one into an incredible, full-scale Tron: Legacy light cycle replica. Strap on a headset and hop aboard, we're going racing.
---
It was only a matter of time. The Oculus Rift has caught so much attention — deservedly so — that of course one of the big dogs was going to start honing in on its virtual reality territory. Today, that's Sony. And its Project Morphues VR headset sounds fantastic.
---
When we think of the future of the military, we think of bigger and better weapons. Laser canons and the like. But what about the people operating those lasers? How can a behemoth like the US Navy ready its future sailors for the high-tech combat of tomorrow? Believe it or not, with an Oculus Rift.
---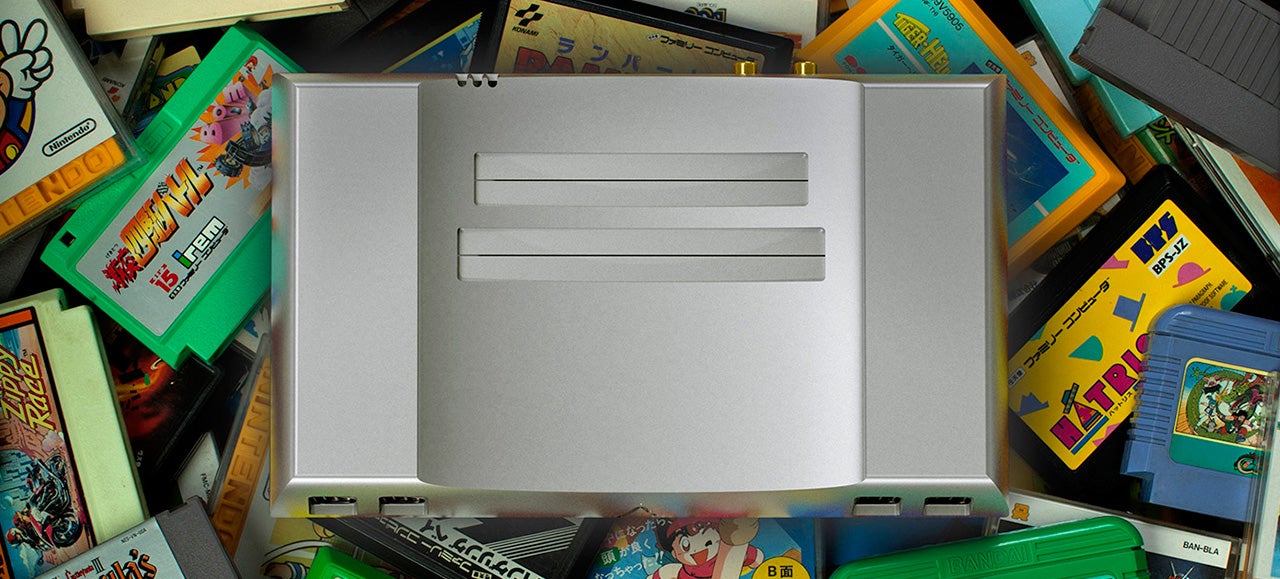 Running an emulator with a few ROMs on your laptop or smartphone is a great way to scratch a nostalgic itch for a long lost console. But for the full experience you need a TV to crowd around with friends, real controllers and of course the hardware. This is where the Analogue Nt — a gorgeous aluminium NES clone — enters the picture.
---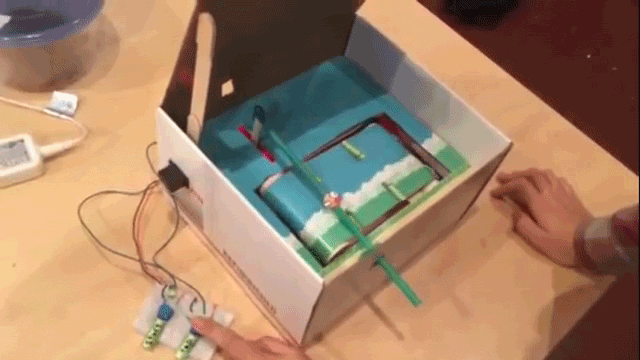 Missed out on your chance to download Flappy Bird? It's OK. You can just make a DIY box version of the same game. It looks way more fun. That's what Fawn Qiu did. She made an IRL version of Flappy Bird using an Arduino sensor, two servo motors, a reed switch and magnets. Oh and of course the box where it all happens.
---
If only video games were real life, right? Caffeine could be ditched for super star power ups, quests would be fun to do and rewarding as opposed to simply job saving and you wouldn't have to worry about budgeting because you would buy everything since it's so easy to make money. Ah, video game life has it so good!
---
Few Hollywood announcements are treated with such fierce-yet-wounded anticipation as video game adaptations. Full of incredible artistry, instantly-recognisable characters and an increasingly-mature approach to storytelling, you'd be forgiven for thinking gaming is a medium particularly well suited for making the jump to the silver screen. But history tells another story.
---
What if, the next time you played a video game, the main character not only looked like you but had the same body, same clothes, same everything? How would it change the way you related to the game? How would it change the way you relate to the other characters in it? I found out.
---
The Oculus Rift is already great when you're just sitting down, but it's easy to imagine an awesome future where you walk around with it on. A holodeck on your face. Well, that future's already here.
---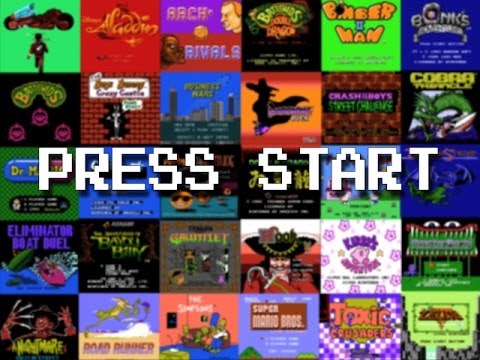 Wow. NicksplosionFX just created a time machine of emotions by stitching together every single — yes, every single — original Nintendo NES video game start screen in one epic video. The whole shabang lasts three hours and goes in alphabetical order and has so many memorable beeps and boops that you can't help but feel like a kid again (or at the very least, nostalgic).
---