Julian Assange's bid for a Federal Senate seat is going smoother than can be expected, after the Australian Electoral Commission reportedly accepted his enrolment as a foreign elector and the registration of the Wikileaks party. Here's where he's running and more importantly who he's running with.
---
It's been official for a while now: iOS 6 Maps suck. Everyone from Tim Cook to my mother knows it, but now it's getting scary. Victoria Police are advising people not to use iOS 6 Maps due to safety concerns. What are those safety concerns? Oh nothing, really, just people stranded deep inside a remote national park.
---
At 4am on Thursday morning, a small fire broke out in the roof of a Telstra telephone exchange in the south-west Victorian town of Warrnambool. Over the course of the next few hours, the fire would tear through the once-pristine communications hub, leaving it a sad shell of what it once was. The ash has now settled, but 60,000 Victorians are still without basic telco services. Come with us for a tour inside the gutted exchange building.
---
The sounds of the night ripple through the lining of your tent. It's a cold night, but the skies are clear. Perfect conditions to spot them if they ever break through the tree line across from you. You poke your head out of the flap to scan the terrain. A twig snaps outside to your left. They're coming. You load your clip into the slot in your orange rifle, and pray that it'll be enough to hold them back.
---
---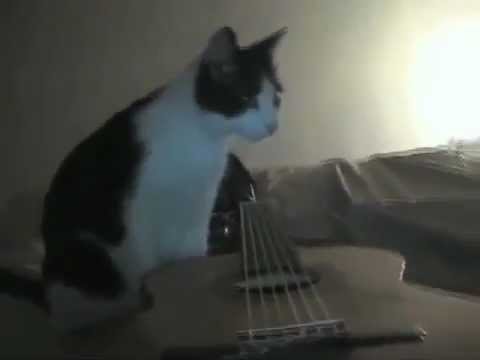 Clearly, this cat is all out of f**ks to give. While you were all out there in a tizzy about the earthquake in Victoria last night, this cat was playing it cool.
---
I'm in Sydney, so I'm relying on you guys to say what it was like. What I do know: The world's top seismologists just happened to be in Melbourne for a geophysics summit. Coincidence or conspiracy? Hmm…
---