Astronomical conjunctions occur when celestial objects appear close to one another in the night sky — this happens all the time and they're not particularly unusual. But a conjunction happening tonight is notable in that it involves two very bright planets — Venus and Jupiter — and they will be closer together than they have been since Terminator 2 was in theatres.
---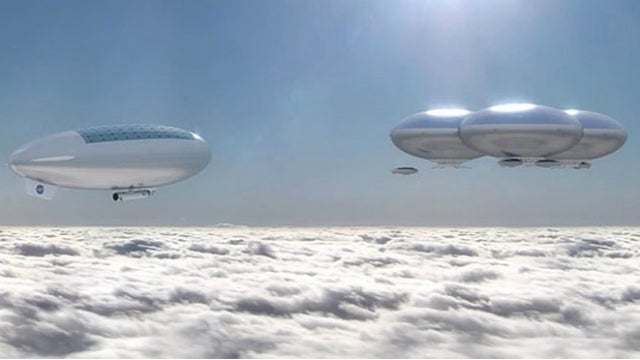 There's a lot we can learn about Earth's atmosphere from studying Venus, however, it's Venus' crushingly thick air — precisely what we want to study — that is preventing us from sending manned missions there. But this radical zeppelin could finally help us unlock the secrets of our celestial neighbour.
---
This isn't some sort of alien test card beamed from Venus but a rainbow-like optical phenomenon known as a glory in the atmosphere of our nearest planetary neighbour. In fact, it's the first time a glory has ever been imaged on another planet, and it was snapped by the European Space Agency's Venus Express.
---
---
---