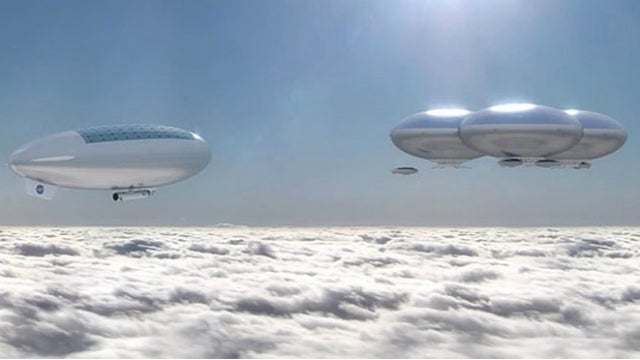 There's a lot we can learn about Earth's atmosphere from studying Venus, however, it's Venus' crushingly thick air — precisely what we want to study — that is preventing us from sending manned missions there. But this radical zeppelin could finally help us unlock the secrets of our celestial neighbour.
---
This isn't some sort of alien test card beamed from Venus but a rainbow-like optical phenomenon known as a glory in the atmosphere of our nearest planetary neighbour. In fact, it's the first time a glory has ever been imaged on another planet, and it was snapped by the European Space Agency's Venus Express.
---
---
---
It's kind of hard to scope things out on Venus because the surface probes we send get obliterated pretty quickly by the heat. Pictures of Venus' surface do exist, though, and this one shows "large circular domes" that look pretty darn hot. The domes are thought to be magma erupting through vents, in a process that happens on Earth too, called volcanism. Get it? Volcanoes? Get it? OK. Moving on.
---