Loading page
If you looked at buying a new cordless vacuum any time in the last couple of years, chances are you considered Dyson's V6 handstick — a gadget that we absolutely love, and regularly use, for keeping small apartments and living spaces clean without the hassle of a power cord. A few months after launching the same model internationally, the brand new Dyson V8 has hit Australia, and it makes some pretty damn useful improvements on an already good design.
---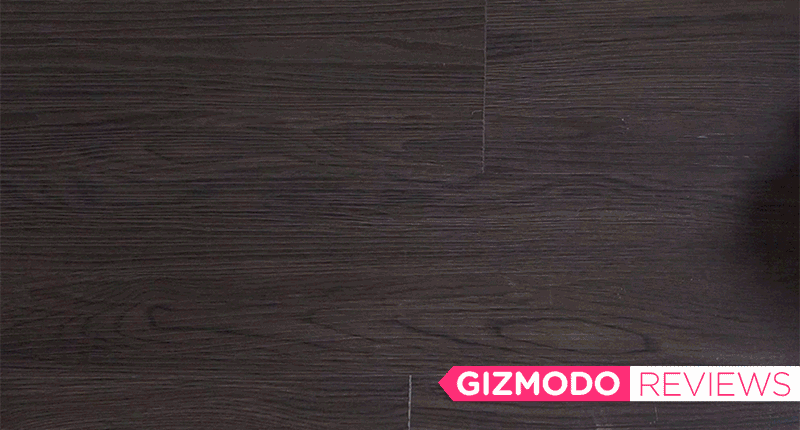 You'd think that the first robot vacuum from a company like Dyson, who reinvented the vacuum, fan, and hair dryer, would rival R2-D2 when it came to functionality. But with the 360 Eye, Dyson instead focused on creating a robovac that did one thing very well: cleaning. It delivers as promised, but is that worth $US1,000?
---
Even the most advanced robotic vacuums are only designed to deal with dust, light dirt and the occasional food scraps. Try to put them to work on the sawdust covered floors in your workshop and you'll quickly find them clogged and in need of rescue. What you need instead is a robo-vac from a toolmaker like Makita.
---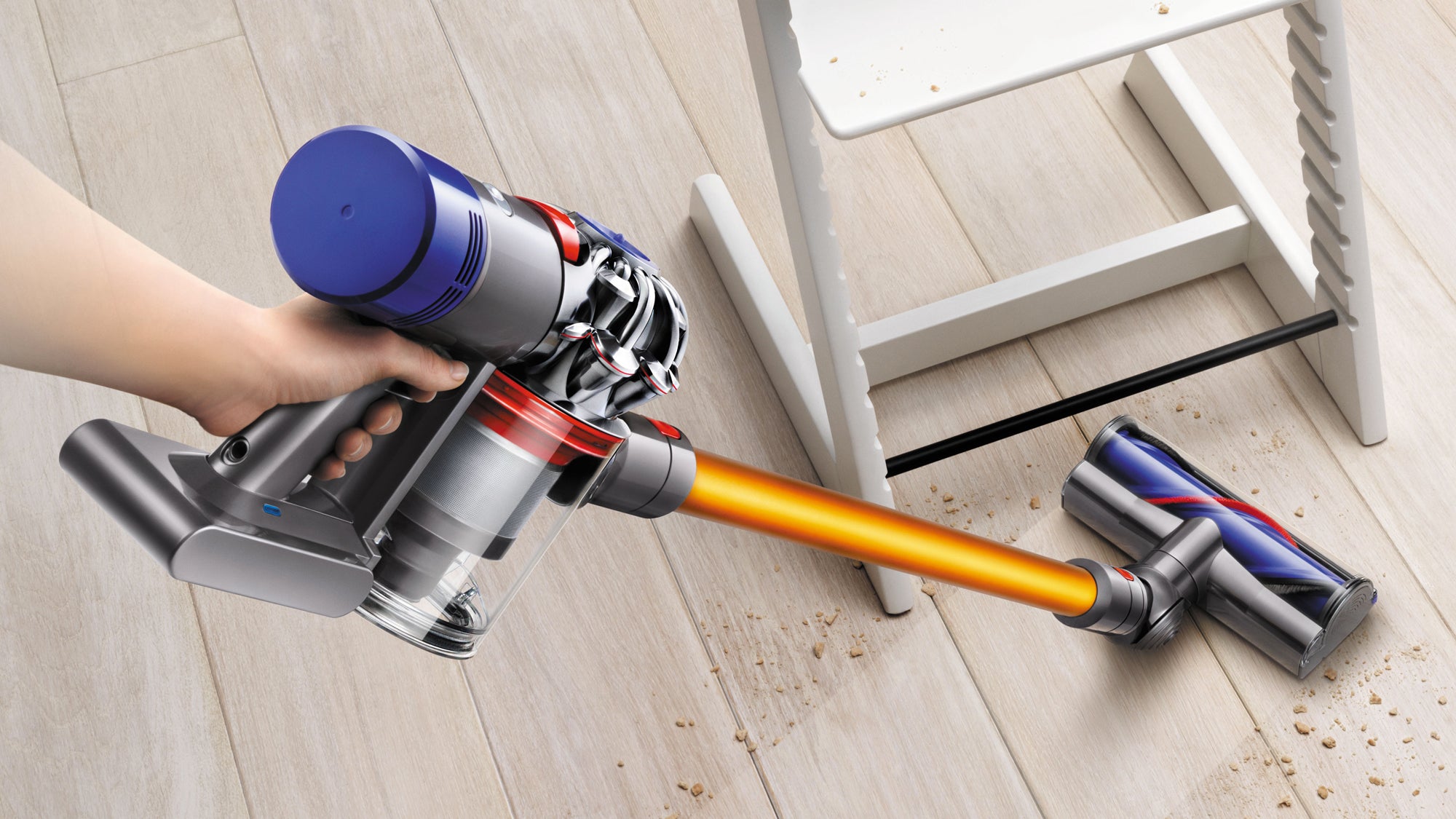 We called Dyson's cordless DC59 Motorhead the first genuine replacement for a full-sized vacuum, even with a few annoying design quirks and limited battery life. It has taken the company almost two years to design a follow-up, but the new Dyson V8 appears to fix most of the complaints we had with the original.
---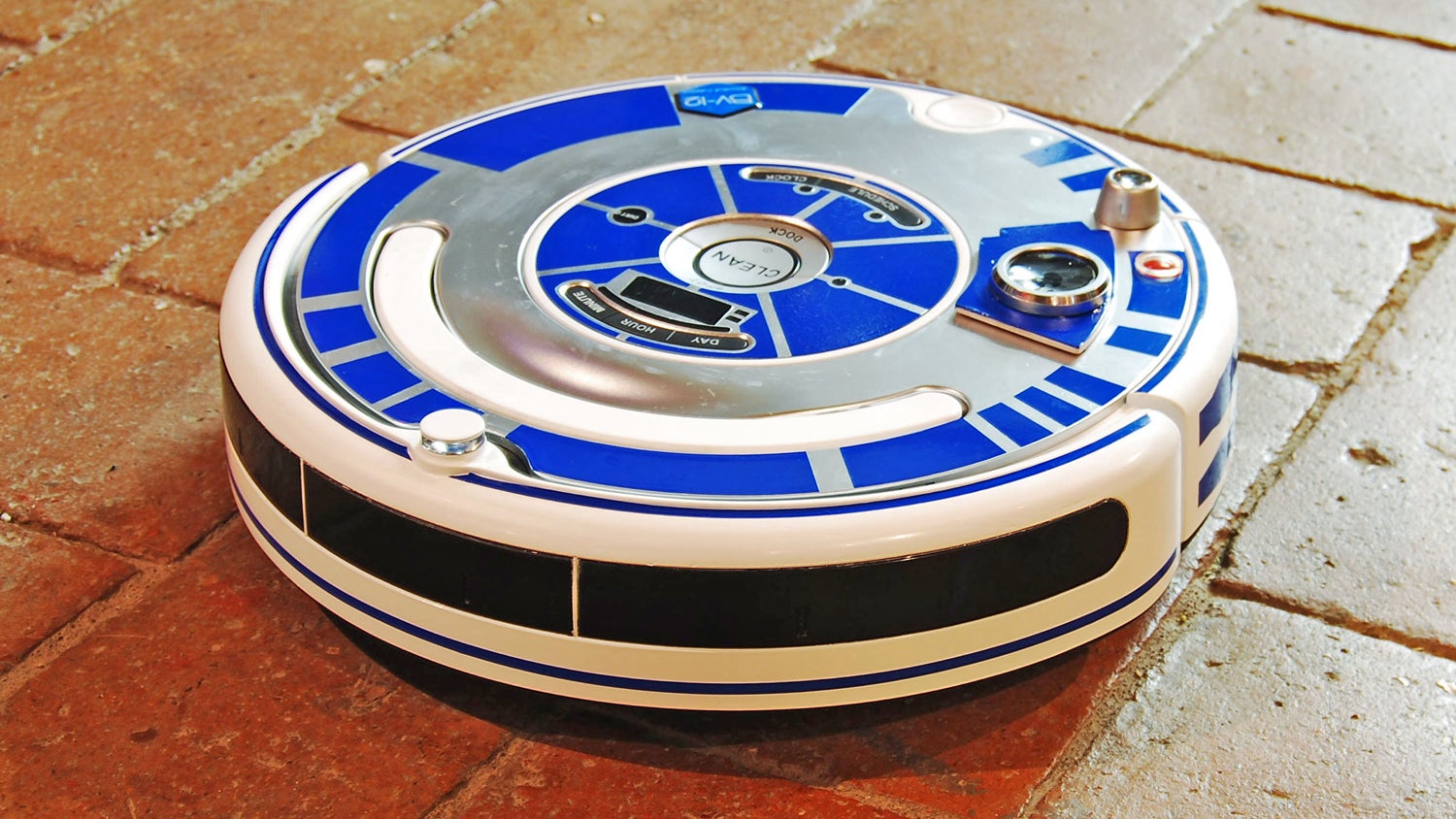 iRobot's Roomba vacuum cleaners are about the closest thing you can get to having a real Star Wars droid at home. In fact, many Roomba owners are happy to pretend their robovac is just a shorter version of R2-D2 while it works away, and this decal set will help make that even more believable.
---
They normally sell for $100 and up, but Dremel has found a way to make its rotary multi-tools a lot cheaper for anyone who already has a workshop full of equipment. Instead of having its own motor inside, the company's new VRT1 is powered by the suction from a vacuum.
---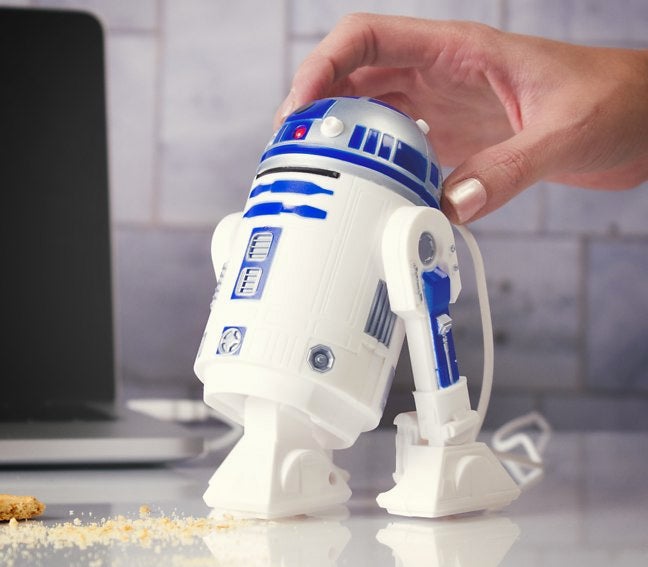 There's no reason to feel upset when you see R2-D2 forced to do menial jobs — that's exactly what droids were built for. Believe it or not, he will thoroughly enjoy his latest role as a tiny $US24 vacuum for your desk, and happily suck up your bagel and Doritos crumbs.
---
Cleaning sucks. Sure, it's nice and satisfying when you're done, but stuffing your hands in dirt and swabbing filth around the floor is basically unpleasant. There's no need to make it more unpleasant by letting a multi-billion dollar conglomerate rob you blind. Put differently: You should stop Swiffering and buy a nice vacuum.
---
Loading page