You have a good side and a bad side, but everyone's bad side is a photo taken from the crotch looking up. There's a specific type of selfie that's taken like the photographer was holding the phone in his or her lap. They're not ok and no one looks good from that angle. If you're going to take a selfie, don't make it this one.
---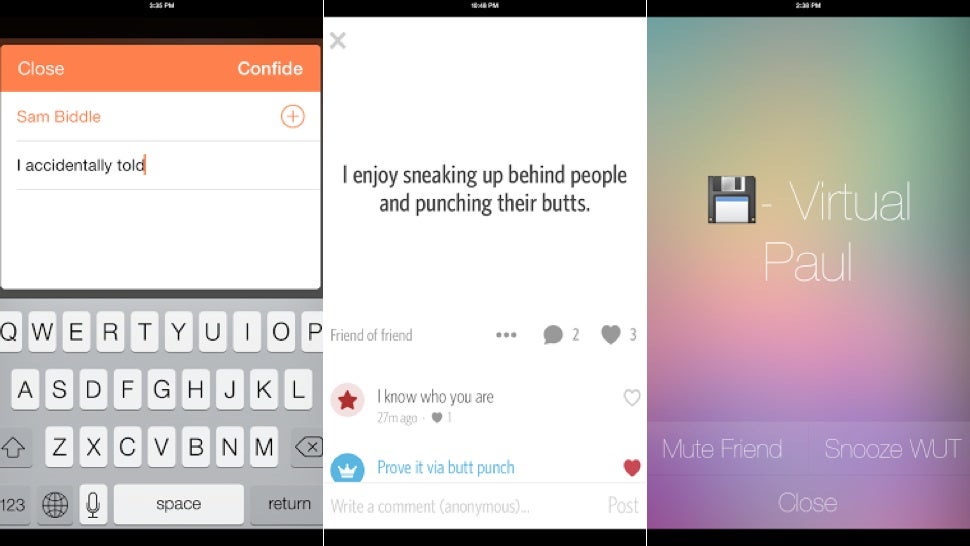 ---
When Twitter announced its slow user growth last week, the company's stock went into a tailspin. But as Herb Greenberg writes over at LinkedIn, what may be hurting the service most of all might be the common — and incorrect — assumption that to enjoy Twitter, one must tweet. Quite the contrary! Twitter's at its best when you don't.
---
Richard Sherman is a very talented US football player, and I, like many of you, have become a fan. It's clear that in the post-NFC championship days, he's emerged as a divisive character. No matter your opinion, when it comes to Twitter he has some very sage advice. From a post he wrote earlier this week on the MBQ…
---
Recently, the dating website Zoosk conducted a study of 4000 singles to see which online dating habits were the most conducive to finding yourself your very own sex friend. One of the most peculiar bits of info gleaned from the study, though, is that fact that profiles that used the emoticon ":-)" racked up a 13 per cent net increase in replies while the ":)" would send you into a 66 per cent decline. Never underestimate the power of a nose.
---
---