If those nesting USB plugs look familiar, you've been reading Gizmodo for a long time. Back in 2010, the stackable USB plug wasn't much more than a big-spoon/little-spoon concept, but now it's almost real — by which I mean it's on Kickstarter.
---
If you're a mischief-maker of a certain age, you'll remember the idea of the floppy disk bomb, a specially engineered floppy disk that would supposedly melt inside an enemy's drive. This USB is that same basic concept but evolved. It's designed to electrocute your computer from the inside out.
---
Remember those rumours about a 12-inch MacBook that ditched a MagSafe connector and traditional USB ports for a single USB Type-C port? If true, SanDisk's new Dual USB Drive will be the first flash drive that's able to connect to that redesigned hardware without an ugly adaptor.
---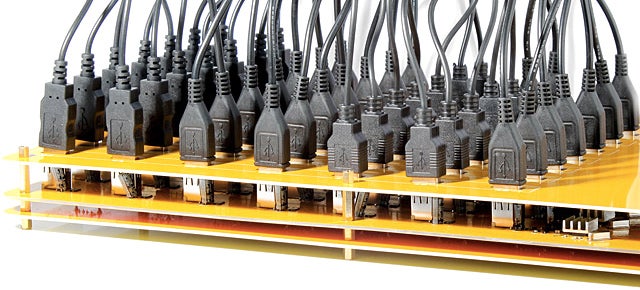 ---
It's not uncommon to bum a smoke, a ride or a piece of gum from a friend, but if a new Indiegogo campaign is successful, you might soon be able to bum a little bit of power for your phone as well. The Juicer is a simple double-headed microUSB cable that lets you transfer power from one tablet or smartphone directly to another.
---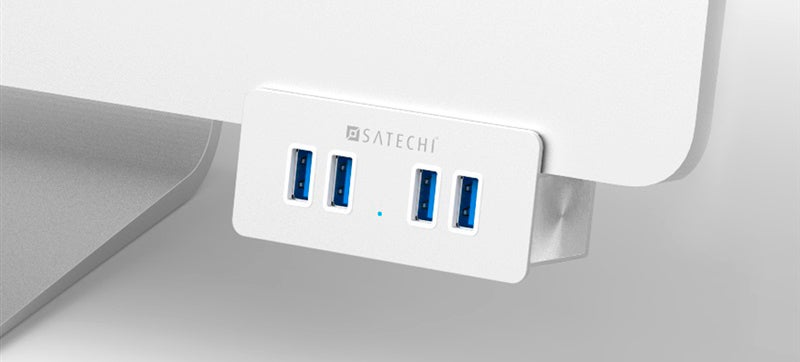 For every 10 steps forward that Apple's designers make in terms of improved usability for the company's products, they still always manage to take a couple of steps back. The world may never fully know why the USB ports are hidden away out-of-reach on the back of an iMac, but companies like Satechi are working hard to remedy that problem with products like this front-facing clamp-on hub.
---
You might think that plugging a USB cable into a USB socket would mean your phone always juices up at the same speed — but you would be sorely mistaken. Charging your phone is a surprisingly complicated thing to get right, a problem that this particular crowdfunding campaign is on a mission to solve.
---
While rumours of a 12-inch MacBook Air have been merrily percolating these last few months, the most interesting aspect of Apple's upcoming redesign turns out not to be the size after all. It's the apparent abandonment of ports.
---