The US Air Force's armada are among the most advanced aircraft on the planet. As such, the USAF isn't going to let just any schmuck fresh out of basic training take to the skies in an F-35. Instead wannabe Top Guns must first prove their mettle in a less expensive plane that's trained more than 50,000 pilots since the Eisenhower administration.
---
The first people to step on to the surface of Mars won't arrive aboard the chemical-fueled rockets that delivered Apollo 11 to the moon — they simply don't provide enough thrust to get to the Red Planet before exposing their crews to months of dangerous space radiation. Instead, NASA is turning to long-ignored nuclear-thermal rocket technology to deliver the first Martian explorers into history.
---
Death by ICBM was a near constant threat to both sides during the Cold War. The answer: a long-range, phased-array early warning system designed to find, identify and track these sea-launched ballistic missile threats. It worked so well the US Air Force still uses it.
---
While chatter between the US Air Force is spoken exclusively in English, communications between their aircrafts' electronic systems is more akin to the United Nations cafeteria — a "dog's breakfast of different datalinks," according to Lt. Gen. William Lord. Since the numerous competing defence contractors tasked with building military aircraft often install contradicting and incompatible systems, the USAF employs a pair of legacy NASA fliers to act as battlefield interpreters.
---
---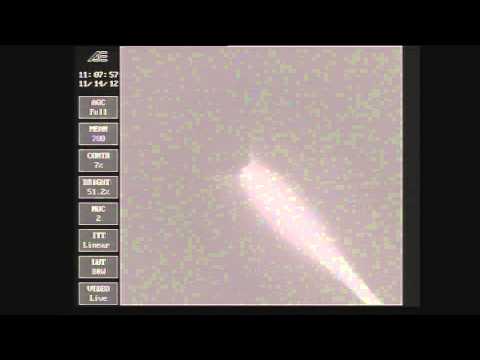 If Lenin ever leaps out of his coffin and starts singin' nukes at Rhode Island, this is how America will seek her justice: a nuclear-tipped Minuteman III rocket, aimed straight down Moscow's throat. Will it work? Watch and see!
---