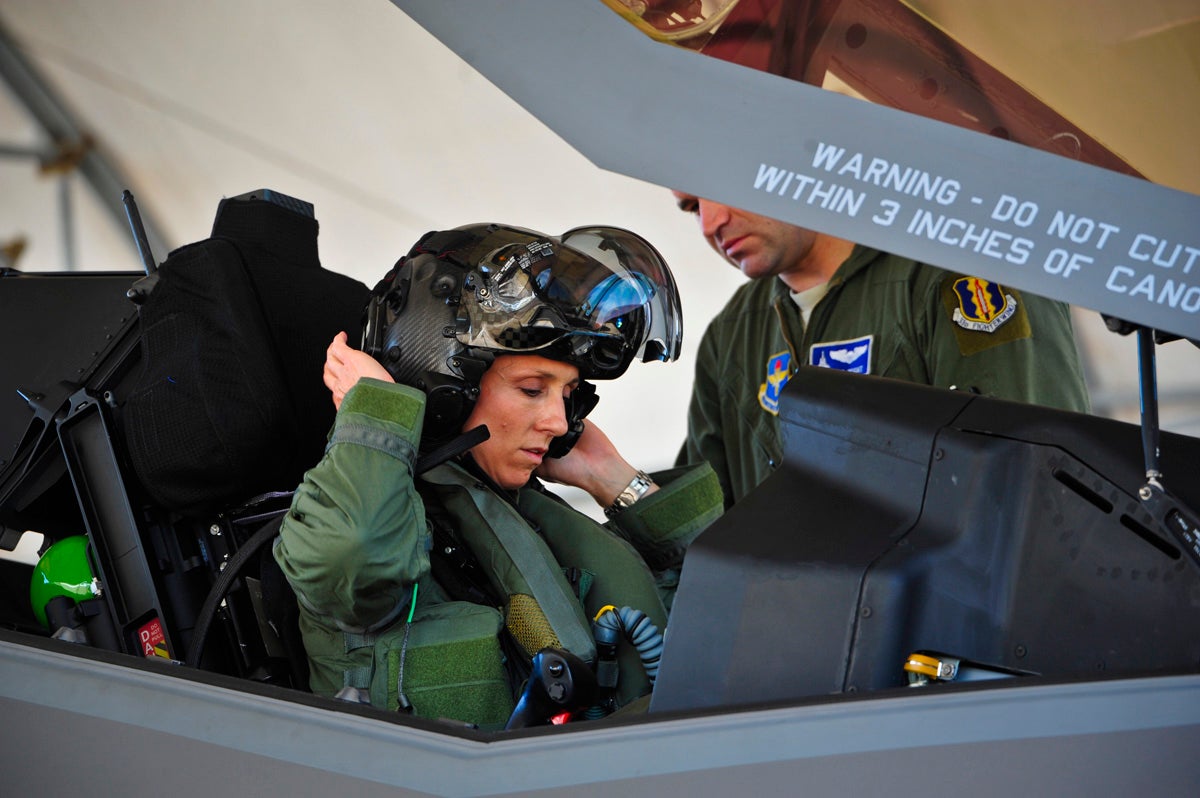 ---
Briefly: It is almost unbelievable that the B-2 is more than 25 years old — it still looks like it comes from the future. In this photo, a B-2 is refuelled by a KC-10A during a training mission near Whiteman Air Force Base on April 11. [Staff Sgt. Brian Kelly/US Air Force]
---
I love this spectacular picture of the US Air Force Thunderbirds flying in perfect unison into the sky because the trail they leave behind look like the fingers of a cloud monster giving the jets a boost into the air. And because they're above the clouds, it almost looks like they're flying on a Hoth-like different planet.
---
Briefly: If this hadn't been published by the US Air Force, I would think it's a fake and those F-16s from their Thunderbird exhibition team weren't real but cloned and perfectly aligned in Photoshop to form a delta formation. It was shot at the Daytona International Speedway during a practice flight for the Daytona 500 February 21, 2015.
---
Looking at this picture, it is hard to believe that the United States and Australia were in a bloody no quarter war against Japan only 70 years ago: Spot the Mitsubishi F-2 escorting a Boeing B-52 Stratofortress, the direct heir of the Boeing B-29 Superfortress bombers that obliterated Hiroshima and Nagasaki.
---
The Lane Cove West Business Park on Sydney's north shore is a sleepy little place, but inside one of its buildings, behind these doors, something very high-tech is being created. Rockwell Collins Australia, a subsidiary of its American parent, is hard at work building an integral part of the world-class sensor suite that goes into the F-35 Joint Strike Fighter.
---
This lovely night shot shows the abdomen of the second largest military transport aircraft made in the United States. I can almost hear the C-17 Globemaster moaning — "I'm hungry!" — but what's actually going on in this photo?
---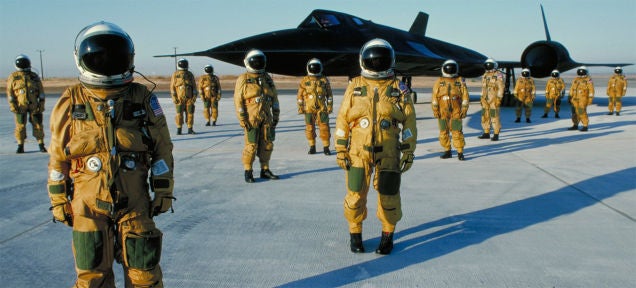 No other plane in history has captured the hearts and minds of the American public quite like the SR-71 Blackbird, providing the West with an unprecedented look behind the Iron Curtain during its 33 year operational career. But before it was cracking the skies over Russia at mach 3.3, the Cold War spy plane had to prove itself during a series of test flights. The first of those took place on December 22, 1964.
---
Briefly: A spectral sunset over a creepy war plane. Airmen from the 1st Special Operations Aircraft Maintenance Squadron work on an AC-130U Spooky Gunship at Marine Corps Air Station Miramar in California on November 3. [Senior Airman Christopher Callaway/US Air Force]
---
I can hardly believe that the B-1B — the US Air Force's four-engine supersonic, sweep-wing strategic bomber — is 30 years old. It still looks like an aircraft from the distant future. This one was photographed over Iraq after conducting air strikes in Syria against ISIL targets on September 27, 2014.
---