In the late 1950s, at the dawn of the Space Age, the idea that a wingless vehicle could somehow generate lift just from its body shape was seen as beyond preposterous. But less than a decade later, this early forerunner of the Space Shuttle proved the design far more science than fiction.
---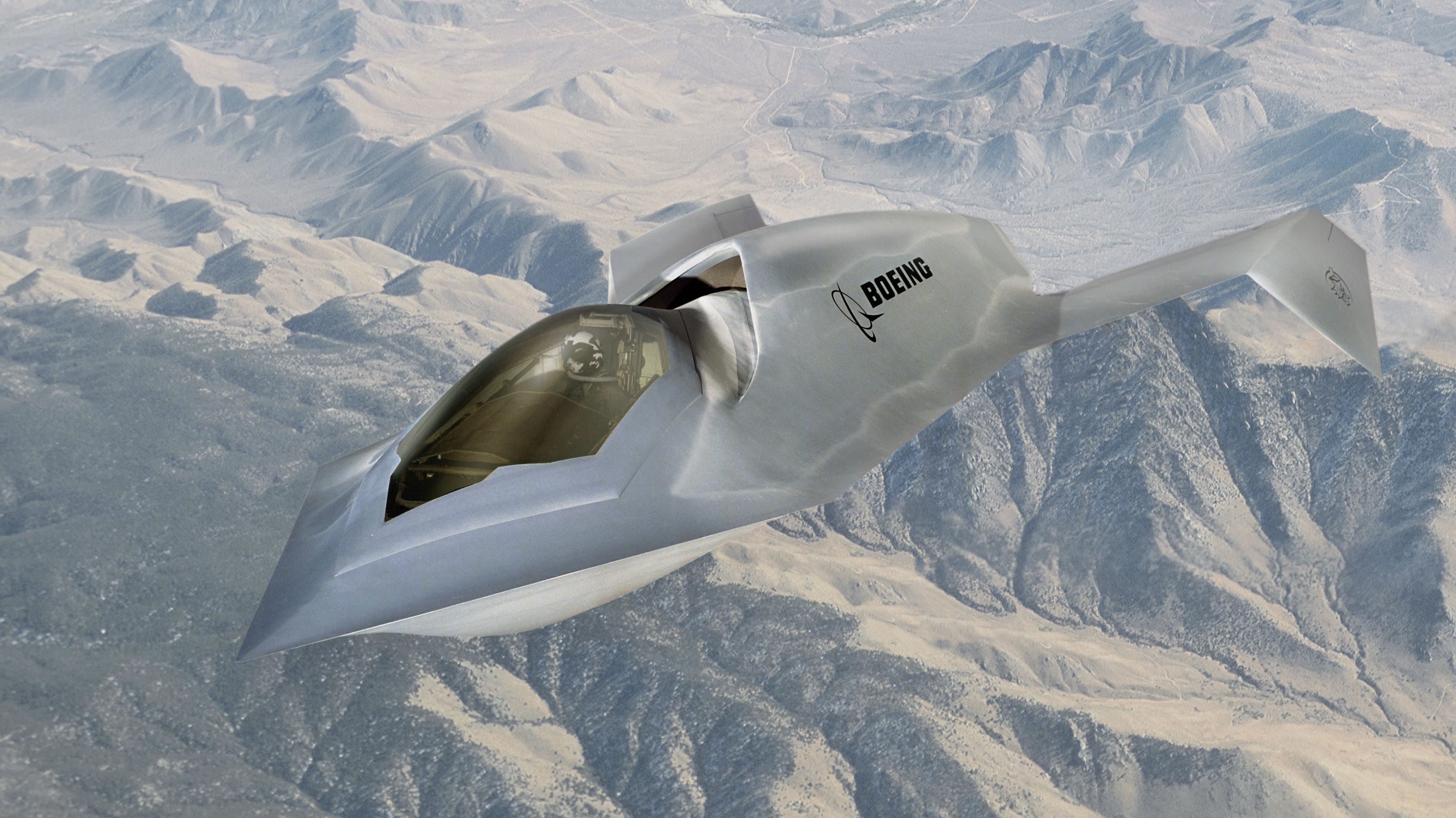 From the U-2 Dragon Lady and A-12 Oxcart, to the SR-71 Blackbird and D-12 Ramjet Drone, there's been no shortage of exotic aircraft (and UFO sightings) in the skies over Nevada's Area 51. But among the most extreme examples of bleeding-edge avionic design tested was the otherworldly Boeing Bird of Prey.
---
Performing a midair fuel transfer between aircraft is among the most technically challenging maneuvers in aviation, especially when flying a prop-driven, WWII-era C-97 Stratotanker. That's why neophyte pilots spent hours at the controls of this life-size simulator before they ever set foot in the real thing.
---
Even if they are primarily just cheap knockoffs, China's rapidly growing fleet of next-gen aircraft are poised to seriously challenge American air superiority in the coming years. To prevent that, argues Chief of US Air Force Air Command Command Gen. Michael Hostage, the US will need plenty of fifth-generation fighters of its own — no matter the cost.
---
When the Soviet Tupolev Tu-4 bomber made its debut in 1949, it was more than a big deal. This reverse-engineered Boeing B-29 Superfortress gave the Russians intercontinental strategic strike capabilities that the existing US fleet of F-61 Black Widows and F-82 Twin Mustangs simply couldn't compete with. The American response: Build a better interceptor. Enter the F-94 Starfire.
---
America's fleet of surveillance and attack drones are far older than most people realise. While the unmanned platforms have certainly come into the spotlight since the start of the War on Terror, they've actually been dutifully getting shot out of the sky on behalf of our national interests since World War I. And one of the most impressive — and impressively named — of their ranks was the Ryan Firebee.
---
In the 1980s, the US Air Force only knew about roughly 5000 pieces of space debris orbiting our planet. By 2010, that number had tripled to 15,639 objects. And our current space trash tracking system can't even detect some of the smaller bits zipping around up there. That's why the USAF is developing a new iteration of the venerable "Space Fence" that's both more precise and more cost effective than its predecessor.
---